The streaming service has gone live in a further 130 countries in additional to the previous 60 where it was operational, CEO and co-founder Reed Hastings told the CES conference in Las Vegas on Wednesday.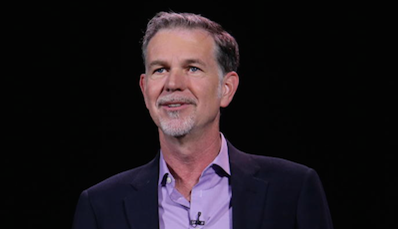 Netflix has added Arabic, Korean, simplified and traditional Chinese to the 17 languages it already supports.
The service was previously available throughout the Americas and the Caribbean, northern and western Europe and Australia and New Zealand, Japan and South Korea - that has expanded to encompass 190 countries including Azerbaijan, Vietnam, India, Nigeria, Poland, Russia, Saudia Arabia, Singapore, South Korea and Indonesia.
Screendaily understands the company recently staged a limited theatrical release of Beasts Of No Nation in unspecified parts of Africa.
A map provided by Netflix shows its extended range that does not include China, where companies like Alibaba, Tencent and Baidu subsidiary iQiyi operate streaming platforms for swathes of a huge population. Hastings insisted the territory would be next.
For the foreseeable future the streaming service will not be available in Crimea, North Korea and Syria due to US government restrictions on American companies.
"Today you are witnessing the birth of a new global internet TV network," said Hastings. "With this launch, consumers around the world – from Singapore to St. Petersburg, from San Francisco to Sao Paulo – will be able to enjoy TV shows and movies simultaneously.

"No more waiting. With the help of the internet, we are putting power in consumers' hands to watch whenever, wherever and on whatever device."
This year the service plans to release 31 new and returning original series, two dozen original feature films and documentaries as well as a range of stand-up comedy specials and 30 original children's series. The Netflix original comedy Special Correspondents from Bron Studios and Unanimous Entertainment starring Ricky Gervais and Eric Bana will premiere worldwide on April 29.
"From today onwards, we will listen and we will learn, gradually adding more languages, more content and more ways for people to engage with Netflix," said Hastings. "We're looking forward to bringing great stories from all over the world to people all over the world."