EXCLUSIVE: The two films will have day and date releases for awards consideration.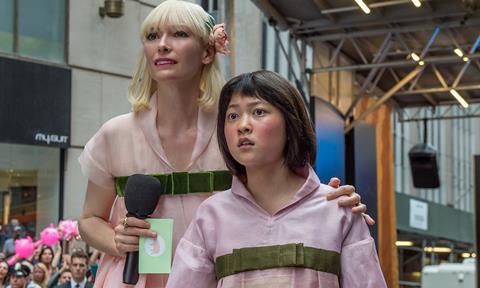 Netflix will give Cannes competition entry Okja and Brad Pitt satire War Machine day and date theatrical releases in the US and UK.
In the UK, Netflix and cinema chain Curzon are exclusively teaming up on the day and date releases for the films.
David Michod's Afghan war satire War Machine will get a ten-screen release on May 26, while Bong Joon-ho's action-adventure Okja will follow with a ten-screen release on June 23.
The theatrical releases, an unusual move for Netflix, will guarantee the films Bafta consideration.
The streaming giant will pursue a similar theatrical release strategy in the US, with Okja due to screen at the iPic New York and LA, and War Machine set to play at Laemmle Santa Monica and iPic in New York.
Okja will also get a day-and-date release in Korea.
Netflix and Curzon previously teamed up on a similar release structure for Cary Fukunaga drama Beasts Of No Nation in 2015. The movie also had a day-and-date release in the US with Landmark.
Noah Baumbach's Cannes entry The Meyerowitz Stories is another Netflix title which could get the same treatement, though that has yet to be confirmed.
Netflix has dominated much of the build up to the 70th Cannes Film Festival.
A French industry backlash at the inclusion of the streaming giant's original productions in Official Selection prompted Cannes to publish a statement declaring that from next year features without an expressed commitment to a theatrical release would not be eligible for selection, a decision which irked Netflix CEO Reed Hastings.
Netflix is making the most of its Cannes inclusion this year, however, sporting two of the biggest movie billboards on the Croisette for their movies Okja and The Meyerowitz Stories (see below) and the company is set to host a likely hot ticket party for talent and industry mid-festival.