Mark Urman's distributor is orchestrating a qualifying release for The Barefoot Artist, Glenn Holsten and Daniel Traub's documentary about installations artist Lily Yeh.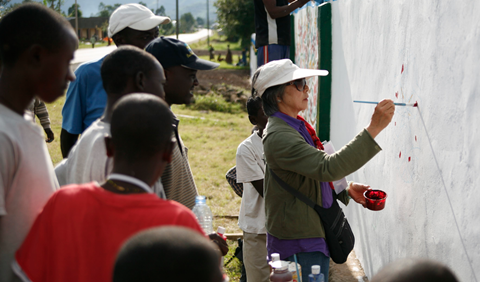 The film will open in New York on December 5 at the IFC Film Center and in Los Angeles on December 18 prior to expanding to select markets.
The Barefoot Artist chronicles the community-based work of the Philadelphia-based artist and a return trip to China, where she reconnects with her roots and reveals the motivating force behind her work.n
Flame Distribution has acquired international rights to Clique Pictures' documentary Traceable and will launch sales at MIPCOM in October. Jennifer Sharpe's film traces the disconnect between clothing consumers and producers.

Traceable was produced in association with Bell Media, NBCUniversal Canada and Rogers Telefund with the assistance of the OMDC and television tax credit and the Canadian Film Or Video Production Tax Credit.