EXCLUSIVE: Montreal-based Item 7 has secured a world premiere for its latest film Meetings With A Young Poet and brought on Paris-based Films Distribution to handle sales.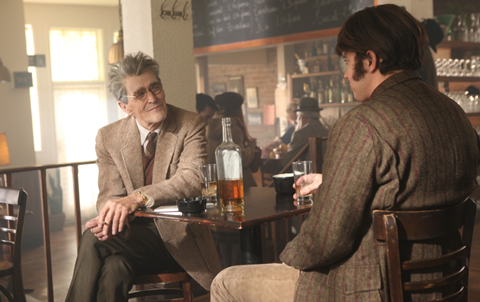 Meetings With A Young Poet will premiere at the International Film Festival Of India that runs until November 30 in Goa.
Rudy Barichello directed from a screenplay he co-wrote with Marcel Beaulieu.
Stephen McHattie (pictured, right) stars alongside Maria de Medeiros and Vincent Hoss-Desmarais (pictured, left) in the story of a young poet who forges a deep friendship with Samuel Beckett only to discover more about his mentor after the celebrated writer's death.
Item 7's Pierre Even and Marie-Claude Poulin produced the film. Their credits include last year's Canadian foreign language Oscar submission War Witch and Café de Flore.
TVA Films will distribute Meetings With A Young Poet in Canada in 2014.
The film is produced with financial contributions by SODEC, Telefilm Canada, Quebec film and television tax credit, Item 7 International and the Canadian Federal tax credit.