Heartstone, The Red Turtle, 24 Weeks and After Love also selected for release.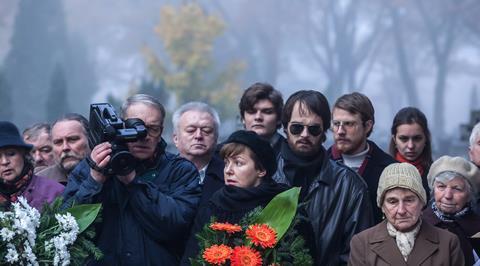 Polish director Jan Matuszynski's The Last Family – charting the lives of a dysfunctional, artistic dynasty over a 28-year period – has won the second expanded edition of the pan-European distribution initiative Scope100.
Under the joint venture — developed by Polish distributor Gutek Film and Paris-based digital cinema platform Festival Scope – nine European distributors recruited around 100 cinephiles each to watch seven films online and then vote on which one they would like to see released theatrically in their territory.
Matuszynski's The Last Family – which premiered at Locarno over the summer where lead Andrzej Seweryn won the Leopard for Best Actor – was selected by participants in four of the participating territories: France, the Czech Republic, Lithuania and Austria. It is sold internationally by New Europe Film Sales.
Other participating films proving popular with the Scope100 audience jury included Icelandic director Gudmundur Arnar Gudmundsson's coming-of-age tale Heartstone which was selected by the Portuguese and the Swedish juries. It is sold by Films Boutique. The film premiered in the Venice Days line-up at the Venice Film Festival in 2016.
German filmmaker Anne Zohra Berrached's abortion drama 24 Weeks – which debuted at the Berlinale last year – was selected for Norway. It is sold by Beta Cinema
Michael Dudok de Wit's feature-length animation The Red Turtle, sold by Wild Bunch, was the choice of the Polish jury while the cinephile voters in Hungary chose Joachim Lafosse's divorce drama After Love. The latter title is sold by Le Pacte.
The releases will take place in late spring 2017 and will actively involve the Scope100 members in each country.
According to its founders Gutek and Festival Scope, the aim of the Scope100 project is to help re-think the acquisition and release processes for independent European films and stimulate their audience growth.
The distributors taking part in the initiative – alongside Poland's Gutek – included Aerofilms (Czech Republic), Stadtkino (Austria), Arthaus (Norway), Cinefil Co (Hungary), Alambique Films (Portugal), Potemkine (France), Folkets Bio (Sweden) and Kino Pasaka (Lithuania).