Xin Yukun's arthouse drama revolves around two missing children.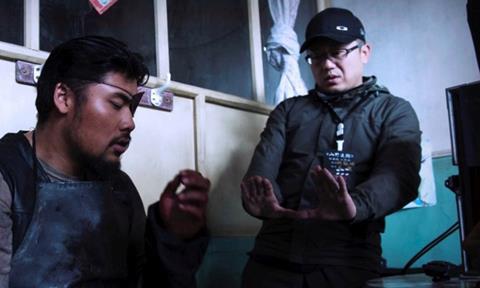 Newly rebooted Fortissimo Films has picked up international rights to Chinese filmmaker Xin Yukun's Wrath Of Silence, which is playing as the closing film of this year's First International Film Festival (July 21-30).
Set in China's Northeast, the arthouse drama revolves around two missing children in a region where coal-hungry corporations are eyeing the few remaining plots on a mine-rich mountain.
Starring Jiang Wu (A Touch Of Sin) and Song Yang (The Grandmaster), the film is produced by Bingchi Pictures, Hehe Pictures, Taihe Zeruo Culture Investment and Khorgos Taihe Digital Entertainment Cultural Development Co.
As previously reported, Hehe Pictures is in the process of acquiring Fortissimo although it remains unclear whether the financing on the deal has been completed at a time when Chinese authorities are clamping down on capital leaving the country.
"Fortissimo has always championed young Asian filmmakers and we are very proud to build on the company's legacy by discovering new Chinese auteurs like Yukun," said Gabrielle Rozing, general manager of Fortissimo's Amsterdam office.
Xin's debut feature The Coffin In The Mountain (2014) received its world premiere at Venice where it won the AKAI International Film Fest Award. It also picked up Warsaw's Grand Prix, Hong Kong's Firebird Award for Young Cinema and best directorial debut at China's Film Director's Guild Awards.
Xin also contributed to the triptych Distance, which opened Taiwan's Golden Horse festival in 2015, along with Sivaroj Kongsakul and Shije Tan.
Xining First Film Festival focuses on young filmmakers and celebrates its 11th edition this year.