EXCLUSIVE: The distributor has struck a North American deal with HanWay Films on Poland's best foreign language Oscar submission.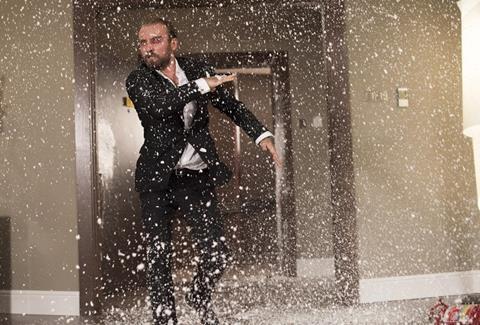 Jerzy Skolimowski wrote and directed 11 Minutes, which premiered in Venice and earned a special mention in the Vittorio Veneto Film Festival Award.
The film follows a motley crew of people whose fates are decided after a short, mysterious interview.
The characters include a jealous husband, his sexy actress wife, a sleazy Hollywood director, a drug messenger, a disoriented young woman, an ex-con hot dog vendor, a troubled student, a high-rise window cleaner, an elderly sketch artist, a team of paramedics and a group of hungry nuns.
The cast includes Richard Dormer, Wojciech Mecwaldowski, Andrzej Chyra, Dawid Ogrodnik and Paulina Chapko.
Ewa Piaskowska produced with Skolimowski and Jeremy Thomas served as executive producer alongside Andrew Lowe, Ed Guiney, Eileen Tasca and Marek Zydowicz.
11 Minutes received its North American Premiere in Toronto.
Sundance Selects will release the film in Spring.