Buoyed by the early $5.7m roadshow performance of Quentin Tarantino's latest Western, The Weinstein Company is taking it wide on Wednesday.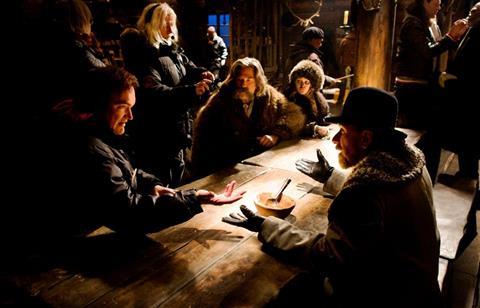 Preview shows began on Tuesday night for The Hateful Eight, which plays in 70mm in 100 select theatres for one week and was scheduled to go wide on Thursday.
The film will arrive in digital release on December 30 and expand wider a day later.
The current 100 select theatres in 44 cities will continue to show The Hateful Eight in its roadshow 70mm format.
The film stars Kurt Russell, Jennifer Jason Leigh, Samuel L Jackson, Walton Goggins, Demian Bichir, Tim Roth, Michael Madsen, Bruce Dern and Channing Tatum.