EXCLUSIVE: The US distributor has confirmed that Alex Lehmann's narrative directorial debut is one of the titles in its Duplass Brothers output deal ahead of the film's world premiere in Toronto next month.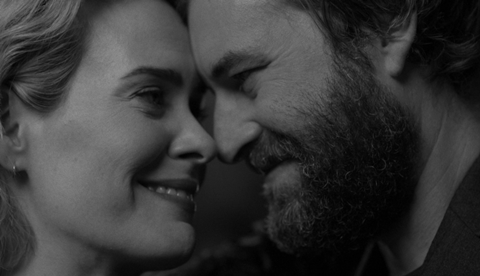 The Orchard holds all worldwide theatrical and ancillary rights to the romantic drama and plans a theatrical awards-qualifying release on October 7 followed by digital roll-out on October 11.
The film will stream later this year on Netflix and is the first to be produced under that company's four-film pact with filmmaker brothers Jay and Mark Duplass.
Blue Jay stars Mark Duplass and Sarah Paulson as dissatisfied former high school sweethearts who reflect on their lives when they run into each other in their tiny California hometown.
Duplass wrote the screenplay and the drama will receive its world premiere in Toronto's Special Presentations strand. He also produced Lehmann's upcoming documentary Asperger's Are Us.
"It's an honor to be premiering another collaboration with Mark," said Lehmann. "His and Sarah's performances are beyond captivating, drawing us not only into the story but deeper within ourselves."
"We are thrilled to be continuing our relationship with Jay and Mark with such a moving and affecting drama," said The Orchard executive vice-president of film and television Paul Davidson.
"The performances from Mark and Sarah are amazing and we are excited to share the film with audiences first in Toronto and then beyond."
The Orchard has released the Duplass Brothers' The Overnight and Creep and negotiated the Blue Jay deal with ICM Partners on behalf of the filmmakers.