EXCLUSIVE: Indie stalwart seeks investment or buyer amid challenging climate.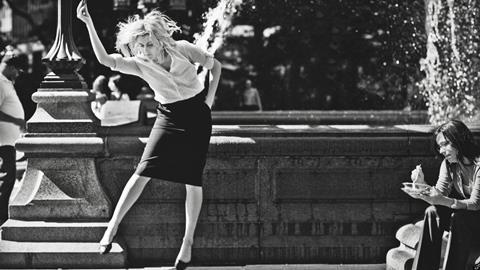 UK distribution firm Metrodome Group is seeking new owners or significant strategic investment, the company has confirmed to Screen.
The indie stalwart, which comprises Metrodome Distribution, Hollywood Classics and Metrodome International, has been in talks with potential investors who are understood to include UK and international media companies.
"We are looking at all options," Metrodome Group CEO Mark Webster told Screen. "We are looking at a sale or strategic investment. There are a number of conversations going on."
"The distribution business model is changing. We need more vertical integration and scale and a partner or two on the production side. Owning IP and partnerships are increasingly important."
Current major shareholders include ATP board member Webster, city broker Charles Peel and Dutch holding and investment company Metrodome BV.
In business since 1995, the company's distribution arm has handled hit English-language titles including Donnie Darko and Monster as well as acclaimed foreign language features such as I Am Love, The Secret In Their Eyes, The Counterfeiters and In Darkness.
2015 releases included Sunset Song, Tangerine, Mommy, The Tribe and The Falling and the outfit was acquisitive at the recent EFM.
DVD downturn
However, the company's last film to cross $1m at the UK box office was Greta Gerwig's Frances Ha in 2013 and due to the downturn in the DVD market the value of Metrodome's library has taken a hit.
"We've been a champion of the independent art house market for many years but that market is getting increasingly difficult because of the decline in DVD," acknowledged Webster.
Five years ago, DVD accounted for 90% of the company's income, Webster told Screen. "It now accounts for less than 45%," he said.
The 32-strong company's most recent published accounts, for the year ending 2014, reveals a library still likely to be worth millions but also declines in key areas; sales decreased 25% year-on-year, the group posted a £300k loss in underlying EBITDA due to film library impairments and cash generation fell from £5m to £4m.
According to company executives, 2015 accounts, which are due to be published by May, show a healthier balance sheet including positive EBITDA.
In 2012, the company had to put loss-making TV subsidiary Target Entertainment into administration following a challenged two-year ownership.
Challenging times
Metrodome's subsidiaries Hollywood Classics and Metrodome International also both rely heavily on home entertainment results.
Hollywood Classics represents the rights of vintage films on behalf of studios including Twentieth Century Fox, MGM, Universal and Warner Bros and independent libraries including Miramax, Euro London, Halas & Batchelor and Ignite Films.
Since lanching in 2014, Metrodome's sales arm has taken on titles including gangster documentary The Krays: Kill Order and comic book doc Future Shock! The Story Of 2000AD.
The UK distribution landscape remains a challenging one, even for heavyweights with lucrative SVOD deals. eOne UK is understood to be streamlining its physical home entertainment department following a deal with Fox.
"If we are to protect the independent film business in the UK the sector needs support otherwise programming diversity will really take a hit," cautioned Webster.