The studio has moved its Kray Twins drama starring Tom Hardy off the original October 2 weekend when Fox's popular Toronto selection The Martian will open.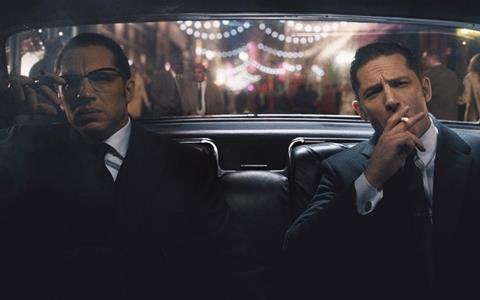 Legend, featuring Hardy in the dual role of 1960s London gangsters Reggie and Ronnie Kray, will now open in New York and Los Angeles on November 20 and expand on November 25 and December 11.
The film from Studiocanal, Working Title Films and Cross Creek Pictures scored a sensational $8m (£5.19m) UK debut last weekend that delivered a new record for a StudioCanal UK release. Brian Helgeland directs.
StudioCanal also distributes in France, Germany and Australia/New Zealand.