Studio executives used the CinemaCon platform to unload dates for two of its biggest franchises as well as a host of others.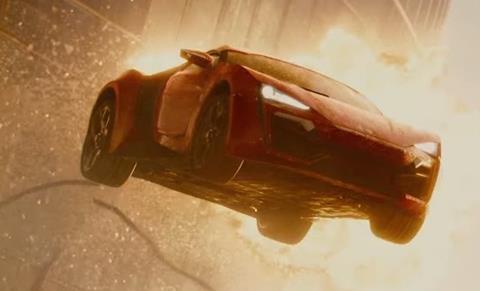 Fast & Furious 8 will open on April 14 2017, while the studio reserved Valentine's Day slots for Fifty Shades Darker (February 10 2017) and Fifty Shades Freed (February 9 2018).
Legendary's Warcraft moves to June 10 2016 in a big show of confidence for the 3D video game adaptation that had been set for March 11 2016.
CIA thriller Mena reunites Tom Cruise with his Edge Of Tomorrow director Doug Liman and opens on January 6 2017. Cross Creek Pictures is fully financing.
The Mummy moves from June 24 2016 to March 24 2017, while Legendary's 3D Pacific Rim 2 will move from April 7 2017 to August 4 2017.
Untitled Universal Monster Franchise Film moves from April 21 2017 to March 30 2018.