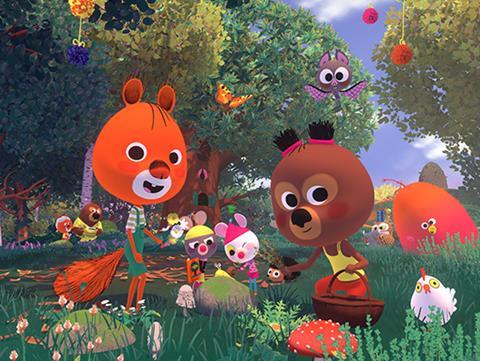 There is a dynamic French presence at the 23rd edition of the Asia TV Forum & Market as it returns from December 7-9 to a fully physical event as part of the Singapore Media Festival.
Twenty-eight production and sales companies are attending under the Unifrance umbrella, with every genre represented: animation, documentary, fiction and formats, representing one of the biggest delegations.
"The Asian market is a key zone for French TV exports, representing almost 8% of French TV sales in 2021," says Unifrance vice president Hervé Michel.
Animation tops the French exports charts, accounting for 55.9% of the total market share, and companies are looking to deepen existing ties.
"Animation series for children are clearly the biggest sellers to Asia when it comes to TV," says Michel. "Many Asian kids grow up watching French animation and it is part of our mission at Unifrance to make sure families know they are watching a French series."
Morgann Favennec, executive vice president of Paris-based Xilam Animation says Asian buyers "appreciate strong story-telling, beautiful designs and high production standards." Previously, Xilam sealed a deal with China for Where's Chicky?, reported as China's leading animated comedy series in 2021.
Miam! Animation aims to build on business with existing partners such as Youku, CCTV (China), TVB, RTHK, Now TV (Hong Kong), NHK in Japan and Good TV, Yoyo, both Taiwan. Miam! Animation distribution executive Carine Napiot says developing fresh relationships with South Korea, south-east Asia and SAARC countries is on the wishlist.
Sarah Mottershead, TV sales director at Studiocanal, is presenting a fresh slate of animation, factual and drama series to Asian buyers.
"We have ambitions to bring new French stories to every corner of the region," notes Mottershead.
There is a firm desire among the French executives to connect with their Asian counterparts. Fiona Railane, sales manager, scripted, at Mediawan says: "We are working on strengthening our business in the Asian market, a market that has been expanding exponentially, for years. After these years of pandemic, we learned that we are able to stay in touch online but there is nothing like meeting in-person."
Bertrand Lossignol, who heads up sales and acquisitions, Asian markets, for Terranoa, is keen to learn more about the emerging platforms and content distributors from the region, Lossignol is also looking for potential partners for Terranoa's documentary projects.
Unifrance is hosting an online screening room of nearly 200 French programmes, up to four from each of the 28 companies participating in ATF: AndanaFilms, APC Kids, ARTE Distribution, Balanga, Cyber Group Studios, Dandelooo, Federation Studios, France tv distribution, Gaumont, INA, Kwanza, Mediatoon Distribution, Mediawan Rights, Method Animation, Miam! Distribution, Newen Connect, Only Distrib, Pathé Films, PGS Entertainment, Planet Ankama, Princess Sam Pictures, Studiocanal, Superights, Terranoa, The Party Film Sales, WTFilms, Xilam Animation and Finnish Broadcasting Company YLE are all signed up.
They are looking forward to meeting Asian partners, new and existing, at a cocktail reception at the Marina Bay Sands Convention Centre, hosted jointly by Unifrance and the French Embassy, on December 7th.
"Asia is a very important market for both TV and films," says Unifrance's Hervé Michel. "We have noticed the public is eager to come back and watch French content. This desire for French production is hopefully translating in many sales during ATF."
SELECTED PROJECTS 2022
Fiction
All Those Things We Never Said (Toutes ces choses qu'on ne s'est pas dites)
9 x 30 minutes
Starring Jean Reno, Alexandra Maria Lara and Alex Brendemühl, All Those Things We Never Said details the story of a daughter, a recently-deceased father and an android in a quest to solve a lover's mysterious death. The quirky road trip drama is directed by Miguel Courtois.
Sales: Studiocanal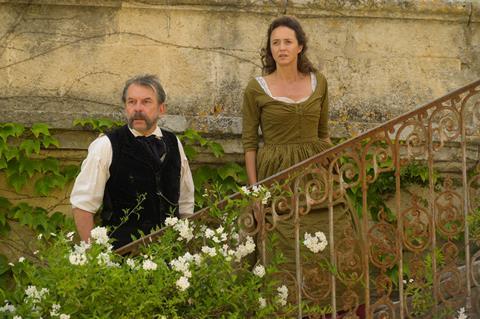 Seeds Of Change
6 x 52 minutes
Set in Provence in 1837, Seeds Of Change is the story of the son of a wealthy landowner who is banished from the family home by his father after his mother dies in a tragic accident. Amid the tumult of Provence's rebellion against Louis-Napoléon Bonaparte's coup d'état, he realises his destiny is to return to his home and take on his father. The cast includes Guillaume Arnault, Claire Duburcq, and Philippe Torreton.
Sales: Mediawan Rights
L'Opéra
8 x 52 minutes
The world-renowned Paris Opera forms the backdrop of this lively series that portrays the lives, loves and dramas of the dance company. L'Opéra depicts the tension between fresh ideas and emerging stars and the established talent that has made the company's name. Starring Ariane Labed, Raphaël Personnaz and Suzy Bemba.
Sales: Newen Connect
DOCUMENTARY
Women Against The Bomb
1 x 58 minutes
The inspirational story of the first all-female peace camp of Greenham Common, told from the inside by the women who were there. The protest camp began in England in 1981 to block the installation of nuclear weapons on European soil, marking the dawn of a global eco-feminist movement.
Sales: Andanafilms
Making Pandemics
2 x 52 minutes; 1 x 110 minutes
Over the last 40 years, humanity has been confronted with at least one new infectious disease per year. Around 70% of these emerging diseases are 'zoonoses', diseases transmitted from animals to humans. Directed by Marie-Monique Robin, Juliette Binoche travels and meets scientists to understand the links between human health and the health of ecosystems.
Sales: Terrano
The Wonders Of Europe
4 x 52 minutes
Each of the four episodes is dedicated to exploring one European landmark: the Louvre museum and the Palace of Versailles in France, the Alhambra in Spain and the ancient Acropolis of Greece. The series combines elements of both documentary and fiction. Hugh Bonneville, the UK star of Downton Abbey, narrates.
Sales: Studiocanal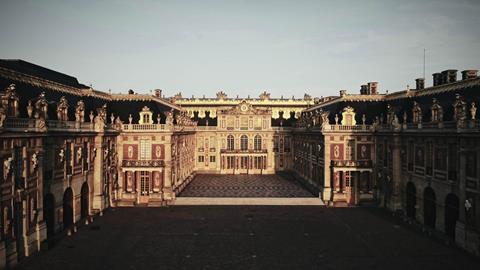 Brad Pitt: More Than A Pretty Face
1 x 52 minutes
Directors Adrien Denouette and Thibaut Seve take the viewer on a journey to discover the little-known side to one of the most handsome men in the world. They deconstruct the playboy image of the Hollywood star to discover the craft and skillset of a humble actor from the American Midwest.
Sales: ARTE Distribution
ANIMATION
Tangranimals
52 x 11 minutes
This pre-school animation is set on Tangra-planet, a world of geometrical landscapes populated by amusing 'tangranimals' that can link together to create all sorts of vehicles, creatures and objects. The series is created and directed by Rémi Chapotot and Tristan Michel.
Sales: Xilam Animation
Edmond and Lucy
52 x 12 minutes
Meet Edmond, the squirrel, and Lucy, the bear cub, who are raised as brother and sister in a majestic chestnut tree and have daily adventures. François Narboux directs the CGI realtime show written by Astrid Desbordes, Marc Boutavant, Balthazar Chapuis and François Narboux.
Sales: Miam! Animation
FORMATS
Don't Tell The Chef (Très Très Bon)
300 x 28 minutes
This popular and long-running food show showcases a fun and accessible side to France as a country serious about its culinary endeavours. Each episode explores a different topic or restaurant, sampling the hottest new restaurants, and going on quests to find either the top five pizzerias in Paris or the best bouillabaisse in Marseille.
Sales: Only Distrib

Founded in 1949, Unifrance is the organisation responsible for promoting French cinema and TV content worldwide.