As is the case in recent years, Nordic audiences have continued to champion local films, often over Hollywood blockbusters.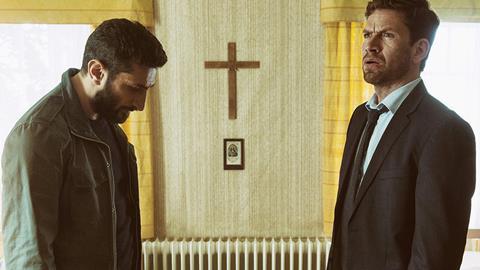 Overall admissions across the region have held steady and are expected to receive an end-of-year boost from the mid-December launch of Rogue One: A Star Wars Story.
Denmark
The third Department Q thriller, A Conspiracy Of Faith, broke a 15-year-record for local films at the Danish box office, grossing more than $8m.
Overall admissions are not expected to hit the highs of 2015, however, being down 5% as of December 11 compared to the same period in 2015.
Danish films are expected to have a market share of about 21% at year's end, down from 30% in 2015, when local hits included Klown Forever and Men & Chicken. Local comedy sequel The Reunion 3, was in second position for the year as of December 8.
Finland
Finnish films are set to have the second-best market share (29.8%) since 1970, just missing last year's record of 29.9%.
The chart was topped by a global hit with a local pedigree, The Angry Birds Movie, which had earned $3.5m as of December 8. The animation was released by Sony but is the first feature to be based on intellectual property from Helsinki-based Rovio.
Following closely behind is the fifth instalment of local children's franchise Ricky Rapper, which took $3.3m for Disney; comedy sequel The Reunion 2 also fared well. Nature documentary Tale Of A Lake missed the top 10 but earned an impressive $1.7m.
Of the big studio titles, Bridget Jones's Baby did well, coming in at number 10 and earning $2.4m.
Admissions overall - at 8.14 million as of December 11 - are expected to be in line with or surpass 2015.
Norway
As of December 12, 2.8 million people in Norway had watched local films at cinemas in 2016 - an increase of 31% from 2015 (which wasn't too shabby either, led by disaster hit The Wave). The figure is expected to rise to more than 3 million by the end of December. That represents a healthy market share of 25%.
Erik Poppe's Oscar submission The King's Choice leads the chart, earning a huge $8.6m and counting. Local car-racing sequel, Borning 2: On Ice, was a distant second on $5.3m, and the third local title to break into the top 10 is historical epic The Last King, on $3.25m.
Margreth Olin's Doing Good achieved Norway's best-ever cinema opening for a documentary, with a total of 170,000 admissions since its January opening.
Big international romantic dramas fared well, with Me Before You at number three and Bridget Jones's Baby at seven.
Overall admissions reached just over 12 million as of December 12, up 10% on last year.
Two local family films will help with December box office: the already-released Carpenter Andersen Meets Santa Claus and In The Forest Of Huckybucky, which launches on Christmas Day.
Sweden
A Man Called Ove - released on Christmas Day in 2015, became Sweden's fifth most successful home-grown film of all time at the local box office, with 1.7 million admissions as of December 8.
It was the only Swedish film in the top 10, but there will be a late-December surge as Christmas Day sees the release of sequel The 101-Year-Old Man Who Skipped Out On The Bill And Disappeared (the 2013 release of The 100-Year-Old Man Who Climbed Out The Window And Disappeared earned a whopping $23m in Sweden alone).
Total admissions for 2016 are projected to be slightly higher than in 2015, and with 17 million admissions, that was the best year for cinema-going since 2012.
Iceland
In Iceland, hometown hero Baltasar Kormakur has again topped the chart (after 2015's Everest) with his family drama The Oath, which premiered at Toronto. It is notable for Kormakur's return to both his acting roots and Icelandic-language cinema. He also stars in the film as a father trying to save his daughter from a drug-dealing boyfriend.
As of December 11, The Oath had racked up 42,000 admissions and more than $550,000. No other local films cracked the top 10 in 2016; overall admissions hit 1.32 million as of December 11, just behind 1.38 million in 2015. But there are blockbusters to come in the final days of the year to push that number up.