As AFM presents its inaugural virtual edition (November 9-13), Screen profiles a selection of key titles that are looking to tempt buyers during the market.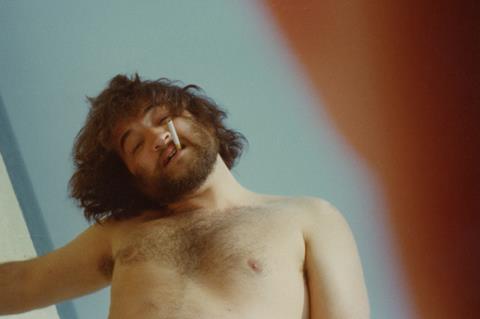 France
Chinese director Zhang Yimou's drama One Second will kick off sales for Wild Bunch International. The title was originally to have world premiered at the Berlinale in 2019 but was pulled at the 11th hour. The slate also features French filmmaker Lucile Hadzihalilovic's English-language, 1930s-set drama Earwig, starring Paul Hilton, Alex Lawther and Romola Garai. Other hot projects include Justin Kurzel's untitled 2021 project and Adil El Arbi and Bilall Fallah's Brussels-set family drama Rebel.
SND launches sales on Jérome Salle's political thriller Kompromat. Based on a true story, it stars Gilles Lellouche as a French diplomat fighting for his freedom after the Russian secret service frame him for a crime. It also kicks off sales on Julien Fournet's tale Pil's Adventures, the latest children's animation from the producers of popular franchise The Jungle Bunch. Set in the Middle Ages, the film's titular heroine is an orphan who embarks on a quest to save a young heir under threat from an evil regent.
mk2 Films launches Lebanese director Mounia Akl's dark comedy Costa Brava Lebanon starring Nadine Labaki and Saleh Bakri. It revolves around a family whose seemingly idyllic lifestyle in the mountains is threatened by the construction of a landfill site on their doorstep. The company also and teases first images of Robert Guédiguian's Mali Twist, following two young lovers who embrace international youth culture in 1960s Bamako.
Gaumont introduces David and Stéphane Foenkinos' drama Fantasies, about a group of couples repressing or exploring their fantasies. The ensemble cast includes Monica Bellucci, Carole Bouquet, Karin Viard, Jean-Paul Rouve, Suzanne Clément, Denis Podalydes, Céline Sallette and Nicolas Bedos. The company's other hot projects include comedy Family Swap starring Alexandra Lamy and Franck Dubosc, about a family that wakes up one morning to discover they have swapped bodies, and Vicky And Her Mystery about a girl who finds comfort following the loss of her mother through her friendship with a young wolf cub.
Pulsar Content teases first images of Russian director Lado Kvataniya's serial-killer thriller The Execution as well as French horror duo Julien Maury and Alexandre Bustillo's English-language horror-thriller The Deep House. It is also selling Arctic Circle-set sci‑fi horror Superdeep, which recently premiered at Sitges.
Studiocanal will introduce cross-cultural romantic comedy What's Love Got To With It?. Written and produced by Jemima Khan, the cast features Lily James, Shazad Latif and Emma Thompson while Shekhar Kapur has signed to direct.
Celluloid Dreams unveils Matthew Bissonnette's completed Death Of A Ladies' Man, starring Gabriel Byrne as a hard-living professor who heads home to Ireland to take stock after he loses his health and marriage in quick succession. It also launches sales on Hermann Vaske's documentary Why Are We Not Creative?, an equally celebrity-laden sequel to his 2018 work Why Are We Creative?.
Hot upcoming projects from The Bureau Sales include Harry Wootliff's psychological drama True Things, starring Ruth Wilson as a woman who embarks on an exhilarating but destructive relationship with an attractive stranger played by Tom Burke (The Souvenir). The company is also aiming to tie up more deals on UK director Aleem Khan's well-received debut feature After Love and French documentary A Monopoly Of Violence, exploring police violence in France.
Hot titles on the Bac International slate include Canadian actress/filmmaker Monia Chokri's #MeToo-era comedy Babysitter, revolving around a man who signs up for therapy to confront his attitudes towards women after being fired for a sexist joke that goes viral. Bac also launches Nicolas Pleskof's whodunnit The Murder Party, starring Alice Pol (C'est La Vie!), Eddy Mitchell, Miou-Miou, Pablo Pauly, Gustave Kervern and Zabou Breitman.
TF1 Studios launches Dancing On, a remake of the 2017 UK romantic comedy Finding Your Feet, which is in post-production. Michele Laroque directs and stars with support from Thierry Lhermitte, Isabelle Nanty, Jean-Hugues Anglade, Jeanne Balibar and Patrick Timsit. Other new titles include slapstick comedy Superwho?, the latest feature from Philippe Lacheau, creator of hits such as Alibi.com and Babysitting, and Christian Duguay's Ride Above, about a champion jockey who overcomes the odds when she is badly injured by her prize horse.
Hot projects on Elle Driver's line-up include Francois Descraques' The Visitor From The Future, a feature adaptation of the hit French web series of the same name about a mysterious visitor who travels back in time from 2550 to prevent an ecological disaster that will bring about the collapse of civilisation. The company is also launching sales on two features in post-production: Randall Okita's home-invasion thriller See For Me stars Skyler Davenport as a woman whose only means of survival is a new iPhone app. And The Companions stars Najaa Bensaid as a troubled young woman who finds her path when she signs up for an apprenticeship scheme run by France's master craftsman guild, which has it roots in the Middle Ages.
WTFilms kicks off sales on Moroccan director Zhor Fassi-Fihri's English-language action thriller Moderator, starring Irma Lake as a member of a mysterious network of women seeking justice for female victims of violence, which is in production. It also unveils a teaser for comedy Fake News, from the producers of Ladj Ly's Oscar-nominated Les Misérables. The cast includes Anthony Bajon, Mathieu Kassovitz, Ludivine Sagnier, Samy Naceri, Omar Sy, Alexis Manenti and Vincent Cassel.
Charades introduces its feature animation acquisition Dogtanian And The Three Muske-hounds, a family tale inspired by Alexandre Dumas' 19th-century The Three Musketeers books.
Upcoming titles on the Memento Films International slate include Hany Abu-Assad's Bethlehem-set Huda's Salon, which is in post-production, as well as Leah Purcell's The Drover's Wife: The Legend Of Molly Johnson, for which there is a promo reel.
Kinology will be focusing its activities on Douglas Attal's action adventure How I Became A Superhero, starring Pio Marmaï as a disillusioned police officer tracking down pushers of a drug that gives people superhuman powers, and Romain Quirot's The Last Voyage Of Paul W.R., which recently played in Sitges.
Pathé International launches comedy drama The Lost King, revolving around the exhumation of the remains of King Richard III from under a car park in England in 2012. Steve Coogan co-wrote the screenplay with Jeff Pope. Stephen Frears has signed to direct.
Orange Studio International is focusing on Philippe Lioret's coming-of-age, cross-cultural love story 16 ans, which is currently shooting around Paris, as well as Serial (Bad) Weddings 3, the third installment in Philippe de Chauveron's hit comedy franchise, and C'est magnifique!, a comedy directed by and starring Clovis Cornillac as a man who discovers he is adopted.
Nordics
Officially registered at AFM, TrustNordisk has added a trio of titles since the Cannes virtual market: Norwegian comedy Every-body Hates Johan; Norwegian comedy drama Nothing To Laugh About starring Odd-
Magnus Williamson; and Sweden's A Wedding, Funeral & A Christening (which is both a feature and series). The company has private screenings for Mads Mikkelsen-starring black comedy Riders Of Justice and Nikolaj Coster-Waldau's restaurant romance A Taste Of Hunger. The company also has promo footage of two features in post-production: Department Q thriller The Marco Effect and footballer biopic I Am Zlatan.
REinvent Studios is focusing on horror film The Other Side, directed by Tord Danielsson and Oskar Mellander, and Swedish family film Nelly Rapp — Monster Agent, which are both ready to screen to buyers.
The Yellow Affair is touting Gracious Night from Mika Kaurismäki, shot at his own bar during lockdown, which will premiere in competition at Tallinn Black Nights. The other finished films on The Yellow Affair's slate are Kids Run, which played at the Berlinale, and European Film Award-nominated comedy Ladies Of Steel. The company's TV series include transgender drama Rurangi, Nordic dramedy Between Us and Swedish sci-fi The Chosen Ones.
Eyewell is pushing four finished films: Estonian romantic drama Where The Heart Is(already a local box-office hit); comedy drama King Of Atlantis; First World War drama Blizzard Of Souls; and period drama The Birdcatcher's Son.
Companies not officially registered at AFM this year include LevelK, which has added The Schoolmaster Games to its slate. Ylva Forner's Swedish queer erotic drama is shooting now with a cast led by Johan Ehn and Christian Arnold. LevelK is also selling Ruth Platt's UK ghost story Martyr's Lane, now in post; Tove, the Tove Jansson biopic directed by Zaida Bergroth; and feelgood Danish drama The Food Club, about middle-aged girlfriends who head to Italy for a cookery course. The latter two films are completed.
Italy
Rome-based sales agency True Colours will focus on two titles that won prizes at Venice: Ismaël el Iraki's Zanka Contact, whose lead Khansa Batma won the best actress prize in the Horizons section, and Ameen Nayfeh's 200 Meters, winner of Venice Days' audience award.
Finland's Oscar's submission, Nimby by Euthanizer director Teemu Nikki, headlines Intramovies' line-up. David Gutnik's debut feature Materna, winner of awards at Tribeca, is also on its virtual market slate.
Minerva Pictures brings two thrillers: Gabriele Albanesi's home-invasion drama A Bunch Of Bastards starring Fortunato Cerlino, and cabin-in-the-woods mystery Weekend by Riccardo Grandi and featuring Lorenzo Zurzolo (Baby) and Alessio Lapice (Romulus & Remus — The First King).
Summerside International has sales on Danish comedy Father Of Four And The Vikings by Martin Miehe-Renard. It is a co-production between Asa Film and Nordisk Film. The company is also showing Marcello Di Noto's Italian romantic comedy L'Amore Non Si Sa.
Vincenzo Mosca's TVCO line-up is headlined by Dace Puce's Nordic thriller The Pit, about a gifted boy facing social contempt and his own anger after his family's disruption.
Russia
Leading animation studio Soyuzmultfilm and its affiliate Magic Factory will launch animated adventure The Formula For Water. Directed by Oleg
Asadulin, it is billed as a film that crosses the sensibility of Japanese anime with the commercial appeal of Russian animation. Mila Rozanova is handling world sales for Soyuzmultfilm Studios. The film is in production and due for delivery in 2022. Rozanova is also selling Russian action movie Major Grom And The Plague Doctor on behalf of Bubble Studios.
Central Partnership is bringing horror feature The Ice Demon, directed by Ivan Kapitonov (Baba Yaga: Terror Of The Dark Forest) to the virtual AFM. The company is also beginning sales on two projects that screened at Kinotavr in Sochi in the autumn: Oksana Karas's Doctor Liza about humanitarian Elizaveta Glinka, and Anybody Seen My Girl? about a bohemian couple in St Petersburg in the early 1990s.
Art Pictures has Alexander Boykov's comedy sci-fi Anyone But Them about a group of deadbeat teenagers waking up after the apocalypse.
Mars Media will present its latest Russian war film, Unknown Battle, directed by Igor Kopylov.
Russian World Vision is also bringing a war film to AFM. Red Ghost is set in the winter of 1941 as terror mounts among German troops when a lone Soviet soldier appears out of thin air. Directed by Andrey Bogatyrev, the film is in post-production.
Planeta Inform is beginning sales on two genre projects. Evgeniy Puzyrevskiy's horror film The Ex, in which social media shatters the life of a young man and his fiancée, is currently in post-production, while Alexey Kazakov's mystical thriller Mara, now completed, follows a troubled young husband who seeks the help of a psychic to make his wife forget the past. It works, but the couple's second honeymoon turns into a living nightmare.
All Media has fantasy epic Last Warrior: Root Of Evil, which is in post. Produced by The Walt Disney Company and Yellow, Black and White, the sequel is due for release in Russia in January 2021.
Germany
Picture Tree International is giving a market premiere to its Chinese film Wu Hai, which won the Fipresci award in San Sebastian. Picture Tree is also beginning sales on Sönke Wortmann's Contra, about a university professor whose career threatens to unravel after he insults a law student. The film premiered at Zurich Film Festival. Constantin Film is handling the German release.
The Match Factory will be focusing on its foreign-language Oscar contenders during AFM. These include Never Gonna Snow Again, co‑directed by Malgorzata Szumowska and Michal Englert. After its Venice premiere, the comedy-drama about a masseur in a gated community was chosen as Poland's Oscar submission. Also on the slate is Kosovo's Oscar choice Exile, directed by Visar Morina, about the discrimination and bullying experienced by a Kosovan man living in Germany; and New Order, Michel Franco's dystopian drama that has posted 280,000 admissions in Mexican cinemas despite the pandemic.
Films Boutique is continuing sales on Venice prize winner Dear Comrades!, a drama about a strike that gets out of control in the Soviet Union, directed by Andrei Konchalovsky.
Global Screen has several completed films that it aims to show physically at the European Film Market in February but which will be presented on a pre-sales basis at AFM. These include The School Of Magical Animals, based on Margit Auer's novels. The live-action family adventure was made by Kordes & Kordes Film Süd (Four Minutes) as a co-production with Wega Film and Leonine, which also plans to release the film theatrically in Germany in February. Also in post is Franziska Stünkel's The Last Execution, which tells the story of doctor Werner Teske, the last man sentenced to death in East Germany. Lars Eidinger stars.
German powerhouse Beta Cinema has a packed AFM slate. It is pre-selling two films from Oscar winners: Stefan Ruzowitzky's historical thriller Hinterland and Florian Gallenberger's comedy, It's Just A Phase, Honey Bunny. It also gives first market screenings to Maggie Peren's romantic comedy Hello Again — A Wedding Day, Matt Chambers' The Bike Thief and Argentinian director Juan Pablo Félix's Karnawal, about a young Malambo dancer and his ex-con father.
Arri has new material on several of its titles including a 10-minute preview of animated family film The Ogglies — Welcome To Smelliville and Marxist vampire comedy Bloodsuckers, directed by Julian Radlmaier.
Stuttgart-based family film specialist Sola Media is giving market premieres to two titles: Austrian children's horror film The Scary House and Two Buddies And A Badger, a Norwegian animated yarn about two tunnel-dwelling friends whose lives are turned upside down when a letter of eviction arrives.
Atlas International's slate is spearheaded by Sabine Boss's Open Season (Jagdzeit) starring Ulrich Tukur and Stefan Kurt, about a bitter boardroom struggle between the CEO and CFO of a Swiss car company.
Spain
From Spain, Vicente Canales' Film Factory Entertainment will be showing Isabel Coixet's It Snows In Benidorm, produced by El Deseo.
Fellow Spanish seller Latido is giving a market premiere to South American animated feature Nahuel And The Magic Book, directed by German Acuna.
Filmax's AFM slate is bolstered by several new titles, among them Mediterraneo: The Law Of The Sea. Currently in post-production and starring Eduard Fernandez, it is a hard-hitting drama about two lifeguards who provide support to the thousands of immigrants risking their lives to reach Europe. Filmax also has romantic comedy When Brooklyn Met Seville, Benito Zambrano's drama Lemon And Poppy Seed Cake, and Santi Trullenque's Catalan wartime thriller The Burning Cold. Filmax also brings The Barcelona Vampiress from director Lluis Danes, fresh from its world premiere at Sitges.
Rest of Europe & Australia
From Hungary, Luminescence is giving a first market screening to animated comedy The Barkers: Mind The Cats!, produced by Sergey Selyanov and Alexander Boyarsky.
Australian outfit Odin's Eye is screening the third film in the Tales From Sanctuary City franchise — Daisy Quokka: World's Scariest Animal. The film will be deliverable by December. Universal Pictures will handle the Australia and New Zealand release.
Austrian documentary outfit Autlook is bringing Belushi, RJ Cutler's film portrait of John Belushi, the larger-than-life star of Animal House and The Blues Brothers, to the market. The company has international sales rights, excluding North America, German-speaking Europe, Italy and Australia/New Zealand on the film, which was a Cannes Classics selection.
Poland's New Europe Film Sales is pre-selling The Peasants, the latest film from Dorota Kobiela and the team behind global animated arthouse hit Loving Vincent. The company is also beginning sales on Will Ashurst's Norwegian animated yarn Christmas At Cattle Hill.
From the Netherlands, Dutch FilmWorks (DFW) is giving a first official market screening to Rookie, a Belgium-Netherlands co-production starring Matteo Simoni and Veerle Baetens. The project was made through Czar, the Belgian outfit behind Ex‑Drummer. DFW is also pre-selling family film Pirates Down The Street, directed by Pim van Hoeve, in which a sleepy coastal town is turned upside down by the arrival of rum-drinking pirates.
From Belgium, Be For Films has sports documentary The Squad #Not Here To Dance. Produced through Rouge International, this is an in-depth portrait of the formidable Olympique Lyonnais women's football team.
Belgian family adventure The Ghastly Brothers, directed by Michael Van Ostade, is headlining the Dutch Features Global Entertainment slate. The film is produced by Minds Meet, the company behind Bas Devos's Hellhole