With Hungary having a huge presence at the 2014 Karlovy Vary International Film Festival, Laurence Boyce talked to the CEO of the Hungarian Film Fund to find out about the current outlook for the country's industry.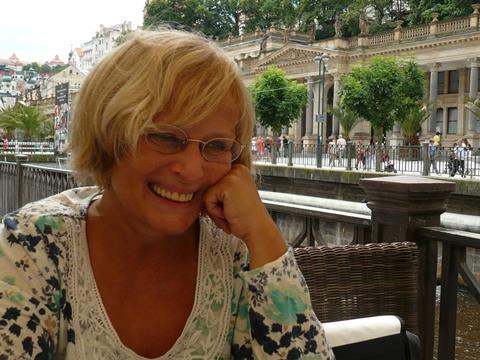 After seeing Janos Szasz's Szász's The Notebook win the Crystal Globe in 2013, this year saw Karlovy Vary continue to be an incredibly important film festival for Hungarian films.
With three films premiering at the festival in both the International and East of the West Competitions – Virág Zomborácz's AfterLife, Gábor Reisz's For Some Inexplicable Reason and György Pálfi's Free Fall – and recent successes including Kornéel Mundruczo's White God winning this year's Un Certain Regard, there seems to be something of a resurgence in Hungarian cinema.
With these films and many more receiving support from the Hungarian Film Fund, which was established in late 2011, the film industry in Hungary has benefited both on the domestic scene and in managing to attract international productions.
With a production incentive of 20% due to be raised to 25% and the European Commission agreeing to increase the total amount of support available for Hungarian filmmakers and international productions from €53m to €76m from 2014-2019, including direct support as well as the tax incentive, the current signs are healthy for fund.
Laurence Boyce talked to Hungarian Film Fund CEO Agnes Havas about the challenges and successes of the fund so far.
What would you say have been the biggest achievements of the fund so far?
We started supporting productions at the end of 2011 and, in 2013, we had The Notebook which of course won the Crystal Globe here in Karlovy Vary. It also got into the shortlist of the Academy Awards [for Best Foreign Language Feature] which we are very satisfied about.
This year feature length documentary Love Stream of Love by Ágnes Sós won the Trieste Film Festival, which was a great success for Hungarian documentary in talking about sex and love at the age of 80 and – of course - in Cannes White God by Kornél Mundruczó won Un Certain Regard. So we're really satisfied about how we started the activity.
We've given production support to 30 films and in the fall we'll have one or two films coming out each month in Hungarian cinemas.
And things seem to be getting better with the recent decision made to almost double the funding available for direct and indirect support.fforded to the Fund.
It was June 10 when the European Commission accepted the application, with the provision that the Hungarian film subsidizing bodies will support Hungarian films with 100% of production support. T
hat's always been true for documentaries and animation, but for feature films the producers have been meant to provide their own contribution of 10%. But now we can give 100% support to a Hungarian-language film, which is great. And the 25% production incentive will give the Hungarian Film industry the possibility to develop further and hopefully encourage more international productions to come to Hungary.
But we're not just thinking about big American productions coming. For example, there are also 68 Scandinavian films coming and Capitán Alatriste, a Spanish TV series that has been shot here.
It's good for the Hungarian film industry as they gain experience and know-how. And it is good for the Hungarian economy, because overall production spending raises in the country.
The Hungarian Film Week is returning after some controversy a few years ago. How do you hope this will develop the audiences domestically which I know is also one of the aims of the Fund.
We decided to have it in cooperation with the Hungarian Media Council in October because more and more Hungarian films are going to festivals, released in cinemas or on television and becoming successful. So we want an event to show Hungarian audiences and the film industry some of the films.
It's also important that the viewers can buy tickets to the screenings. There'll be about 15 feature films, many documentaries, and many short films and TV movies.
Audiences have said "Hungarian films are not that good, blah blah blah." But what can they say now? We get to Karlovy Vary, we get to the Oscars, we won Un Certain Regard in Cannes. So hopefully they will come back and see films.
From September 1, we are launching a big campaign, in cinemas and the press saying Hungarian films are good and interesting. The spots are 20 seconds and directed by Nimrod Antal [director of Kontroll].
You see famous Hungarian actors and actresses watch Hungarian films on the screen and this campaign says "Come sit beside me, come and watch Hungarian films"
One of the biggest investments of the fund so far has been György Pálfi's forthcoming epic Toldi. Tell us a little more about that.
This is a historical, beautiful and rich Hungarian movie for the big screen. It's based on a well-known Hungarian poem called Toldi written by Janos Arany in the 19th century but set in the 14th century.
It's about a strong man called Miklos Toldi. The poem is in cantos and the first canto is compulsory in Hungarian schools so we're hoping that people are coming to see it.
It cost a lot of money, almost €6m. We have to be strict about granting this big amount of money to one film.
Since it's about a strongman as the protagonist there are lots of fights – and not simple fights but knights dressed up in armour fighting each other, with horses, arenas full of people: the works. These can be dangerous things.
Palfi's idea is a long shot for the first fight: he wants to do more than a four-minute shot for that. Not impossible but we said: "Great vision, fantastic. But, it's a beautiful shot. We'd like to ask you for a test because we are risking a lot of money on this film and the fights are dangerous to life."
It's important for Hungary, it's important for Hungarian audiences. So he's going ahead with the test.
What would you say are the biggest challenges for the future?
The biggest challenge is to develop a Hungarian script-writing community. We will be launching a master school for script writers and directors.
We're also at looking at ways of teaching directors big action sequences which is something not done often in Hungarian films.
There are also lots of international productions coming to Hungary but almost all crews are working. We need more any crews who are well-trained and speak English.
So we would like to launch a school or course for those – but it will be more than "Come to school and learn". We will try and put them on international productions so they can learn.
So I think the Hungarian film industry at the moment is in a good, stable state and developing.