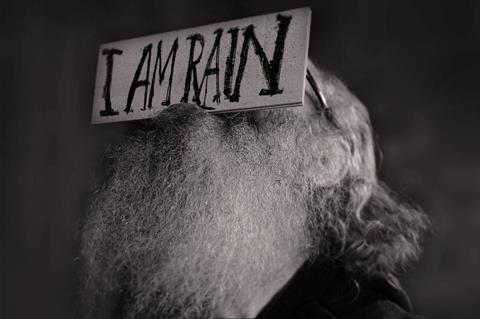 UK filmmaker Tony Kaye is looking forward to what he hopes will be a "third act" in his filmmaking career, one in which he will be able to work untroubled by the din of controversy that has long accompanied him.
"I don't want to be a renegade ship with a pirate flag, I want to be a mainstream moviemaker," he tells Screen. "I want to be working on Disney+. I don't want to be making arty-farty things that no-one wants to see."
Known for directing features such as American History X (a famously troubled production) and the Oscar short-listed Lake Of Fire, Kaye is equally lauded for his work as a pop promo and advertising director.
He will deliver a masterclass this month at Korea's Bucheon International Fantastic Film Festival (Bifan, July 8-18), where he is also serving on the jury.
Speaking from Los Angeles, Kaye acknowledges that his reputation goes before him. "I'm kind of an outsider – an outsider to the Hollywood studio world and an outsider to the indie world," he says. "It's not that I want to be. It's just because of certain things that happened to me along the road and how I reacted to them."
Kaye's battles with US studio New Line Cinema and star Edward Norton during the editing of his 1998 debut feature American History X have become part of Hollywood folklore.
"With American History X, New Line were not thinking the movie would test as well as it did," he recalls of the film about two brothers involved in the Neo-Nazi movement. "That's why I got very upset when they tried to mess with me after it tested two or three times better than they thought it would."
He became hugely frustrated that a film liked by audiences was being re-edited against his will. "At the time, I would go into New Line with a rabbi, a priest and monk. I was trying to make them feel spiritual in a certain way," Kaye recounts of his idiosyncratic behaviour.
"I didn't really know what to say in those kinds of positions. I had been making TV commercials for advertising agencies. I didn't know how to deal with motion picture studios."
He saw the film as a "prophecy" but says New Line told him, "No, you're not make a prophecy, you're making a movie and it has to come out next Thursday."
American History X has been back on Kaye's mind recently. He was looking at photographs of former US police officer Derek Chauvin, sentenced to 22 years in prison for the murder of George Floyd.
"I look at his photograph and realised with chills that this guy looks like Derek Vinyard [the neo-Nazi played by Norton]. I thought, 'What the fuck is going down here?'"
Cracking 'Humpty Dumpty'
During the making of American History X, Kaye began working on a documentary about the film called Humpty Dumpty, which is finally due to be finished – 23 years after he started it. Humpty Dumpty was one of the pseudonym's Kaye wanted to use when attempting to get his name removed from the credits of the film.
Marking the end of the documentary in late June, the filmmaker staged an art and auction event at a shopping mall in Culver City at which he performed music while putting the contents of a grey plastic shiny suitcase on display.
The suitcase is full of "paintings and drawings, photographs, writings, notebooks, rantings from the middle of the night, everything that was going on when I made American History X".
The aim was to create an "NFT" (Non-Fungible Token), a digital artwork which collectors could bid on at the auction.
Kaye, who turns 69 on July 8 (Bifan's opening date), says: "That's kind of the sweet point for a director, that age. You've gotten all the angst out of your system. You're just pretty harmonious and you just want to work."
He was delighted to be approached by Korean genre festival Bifan to sit on the festival jury and give a masterclass. He believes organisers approached him because of the popularity of his 2011 feature Detachment, starring Adrien Brody as a teacher with a strong rapport with his students, in South Korea.
New projects
Kaye has various projects on the boil such as Tremendum, an experimental comedy that he has been working on for about four years.
"It's the story of a Russian actress, played by Valeriya Kozhevnikova," says the filmmaker. "She inadvertently unearths a new form of acting. When you think about movie formats, there have been great leaps and technical advances in things like CGI and cameras and different lights, but we haven't really seen a change in acting style. What I am trying to do is invent one."
Another new film is Josie Ho & The Hong Kong Sound, which he is making with Hong Kong singer and actress Josie Ho. Shooting was delayed because of the pandemic but Kaye says he has "pre-visualised" the entire film and can let the financiers know well in advance exactly how he intends to shoot it. That way, he should avoid the battles in the editing room that clouded American History X.
It is not as if Kaye goes into new projects looking to cause trouble. "I seem to have a knack, certainly in those times, of being in the wrong place at the wrong time," he says when he looks back not only on American History X but also Black Water Transit, his 2009 New Orleans-set crime drama starring Laurence Fishburne and Karl Urban. The film's financier, former Capitol Films boss David Bergstein, is serving eight years in prison for defrauding investors of millions of dollars.
"The David Bergstein situation, you mentioned his name, I didn't," says Kaye.
"I did Black Water Transit and the company went bust. Me, David O Russell and Taylor Hackford – we were left in the lurch there," he says of fellow directors caught up in the Bergstein fallout.
"David O Russell just stormed back. He's like a tank. Nobody really gets in his way. With me, it kind of flattened me," Kaye says of an experience from which he struggled to bounce back. He had previously been flying high, winning a Grammy for his Johnny Cash music video 'God's Gonna Cut You Down' and getting excellent reviews for his abortion documentary Lake Of Fire. "Then I walked into that."
Kaye still harbours hopes of recovering the rights to Black Water Transit. It may then eventually be released. He also hasn't given up on the idea of director's cuts of both American History X and Detachment.
He also hints that the footage he shot with the late Marlon Brando might one day be shown as well. "There are dustbin liners filled with mini-DVs," Kaye reveals. "At some point Lying For A Living, which is what Marlon called it [the film], will be on Disney+ or something like that."
Brando's coattails
Brando is also a presence in Humpty Dumpty. "With Marlon, you run alongside him and hang on to the coattails," says Kaye of the legendary actor with whom he reportedly had a tempestuous relationship.
"You try and make sense of it all, which is what Francis Ford Coppola did twice in The Godfather and Apocalypse Now. Some other directors who tried to box him in a bit, it didn't work out so well. He was too defined by that point anyway, too much like a leopard that couldn't change his spots.
"Marlon was arguably the greatest screen actor of all time. When I was beginning, American actors seemed to know more about how to work in front of a camera than European actors did. Marlon was leading the light brigade then. The reason I went to America is that I wanted to work with American actors. I'm all about who's in front of the camera. That's what I care about."
Kaye may now be based in LA but he grew up in Stamford Hill, London, in an Orthodox Jewish family. "My grandparents lived there. I was with them a lot," he says. "To me, the Stamford Hill experience was a beautiful one and gave me a sense of identity."
However, he talks about his experience as a student at the Medway College of Design in Rochester, which became University of the Creative Arts, as crucial to his artistic development. That was when he first started "studying photography, design, illustration, trying to play the guitar."
Now, Kaye is preparing for his Bifan festival jury duty and looking ahead to the films he still hopes to make. Ask him if he is still as passionate about cinema as ever and he quotes Bob Dylan. "Like Uncle Bob says, forever young."