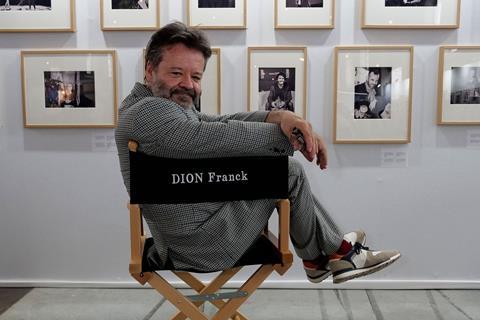 This week's Annecy International Animation Film Festival has far exceeded the attendance figures originally anticipated by artistic director Marcel Jean.
The event has drawn 13,000 attendees, above both the 10,000 target and the 12,400 figure for the last full in-person event in 2019.
The concurrent Mifa market has set its own record, welcoming guests from more than 100 different countries for the first time including an expanded presence from Africa.
Now in his 10th year running the event, Canadian executive Jean spoke to Screen about how the festival can maintain its expanded size, a new hub for 2025, and including theatrical releases and LGBTQ content in international territories.
Why have so many people come to Annecy this year?
It's a good indicator of the development of the [animation] industry during the pandemic. It has forced us to ask the question, do we want to have more and more events in Annecy, or do we want to work deeper on those we already have? Personally, I'm advocating for the second option.
Is there a risk of the festival becoming too big for the town and attendees?
There is certainly a risk – it's a small town. We want to continue to evolve. But I don't think our goal will be in numbers, our goal must be in achievement of everything that we are doing. In 2019 it was very challenging for festival-goers to find a seat in the theatres, so we were a bit worried about that this year. But the weather was so good! There were still a lot of people in theatres, but it wasn't as problematic as in 2019.
What has been your highlight of the 2022 edition?
We decided to kick off the festival with two strong events – the Spider-Man presentation, and opening with Minions: The Rise Of Gru. Spider-Man gave a lot of energy to festival-goers, and also to our team. It's important they can feed themselves with the energy of the audience. With Minions, there's always a risk opening a festival with a comedy – it has to be funny if you want an enthusiastic response. And the audience was fantastic. It's a franchise that has been associated with Annecy since the very beginning. The energy of the audience set the tone for the rest of the festival.
Some of the big studio projects here won't get wide cinema releases. What is your take on that?
What I hope is that the smaller films will fill this void and will take advantage of some of the big films made by the major studios going directly on platforms. Every year we see films made in northern Europe, Scandinavia, Germany, very good 3D animation for a family audience. And unfortunately distributors are not so aggressive in buying these films. Strangely, distributors are more eager in buying films for an adult audience. It's a good time for these films; and these films are generally those that are awarded in festivals, so it's my bread and butter! [But] it's always sad to realise films for a family audience produced outside the majors don't have the visibility they deserve. I would say to distributors: come to Annecy, and look at what smaller studios, or independent studios are doing – like Ainbo last year, which did some of the best figures in France and the UK.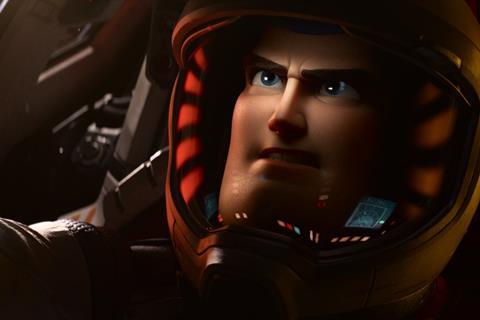 Disney's Lightyear plays this afternoon in the festival; what do you think of its ban in certain Middle Eastern territories due to its LGBTQ-positive content?
The studios must continue to do that kind of thing, because these films will put pressure on the government or society where all the people are not equal. It's very important that that popular films like that contribute to changing the way of thinking and opening the mind of people from all over the world. They must contribute to a more inclusive, progressive society.
What is the festival's position regarding Russian films and filmmakers?
Many Russian filmmakers are friends of the festival. Some wrote to me and my colleagues asking to withdraw their film from the selection, saying they were proud of the film but didn't think it was relevant to be in the festival as a Russian filmmaker. Our decision was it was impossible for us to welcome the official Russian delegation, and that we cannot do propaganda for the ministry of culture of Russia. All films that included the official logo of the ministry of culture, we unfortunately decided it wasn't possible to select them for the festival this year.
It doesn't mean that in a year or two the film will not be shown – it's not a death penalty. There are two films in the festival made by Russian filmmakers still living in Russia; these films were selected because it was clear that they were independent, and their point of view was not propaganda for the government. We did basically what the International Olympic Committee did – these films were in the festival, but without any mention to their country.
When do you start planning for 2023?
We've been thinking about next year since last year. Tomorrow evening (June 18) we will announce the country that will be honoured next year. We're working on a permanent project just 400 metres from [the current festival hub at the Bonlieu]. It's a big complex in the middle of town that was owned by the French army when military force was built around horses. There will be a theatre, an exhibition room, our offices, and the welcome desk of the festival will be there. It will completely change our work throughout the year. CITIA [the city of Annecy council which funds the festival] is very active in economic development and education in animation; since last year, we have a residency for feature development in animation. We are preparing 'The City of Animation' for 2025 or 2026. We want to be more active all over the year – to make it really clear that Annecy is the worldwide capital of animation.
And you're sticking with the job?
I'm under contract until after next year's festival. I'm still enjoying my job! I'm not as young as I was, almost 60 years old. We have to think about the future. I will certainly leave in a moment when somebody will be ready to continue the job. I don't want to be a burden for the organisation.