Top talent are drawn to the short films of this dynamic Lebanese writer-director.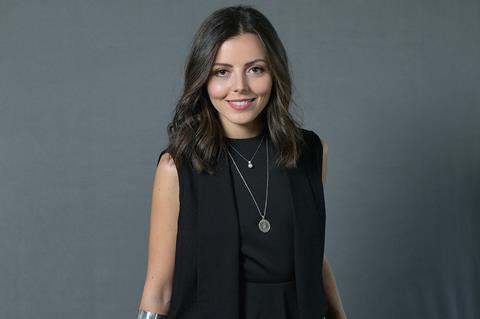 Manon Nammour's second short film, On The Ropes, made quite an impression on the festival circuit last year. It premiered at Locarno before touring the world, stopping off at DIFF on the way. A moody, allegorical work, it is about a dysfunctional family who meet for dinner at the wheelchair-bound father's neglected beachfront home as their tensions come to a head.
On The Ropes grew out of a desire to explore the frustration within Lebanese society as decades of political instability put personal and national progress on hold. "The film is a true reflection of the ongoing Lebanese situation, where nothing seems to move," Nammour explains. "We're always stuck in the middle, we never get a full answer on what the future holds for us. I captured this through this family, which is stuck and unable to move forward."
Nammour and her close collaborator and producer Nicolas Khabbaz pulled together an impressive cast for the short, including actress Diamand Bou Abboud, who has since appeared in Ziad Doueiri's The Insult and Philippe Van Leeuw's Damascus-set In Syria.
"They liked the script. It didn't take too much to convince them. They saw my vision from the beginning. I told them that they would not be attractive as characters but they didn't mind," says Nammour. "As a young director working with experienced actors, I had to make sure we stuck to my vision. Sometimes they would suggest things to try to help me, but I had to lay down the law and stay true to what I was trying to achieve."
Nammour studied filmmaking at Lebanon's Notre Dame University (NDU) from 2009 to 2012, where her desire to be a director was cemented by attending an arts festival in Rome with a first-year student work.
"One of my tutors submitted it. I very young, just 18 years old. I met artists from all the over the world, expressing themselves in so many different ways and mediums. When I came back from this magical world, I wanted to carry on making films, whatever it took."
During her time at NDU, Nammour jumped into as many student short projects as possible, gaining experience in a number of areas, including art direction, production design and editing. This experience has stood her in good stead.
As well as working on her own directorial projects, she has also worked on art direction and production design for a number of shorts, including, most recently Bahij Hojeij's Good Morning, about two ageing military men who meet every day for a coffee. She also works regularly as an art director and production designer on commercials.
Now Nammour is gearing up to shoot her third short, Barakat. It is about a young Lebanese man who returns from France, where he is living, to celebrate his recent marriage with friends and family back home. He goes out shopping for wedding outfits in Beirut's historic centre with his grandfather, who insists on hunting for a shop called Barakat where he used to buy his shoes. They embark on a trip of self-discovery and memories across the city. "It's an encounter between two generations against the changing cultural and urban backdrop of Beirut, also looking at how those who leave often come back to find it changed," explains Nammour.
Barakat is produced by Khabbaz, who also co-wrote the screenplay with Nammour.
Alongside filmmaking, Nammour has been heavily involved in NDU International Film Festival. The November event centres around local and international short films, focusing particularly on work by students and upcoming directors.
"I've been in the festival since my early days, first looking after the jury and then more recently as the chief festival co-ordinator," says Nammour. "I love the world of short films. Through the festival I've met a lot of established filmmakers who still make shorts alongside features because there's more creative freedom than when working on a feature."
At present Nammour is writing her debut feature. "I am in the very early stages so I can't say too much about it just yet," she says.
Contact Manon Nammour manon.nammour@gmail.com