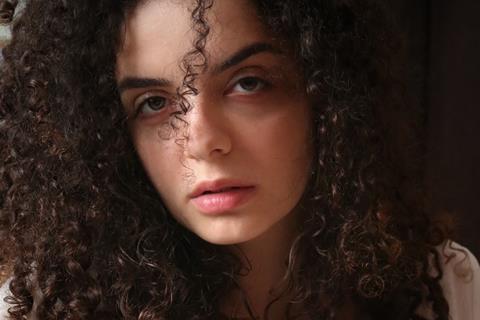 Tunis-born actress Zbeida Belhajamor made her feature film debut this year in Leyla Bouzid's Cannes Critics' Week closing film A Tale Of Love And Desire, co-starring as a feisty Tunisian student newly arrived in Paris who becomes the object of desire of an awkward young French-Algerian classmate.
Like her character in A Tale Of Love And Desire, Belhajamor is currently finding her feet in the French capital having since enrolled at the L'Ecole du Jeu drama school.
"I've been here for just four months," explains the actress. "I was doing a design course back home, but my passion has always been acting. After shooting the film, I decided it was now or never. I did the auditions and got into the school I wanted. It's the start of a new adventure."
Belhajamor is not a newcomer to acting. She began attending classes at Tunis's El Teatro Studio, run by theatre director Taoufik Jebali and his partner Zeyneb Farhat, at the age of 12.
While there, Bouzid auditioned Belhajamor for the role of the rebellious, high-school student protagonist of her 2015 debut feature As I Open My Eyes.
"I was only 14 at the time, and I wasn't old enough to play the main character. A Tale Of Love And Desire continues that story and five years later Leyla called me again," explains Belhajamor.
In between, Belhajamor got her screen-acting break in Mirvet Médini Kammoun's 2018 short Noces D'épines about a wedding party in Tunis that does not go to plan.
Now making her way in Paris, Belhajamor has recently been signed by Paris-based agency AS Talents which also represents Monica Bellucci, Rossy de Palma and Elsa Zylberstein.
She has also just been announced as one of the 32 revelations for France's 2022 César awards, alongside Titane newcomer Agathe Rousselle and Happening star Anamaria Vartolomei.
As she makes inroads into France, Belhajamor still hopes to find screen roles back home in Tunisia.
"I don't want to set myself boundaries," she says. "I'm as happy in Tunisian as French and there are some amazing young directors emerging out of Tunisia that I'd love to work with."
Contact: Camille Gast, AS Talents camillegast@astalents.fr