As awards season approaches its Oscars climax, a quartet of awards campaigners look back at the whole shape of race – what rose, what fell, what surprised – while also predicting some category wins.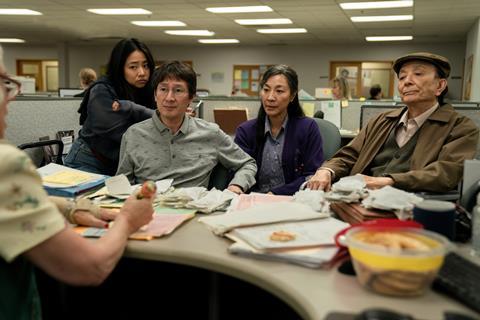 At the US Academy Awards ceremony on March 12, the favourite to win best picture – many would agree – is now Daniel Kwan and Daniel Scheinert's Everything Everywhere All At Once. And after last Sunday's Bafta Film Awards, when Martin McDonagh's The Banshees Of Inisherin failed to win best film on what was essentially its home turf, it's now very much up for debate which title presents the strongest threat to the Daniels for the big win.
One thing is for sure, however: the climax of this year's awards season looks a whole lot different to how it began, in the immediate wake of the Venice, Telluride and Toronto film festivals.
According to the majority of tipsters, Steven Spielberg's The Fabelmans was the one to beat – following the film's triumphant TIFF premiere and People's Choice Award win. Other titles considered strong contenders for awards included Maria Schrader's She Said, Gina Prince-Bythewood's The Woman King, Sam Mendes's Empire Of Light, Chinonye Chukwu's Till, Florian Zeller's The Son and Rian Johnson's Glass Onion: A Knives Out Mystery. Combined Oscar nominations for those six films: a measly two, for Roger Deakins' Empire Of Light cinematography and Johnson's Glass Onion screenplay.
Awards campaigners on both sides of the Atlantic – speaking to Screen anonymously – offer different perspectives on the fluctuating shape of this awards season. "I thought Empire Of Light actually played pretty well at Telluride," suggests one Los Angeles-based campaigner. "I'm still not even sure what happened. it just felt like suddenly it was no longer on people's radars as a major contender."
For this campaigner, Glass Onion "is a good example of a film that plays really well, and the press largely got behind", however, "It's just not an academy movie. Netflix threw everything they could at it, and it elicited the exact same result that the first Knives Out did – an adapted screenplay nomination – which had a much, much smaller campaign in terms of scope and money spent."
Netflix has enjoyed a roller-coaster ride this awards season, says one of our London-based awards campaigners, who points out that all of the streamer's big Venice titles – Noah Baumbach's White Noise, Andrew Dominik's Blonde and Alejandro G Inarritu's Bardo: False Chronicle Of A Handful Of Truths – emerged from the festival in a worse place to where they went in. "It's interesting that those three big Netflix awards contenders, one by one, by the end of Venice, were not in the conversation. And yet, you know, All Quiet On The Western Front snuck in from left field really."
In fact, Blonde did score an Oscar nomination and in a major category (leading actress, for Ana De Armas) and Bardo has a nomination for Darius Khondji's cinematography – but five months ago, few would have predicted that it would be Edward Berger's First World War drama that is leading the charge for Netflix, and in fact leading the charge for the streamers overall, since this year both Amazon and Apple have been relatively relegated to the sidelines (with respective nominations for Argentina, 1985 in international film; and Causeway's Brian Tyree Henry in supporting actor, plus an animated short).
While Polley's Women Talking did secure Oscar nominations for best picture and adapted screenplay, the film may have just squeaked through in the former category. "I remember Women Talking being the talk of Telluride, and how many acting nominations was it going to get, and how the supporting actress category was going to be completely dominated by contenders from that film," says the second of our US awards campaigners. As it transpired, none of the cast landed a nomination.
As for She Said, the film's omission is a head-scratcher for one of our London-based campaigners. "I think that should have been in there," he says. "I thought the film was both powerful and moving, but obviously, it just didn't resonate. Or else maybe the film industry doesn't want to be reminded of those events."
In the case of Babylon – which scored nominations in three craft categories (and won the Bafta for production design), but was omitted in the likes of best picture, director and screenplay – the film's epic duration may have proved a negative. "If you're reading that a three-hours-plus film isn't great, then maybe you don't bother watching," suggests one campaigner.
For one of our US-based campaigners, the best picture and director Oscar nominations for Triangle Of Sadness were unexpected ("people were talking about that film for months, but I never fully believed that it would happen") and also speak to the growing impact of Ampas's international cohort of voters. "One thousand per cent," he says, who adds that the influence of the foreign voters can also be seen in the nine Oscar nominations for All Quiet On The Western Front. "It was not a movie that anyone that I was talking to [in the US] ever mentioned until the shortlists for the Academy and longlists for Bafta."
While US awards strategists pay less attention to the significance of Bafta longlists if they have been embellished by jury interventions, says this campaigner, in the case of All Quiet, 12 of its Bafta longlist inclusions were for categories determined purely by member vote – either from individual chapters or all voters – and for this reason, the outcome was deemed to be significant.
The art of winning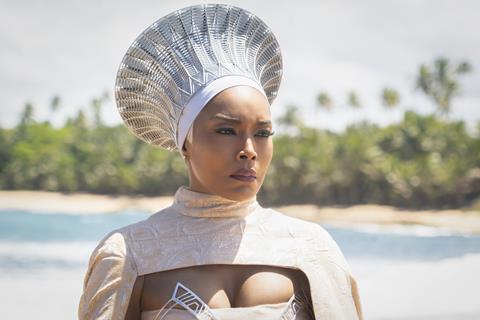 These awards campaigners are speaking ahead of this weekend's Producers Guild and Screen Actors Guild awards – and the latter should help the performance races come into focus. "For the acting categories I think that the winners will be dictated by SAG," suggests one of our two US campaigners. "Last year with Jessica Chastain [in The Eyes Of Tammy Faye], no one thought she was going to win the Oscar until she won SAG."
Having said that, all agree that the most predictable of the four performance categories is supporting actor – "I don't see how anyone else could win," reckons one campaigner, with reference to Ke Huy Quan in Everything Everywhere All At Once.
Barry Keoghan's supporting actor Bafta win certainly does his campaign no harm – and, having won the award, Banshees fans could now coalesce their votes around him, instead of dividing them across Keoghan and fellow nominee Brendan Gleeson.
However, for one of London-based campaigners, Ireland's Keoghan could be seen as a local win at Bafta. "People know Barry's story more here," she says. "He's just been present in the industry, and I think he got the hometown vote."
This campaigner reminds us that the locally popular Dev Patel won this category in 2017 for Lion, and then lost the Oscar the same year to Moonlight's Mahershala Ali – and history could repeat.
Black Panther: Wakanda Forever's Angela Bassett is considered the favourite in supporting actress, although this could be considered more of a career achievement award. "I think that she deserves to have an Oscar, and this is the best way to give her one, and I think that she was really good in that movie," says one campaigner. For this person, the fact that Ampas failed to nominate two notable Black actresses this year (Viola Davis in The Woman King and Danielle Deadwyler in Till) could also impact. "I think it's going to be a really bad look for the Academy if they don't give this award to Angela."
For another campaigner, "there's this trope that Oscar voters like to give make-up Oscars", by which he means that voters in the present try to correct the egregious errors of the past. While this may once have been the case – Al Pacino winning in 1993 for Scent Of A Woman, for example – "I don't think that that happens anymore. I mean, look what happened with Glenn Close," he says, referencing the actress's loss with The Wife in 2019 to Olivia Colman and with Hillbilly Elegy in 2021 to Youn Yuh-jung, when many assumed her six previous losses would work in favour of a Hollywood acting legend.
While this campaigner disputes the accepted wisdom that "sentimentality and narrative is what wins an Oscar", his issue is more with the sentimentality part than the narrative component. Ampas voters – from studio executives through to craft practitioners – are all, in their own way, storytellers. Should we be surprised when they then turn the awards race into a confluence of individual narratives, be it the so-called "Brenaissance" of The Whale's Brendan Fraser, or the extraordinary comeback of former child star Ke Huy Quan in Everything Everywhere. Commentators, in their turn, seek meaning and narrative shape in the mêlée of individual moments and actions that unfold over the course of awards season.
Fraser seemed to make the early running in leading actor, winning the category at Critics Choice, but Banshees' Colin Farrell was seen as a major threat right up until the moment he lost the Bafta to Elvis's Austin Butler. That surprise win at Bafta for 31-year-old Butler has dramatically impacted thinking for the category at Oscar.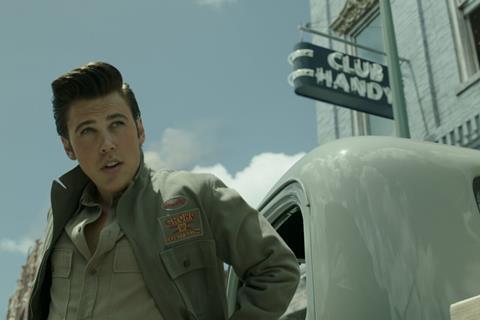 "It's Austin's to lose at this point," says one of our London-based campaigners. "And I think there's a very real thing about Austin being a new breed of movie star. He's the next generation of what a movie star looks like: he's glamorous and charming and he's gorgeous."
This campaigner also points out that Baz Luhrmann is not nominated at Oscar for director, the screenplay is not nominated, and Elvis looks a long shot for best picture – so this could be where enthusiasm for the film is registered. "People really liked the movie and his performance, and so if Baz is not going to win, and if the film is not going to win, a big category to go for is Austin."
Cate Blanchett's leading actress Bafta win for TÁR doesn't hurt her Oscar chances, but Everything Everywhere's Michelle Yeoh still perhaps has the advantage with Ampas voters. This category now seems on a knife edge. "SAG is going to tell us a lot, but don't forget, Academy voters love Cate, and this is a role of a lifetime for her," suggests one campaigner.
Director could be a category where The Fabelmans, which has seven nominations, actually wins ("I think Spielberg is the sentimental vote there") although the win for the Daniels at the Directors Guild Awards surely now places them as front runners.
As for original screenplay, one of our campaigners offers this assessment: "Banshees and Everything Everywhere are both different examples of very typical winners in this category. A lot of people vote on best original screenplay as most original screenplay, which people consider Everything Everywhere All At Once to be, and the other subset of voters very much focuses on dialogue, which is what Banshees offers. So I think, for two very different reasons, they're both very typical winners in this category."
For another campaigner, "original screenplay feels like a nice place for voters to give something to Banshees if it doesn't win anything else".
A week ago, the best picture race seemed to be narrowing down to a battle between the favourite, Everything Everywhere All At Once, and the challenger, The Banshees Of Inisherin. The Bafta Film Awards has torn down those assumptions. "Banshees I feel is out for best picture, now that it didn't win the best film Bafta," suggests one campaigner. "Because it was supposed to win Bafta."
Does that now make the main challenger All Quiet On The Western Front – winner of seven Baftas including best film? (The lack of a director nomination for Berger may be seen as a handicap, but there are precedents: Ben Affleck was not nominated for director in 2013, and Argo went on to win best picture.) Or could, perhaps, The Fabelmans or Top Gun: Maverick sneak through the middle and win the big award?
Outcomes at the Bafta Film Awards and US Academy Awards have proved extraordinarily aligned in recent years, and the voting pools do increasingly overlap, but best picture/best film is an exception: in the past decade, the awards have matched up only three times, with Argo in 2013, 12 Years A Slave in 2014 and Nomadland in 2021.
Oscar's preferential vote system in this category provides an extra layer of uncertainty – the films that attract the fewest first-preference votes are eliminated, bringing voters' lower preferences on their ballots into play. "Number-two votes are extremely important for Oscars," explains one campaigner. "And number-three votes are also pretty important – depending on how spread out those number-one votes are."
This campaigner suggests the impact of this voting system can be seen in the best picture win for Coda last year – a warm-hearted family drama with rounded appeal. By that logic, the best picture Oscar will go to the least divisive nominated film – but we'll just have to wait until the ceremony on March 12 to discover which one that is.