Each week a group of UK-based Ampas and Bafta voters will reveal their private musings on the films they are watching.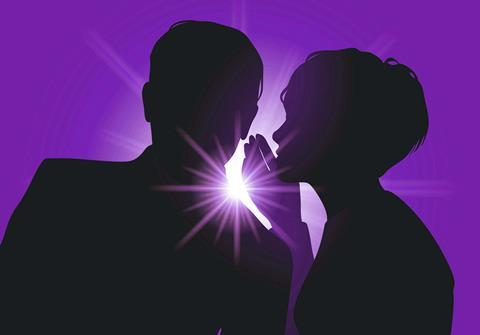 Producer
Multiple award-winner with a preference for international films
With a good director, you shouldn't feel you have been watching a film. I will vote for someone who has been consistent in their approach. Bong Joon Ho has done that for me in Parasite. He gets you into a spot and you just don't know how he's going to get you out of it. He achieves it brilliantly. Armando Iannucci achieved a very consistent approach with The Personal History Of David Copperfield. He has gone about it in a very exuberant way and managed to depict all the possible joy in the story. Marriage Story has very strong performances but there is an inconsistency in the lawyer (Laura Dern) that took me out of the film — she seems to be in another film. For me that is not great directing. Joanna Hogg's The Souvenir, meanwhile, surprised me. I wasn't expecting to like it. I believed the main character and found myself being very sympathetic towards her. That's good directing. I was taken away from my expectations to somewhere I didn't expect to be.
Filmmaker
Bafta-nominated filmmaker with credits as a director, writer and producer
I was uncomfortable watching Jojo Rabbit. I see what it was trying to do but for me it failed in the delivery. It's the same with Once Upon A Time In… Hollywood. I couldn't concentrate because it felt rambling. The Irishman however, while over three hours long, I never moved from my seat because of Martin Scorsese's masterful pacing and his direction of performance. Todd Phillips is so impressive with Joker because nobody saw that coming from a guy who has traditionally worked on lighter fare. Sam Mendes did a really brave thing when he chose to shoot 1917 as 'one shot'. He wisely picked Roger Deakins as his DoP as there are not many who would be so capable pulling off such a ballsy move.
Producer
Oscar nominee and Bafta winner with a career over three decades
If I were voting today, my number one would be Bong Joon Ho for Parasite. Taika Waititi has made a very assured film in Jojo Rabbit, navigating difficult tonal shifts. And Greta Gerwig's second film Little Women confirms her as a formidable talent. Joker was masterfully directed and Martin Scorsese gives us a first-rate cinematic experience in The Irishman.
Distributor
Connecting Oscar-winning films with audiences for over a decad e
Dexter Fletcher did an amazing job bringing Rocketman to life. It's a really sophisticated film that is both thoughtful and enjoyable. And Armando Iannucci directs the hell out of his cast in The Personal His­tory Of David Copperfield. You can feel the energy on screen.
Executive
Marketing and comms specialist with 20 years' experience
Bong Joon Ho's Parasite is a masterpiece. And Quentin Tarantino has returned to what he does best with Once Upon A Time In… Hollywood after a blip with The Hateful Eight, coaxing two pitch-perfect performances out of Brad Pitt and Leonardo DiCaprio. Todd Phillips has demonstrated an entirely different tone to his previous work with Joker. He deserves to be recognised for it.
Executive
Filmmaking guru who has worked throughout the industry
I tend to favour indie filmmakers — not a natural hunting ground for awards season although things are getting better. Bong Joon Ho [Parasite], Chinonye Chukwu [Clemency], Céline Sciamma [Portrait Of A Lady On Fire] and Martin Scorsese [The Irishman] have all made films that have resonated with me. They are telling stories of great emotional and social relevance and that is what motivates my voting approach. While I admired the filmmaking of Quentin Tarantino [in Once Upon A Time In… Hollywood], it was emotionally redundant for me.
Producer
Bafta and Golden Globe nominee with 35 years' experience
Noah Baumbach is at the very top of my list for Marriage Story as his films have thus far mostly (and deservedly) been recognised for their screenplays and this film is certainly a career best. Quentin Tarantino's Once Upon A Time In… Hollywood is one of my favourites of his and is well directed. I would also put Dexter Fletcher on my list for Rocketman, full of flair and skill, and Greta Gerwig for her intelligent, heartwarming and beautiful work on Little Women. I'd be happy if Todd Phillips didn't make the cut for Joker. While Joaquin Phoenix is astonishing, I took quite badly to the film and found it highly derivative.
More Awards Whispers