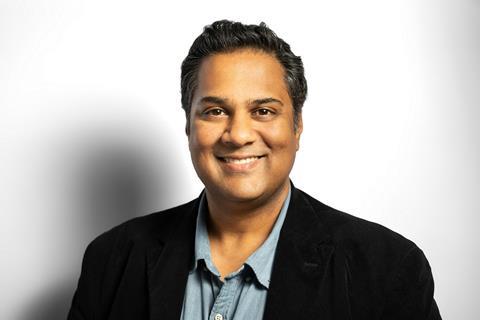 Bafta chair Krishnendu Majumdar is bidding farewell to his post after three years in the role with a sense of accomplishment at the breadth of films to make the 2023 nominations list. "I'm feeling really proud of the work we've done, with the progress we've made as an academy and, hopefully, the influence we've had on the industry and society," he says.
A total of 45 films have been nominated this year, down slightly from 48 last year, but to be expected given this year's shortened longlists.
All Quiet On The Western Front, the German-language Netflix film directed by Edward Berger, has received the most nominations, at 14. It is tied with Mandarin-language Crouching Tiger Hidden Dragon in 2001 in receiving the most nominations for a foreign-language film and is one of the highest hauls in the ceremony's history (Gandhi remains at the top with 16).
All the films shortlisted for outstanding debut by a British writer, director or producer are female-directed, and the performance categories are moving in a positive direction for racial diversity, after the 2020 awards produced an all-white set of acting nominees.
"Look at the range and breadth in best film," says Majumdar, who will be succeeded by deputy chair and leading talent agent Sara Putt. "When you examine the themes, characters, genres and budget – you've got The Banshees Of Inisherin, a 1920s rural Ireland tragicomedy; Elvis, a big-budget biopic; TÁR, a character study of abuse of power, with a female lead. It's a great mix."
Under Majumdar's watch, Bafta embarked on a radical overhaul of its voting procedures and membership to improve diversity following the 2020 awards and to get members watching a greater range of films. Changes included the introduction of longlists, jury interventions and broadening out the membership base.
This year, jury intervention was scaled back compared to 2022, giving more room for voter membership to have its say. Has Bafta got its alchemy correct?
"After the awards, once it's all over, we always look at the nominations and the whole process again, and at what modifications need to be made," says Majumdar.
"We've got a real range of debut first time nominees, huge different intersections of diversity – it shows that the review's impact is really working only three short years after we did it," adds Bafta Film Committee chair Anna Higgs.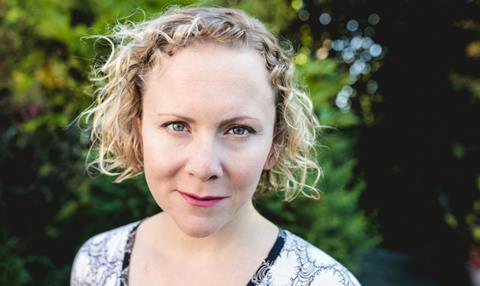 Zero female directors are nominated for best film, a category with no interventions, and only Charlotte Wells making the initial longlist of 10 for Aftersun.
"We don't have a female director of best film nominated, but we have 11 female-named nominee directors across all of our categories, which I think is great," says Higgs. "Twice as many male-directed films were submitted than women, so from the outset, the pipeline is not equitable.
"Pre-2020, and the changes that were made, only six women [plus a co-director credit for Valerie Harris' Little Miss Sunshine] had been nominated in the best director category," Higgs continues. "One woman, Kathryn Bigelow for The Hurt Locker, had won. Since then, in the last three years, eight women have been nominated and two wins. It does show progress is happening."
"It's important to say, it's all done on merit," emphasises Majumdar. "It's not us saying quotas [need to be introduced] or anything like that. I wouldn't want a Bafta because of the colour of my skin. I want my work to be seen and evaluated, and for it to be a level playing field."
A fresh spin for the ceremony
UK outfit Spun Gold TV has been brought on to help refresh the awards ceremony, which takes place on February 19 – an earlier date than in recent years, reflecting a move back towards the ceremony's more traditional calendar date. It's also taking place in the new venue of London's Royal Festival Hall, having previously been held at the Royal Albert Hall.
The ceremony will be sprinkled with musical performances and, for the first time, the final four categories will be presented live – although the exact mechanics of this, and which awards will be presented live, is still being worked out.
Actor Richard E Grant takes on presenting duties, with presenter Alison Hammond, an enormously beloved figure among the UK public, but not a film industry name as-such, hosting an access-all-areas backstage studio.
"Richard's a national treasure, he's loved and known by many people in our industry, so there will be warmth and celebration there," says Higgs. "Alison will bring the people at home into the ceremony in a completely new way, and really bring a dynamism to it."