Japanese sellers are bringing fresh titles to the Berlinale and EFM, from anime and period dramas to a secretive project from Hirokazu Kore-eda.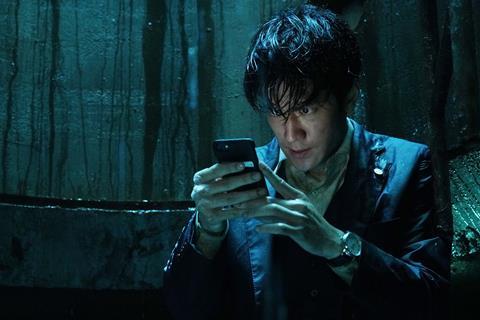 Berlinale
#Manhole
Dir. Kazuyoshi Kumakiri
This suspense thriller, which is playing in Berlinale Special, marks the first feature in five years from director Kumakiri. It centres on a young man who falls to the bottom of a deep manhole on the eve of his wedding, turning to his smartphone in an attempt to escape. The lead is played by Yuto Nakajima, star of Isao Yukisada's 2015 drama Pink And Gray. Kumakiri was at Berlin in 1998 with his debut Kichiku and in 2001 with Hole In The Sky. The screenplay comes from Michitaka Okada, who wrote hit features Masquerade Hotel and Masquerade Night. The film received a local release on February 10.
Contact Haruko Watanabe, Gaga Corp
Remembering Every Night
Dir. Yui Kiyohara
Writer/director Kiyohara returns to Forum, five years after debut Our House screened in the section after winning the grand prize at Japan's Pia Film Festival in 2017. Her second feature follows three women of different generations over the course of a day as they cross paths in a residential suburb on the outskirts of Tokyo. The cast includes Kumi Hyodo, Minami Ohba and Ai Mikami. Produced by Mayumi Amano, it will receive its international premiere in Berlin.
Contact Yuri Kubota, PFF Partners
Suzume
Dir. Makoto Shinkai
Following international blockbuster hits Your Name and Weathering With You, Shinkai has written and directed this animated feature about a teenage girl named Suzume who travels around Japan closing mysterious doors to prevent disasters. It marks the first anime film to feature in Berlin's Competition since 2002, when Spirited Away won the Golden Bear (tied with Bloody Sunday). Suzume was the third-biggest box-office title in Japan last year and has taken around $100m since its November release. Crunchyroll has teamed with Sony Pictures and Wild Bunch International to distribute to audiences outside of Asia in April.
Contact Toho
There Is A Stone
Dir. Tatsunari Ota
This meditative drama, playing in Forum, revolves around a woman who visits a strange town where she encounters a man skipping stones by the riverside, and the pair pass the time before twilight. The film stars An Ogawa and Tsuchi Kanou and marks the second feature of writer/director Ota after Bundesliga in 2016. Produced by IPPO, There Is A Stone premiered last October at Tokyo Filmex.
Contact IPPO
European Film Market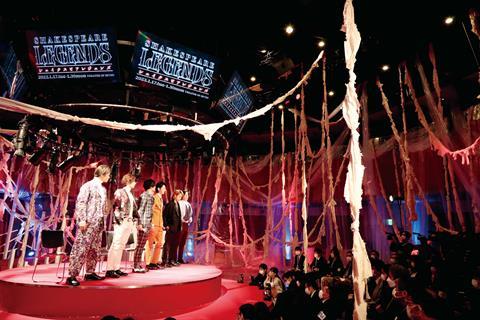 Cinderellagirl
Dir. Takaomi Ogata
Five years after high-school drama The Hungry Lion won best Asian film at Bifan and screened at Rotterdam, writer/director Ogata returns with this drama centred on a girl whose leg is amputated. She turns this into a positive and finds work as a fashion model but soon faces further challenges. Starring Himena Irei, the film is in post-production and being lined up for release later this year.
Contact Geta Films
Generalprobe 7
Dir. Yukihiko Tsutsumi
This mystery thriller from director Tsutsumi (12 Suicidal Teens, First Love) revolves around the popular Troupe Seven group, which has been shaken since the death of their charismatic leader. Ahead of the opening of their play and with a new member on board, the group learn a shocking secret. Written by Keita Kawajiri, the film's cast is led by Kairi Miura and is set to receive a release in Japan on April 21.
Contact Haruko Watanabe, Gaga Corp
Matched
Dir. Eiji Uchida
The latest feature from director Uchida (Midnight Swan, The Naked Director) stars Tao Tsuchiya of hit series Alice In Borderland and the Rurouni Kenshin film franchise. She plays Rinka, who matches with a seemingly ideal man on a dating app, against the backdrop of a series of murders. Director Uchida's previous film was Offbeat Cops, starring Hiroshi Abe, which premiered at New York Asian Film Festival in 2022. Matching is in post-production and is due for a local release this autumn.
Contact Shoko Yoneda, Kadokawa; Etsuko Furutsuki, Kadokawa
Monster
Dir. Hirokazu Kore-eda
Anticipation is high for this feature from director Kore-eda, who has been a regular in Competition at Cannes for more than 20 years and won the Palme d'Or with Shoplifters in 2018. The story of Monster remains under wraps but features two child actors and will reunite the director with Shoplifters star Sakura Ando. Lead producer is Genki Kawamura, who won best director at San Sebastian last year with his debut A Hundred Flowers. Gaga Corporation will release Monster in Japan on June 2, co-distributing with Toho.
Contact Flavien Eripret, Wild Bunch International (worldwide excluding Asia); Haruko Watanabe, Gaga Corporation (Asia)
Okiku And The World
Dir. Junji Sakamoto
Set in mid-19th-century Edo (now known as Tokyo), drama Okiku And The World follows two "manure men" who collect human waste and resell it to farmers. They meet schoolteacher Okiku, who is drawn to one of the men but finds herself facing challenges as a result of her disgraced samurai father. Okiku is played by Haru Kuroki, who won Berlin's Silver Bear in 2014 for her performance in Yoji Yamada's The Little House. Veteran director Sakamoto was in the Berlinale's Competition in 2002 with KT and more recently played at Rotterdam, where this latest feature received its world premiere in the festival's Big Screen Competition section.
Contact Free Stone Productions
People Who Talk To Plushies Are Kind
Dir. Yurina Kaneko
This drama centres on a student in a plushie club, where people talk to stuffed toys about issues they cannot discuss with others. It portrays his struggle to understand love as he asks out a fellow club member in an attempt to experience romance. Kanata Hosoda leads a cast with Ren Komai, whose credits include Naomi Kawase's True Mothers. Rising director Kaneko saw her short The Wandering Plants screen in Competition at Japan's Pia Film Festival in 2019. Produced by Iha Films, it is set for local release on April 14.
Contact Taku Kato, Nikkatsu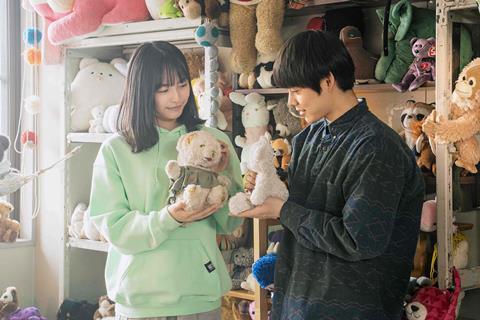 Revolver Lily
Dir. Isao Yukisada
Based on Kyo Nagaura's novel of the same name, this action adventure is set in 1924 and centres on a brothel madam who murdered 57 people while working as a spy. Her life changes when she meets an orphan who holds the key to finding the Imperial Japanese Army's missing cash. It is directed by Yukisada, whose Parade and River's Edge both won the Fipresci prize when they played in Berlin's Panorama in 2010 and 2018 respectively. Now in post, Revolver Lily's release is planned for 2023.
Contact Daichi Yashiki, Toei; Shiori Takata, Toei
Ripples
Dir. Naoko Ogigami
It is nearly two decades since Ogigami made her feature debut with Yoshino's Barber Shop in the Berlinale's 2004 Generation selection, later winning accolades at the festival with Glasses in 2008 and Close-Knit in 2017. Her latest centres on a woman in her 50s, played by Mariko Tsutsui, whose zen life is disturbed by the return of her long-estranged husband (Ken Mitsuishi). Produced by TV Man Union, the film's local release is set for the second quarter of 2023.
Contact Hakuhodo DY Music & Pictures
Shylock's Children
Dir. Katsuhide Motoki
This crime drama revolves around a bank clerk who teams up with his colleagues when ¥1m goes missing, uncovering a wave of corruption. Prolific actor Sadawo Abe (The Apology King, Lesson In Murder) stars in the film, which is based on a novel by Jun Ikeido. Director Motoki is known for the Samurai Hustle comedy franchise and 2018 drama Recall. Shochiku plans a local release of Shylock's Children from February 17.
Contact Yuhka Matoi, Shochiku
The Water Flows To The Sea
Dir. Tetsu Maeda
This live-action adaptation of Rettou Tajima's manga of the same name centres on a woman who has closed herself off to love but begins to change her mind after an unexpected encounter on a rainy day. The lead is played by Suzu Hirose, known for her award-winning performances in Hirokazu Kore-eda's Cannes title Our Little Sister and Venice selection The Third Murder. Director Maeda is known for School Days With A Pig, which won awards at Tokyo and Jeonju in 2008 and 2009, and with And So The Baton Is Passed. Now in post-production, a local release is set for June 2023.
Contact Rie Hatano, Happinet Phantom Studios