Director Potter talks latest film, which stars Cillian Murphy and Kristin Scott Thomas, and prejudice against female directors.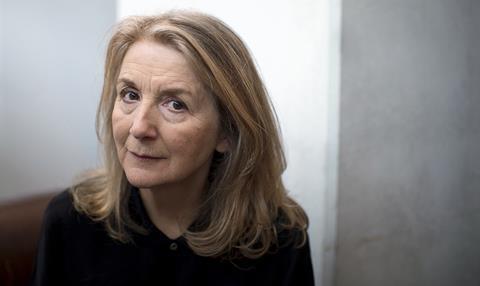 Sally Potter's The Party is a dark comedy about a dinner party that goes horribly wrong. Set in real time, shot in black-and-white and filmed in just two weeks, it stars Cillian Murphy, Kristin Scott Thomas and Timothy Spall, and premieres at Berlin Film Festival today (Feb 12) in Competition.
You've said this film is a reaction to UK politics. Why?
I wrote it during the 2015 general election. The Labour party at the time didn't dare to talk about its deeper principles or what it really believed. This lack of political courage led me to think, 'How can I write a comedy that deals with this feeling of chronic insincerity?'
How difficult was it to make?
I had some script development from the BBC and the BFI, so that was a great help. On the creative side, we had to do it fast and furious; keep the budget down, spend more time in preparation and post, but make the shoot just two weeks and do it in a studio. It gave the film a lot of energy.
What did the cast think of it?
All the actors and crew were in a state of profound nervousness about whether it was achievable. But we did it and I don't think anything was sacrificed in terms of level of performance. The actors were amazing. We did three days of rehearsals together as a group but I spent time with each actor individually for a lot longer. By the time everyone came together they were individually all ready and very well primed.
As your career progresses, do you find it easier to make films?
I don't know. I have become more pragmatic with budgets over the years. I decide what budget will make the film work so that we can get on with it, rather than having an idealised version.
Women directed fewer films last year than in 2015. Why do you think that was?
When I first started, a lot of prejudice against women directors was overt. Now it's more hidden. In the film industry, we are also connected to the rhetoric in the political world — Trump and so on. Things that were unthinkable to say 10 years ago are being said again.