Bertrand Bonello speaks to Melanie Goodfellow about his highly charged Paris-attack film Nocturama, which opens the second edition of TIFF's Platform showcase.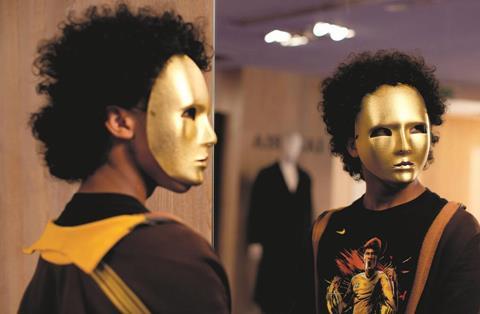 Bertrand Bonello is a director who has never shied away from potentially controversial subject matter, from his 2001 feature The Pornographer to his more recent unauthorised biopic Saint Laurent. When he wrote the first draft of his latest film Nocturama, however, he had no idea just how sensitive the material would become. The film opens Toronto International Film Festival's Platform strand today (Sept 8).
The suspenseful work follows a group of young, anti-establishment revolutionaries who orchestrate a series of simultaneous bomb attacks across Paris and then regroup in a luxury department store to lie low and disperse the next day. Its production and release come at a time when France and the rest of Europe remain on high alert following a series of deadly terror attacks over the last 18 months by supporters of the so-called Islamic State militant group.
Inevitably, although the spirit of Nocturama and its protagonists are not related to Islamic State, the film has taken on an unexpected resonance.
Bonello conceived Nocturama in 2010 while working on his period drama House Of Tolerance in response to a "palpable social tension" in the air and his sense that the status quo needed to change.
"It was a tension you could touch, a sensation that an explosion was imminent, that was the starting point," says Bonello, who also wanted to make something "ultra-contemporary" as a counterpoint to House Of Tolerance. "I didn't want to make a film full of political discourse. I wanted to make an action film, a genre film even. That seemed the best way for me to express this feeling of tension. I wanted the discourse to be in the mise-en-scene."
The film-maker cites John Carpenter's Assault On Precinct 13, George Romero's Dawn Of The Dead and most importantly late UK TV producer and director Alan Clarke's medium-length work Elephant — tackling the Troubles in Northern Ireland — as sources of inspiration.
"It's an incredible film. It's a 40-minute political film without a word but by the end you understand the meaning of a civil war," says Bonello of Elephant. "It was ordered by the BBC to speak about the conflict in Northern Ireland. There are 18 scenes. In each one, a man walks up to someone in the street, shoots them dead, then there's a shot of the dead person and the film kicks off again. It's hypnotic."
Nocturama's screenplay was also informed by French 16th-century political thinker Etienne de la Boétie's essay Discourse On Voluntary Servitude, exploring how human beings allow themselves to be suppressed, as well as the 2007 French political tract The Coming Insurrection.
Bonello elicits powerful performances from his young cast, combining emerging professionals — such as Gang Bang and Les Cowboys' Finnegan Oldfield and Manal Issa, the star of Danielle Arbid's Parisienne — and amateurs. "Half the cast are professionals like Finnegan. The rest we found on the street, in political spaces, demonstrations and meetings," says Bonello.
The film went into production in the summer of 2015, just months after the attack on satirical magazine Charlie Hebdo in Paris at the beginning of that year, and was in post-production at the time of a series of attacks on the capital in November 2015, including on the Bataclan concert hall, which killed 130 people.
After the latter violence, Bonello and producers Edouard Weil and Alice Girard at Rectangle Productions decided to change the film's original title of Paris Is Happening to Nocturama. Bonello took the name from an album by Nick Cave and the Bad Seeds (Cave happily granted permission to use it).
Considered response
Cannes Film Festival director Thierry Frémaux is reported to have liked the film but felt he could not show it so soon after the attacks in Paris and then Brussels in April. In retrospect, Bonello feels Frémaux made the right decision: "Now there have been quite a few press screenings, I've noticed that a lot of journalists say they need time to think about the film. At Cannes, the journalists don't have time. They need to tweet immediately, write immediately, come up with an opinion immediately."
For his part, Bonello is at pains to distance his film and its protagonists from the supporters of Islamic State, or Daesh as it is commonly referred to in France. "There is no connection. This film is in a completely different space. It's clear from the start the young people in the film aren't assassins. Their targets are perceived symbols of oppression while Daesh attacks symbols of liberty. There's a big difference in their ideologies," he says.
Regardless, the film is still likely to prompt debate following its international premiere at Toronto, as the opening film of the international directors Platform programme, as well as at subsequent screenings at San Sebastian and then at the BFI London Film Festival in October.
Bonello notes a generational divide in the response at post-screening debates in France, where the film was released on August 31. "The younger members of the audience got the premise. Their questions tended to be about the film-making. The older members tended to focus on the relationship between the storyline and reality," said Bonello. "I'm really curious to see how it goes down internationally."