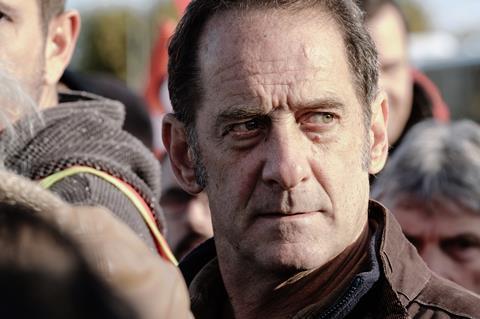 While some of the expected names are missing, Thierry Fremaux has stacked this year's Competition line-up with a number of familiar Cannes faces, including Iranian director Asghar Farhadi, who opens the festival, Matteo Garrone, Jia Zhangke, Hirokazu Kore-eda and Jean-Luc Godard.
Cannes' festival director has also extended invitations to the same number of women filmmakers as last year – three: Nadine Labaki, Eva Husson and Alice Rohrwacher – as well as an Egyptian filmmaker making his feature debut, AB Shawky.
With Fremaux likely to add one or two more titles to the 18 films announced so far before festival kick-off on May 8, as it currently stands the Competition line-up features four filmmakers from Asia (Zhangke and Kore-eda being joined by Japanese director Ryusuke Hamaguchi and Korean director Lee Chang-Dong); four from MENA (Farhadi, Shawky, Labaki and Iran's Jafar Panahi); eight from Europe, including Russia (Husson, Rohrwacher, Garrone and Godard plus Stephane Brize, Christophe Honoré, Kirill Serebrennikov and Pawel Pawlikowski); and two Americans, Spike Lee and David Robert Mitchell.
Competition history
In terms of previous Competition appearances, Godard leads the way: The Image Book will mark the prolific French auteur's eighth showing after Slow Motion (1980), Passion (1982), Detective (1985), anthology feature Aria (1987), Nouvelle Vague (1990), In Praise Of Love (2001) and Goodbye To Language, with shared the jury prize in 2014 with Xavier Dolan's Mommy.
Godard is followed by Chinese director Zhangke and Japanese filmmaker Kore-eda, who will both be vying for the Palme d'Or for the fifth time with, respectively, Ash Is Purest White and Shoplifters.
Zhangke's previous Competition titles are Unknown Pleasures (2002), 24 City (2008), A Touch Of Sin which won best screenplay in 2013, and Mountains May Depart in 2015. Kore-eda has screened in Competition previously with Distance (2001), Nobody Knows (2004), Like Father, Like Son (2013), which garnered the jury prize, and Our Little Sister (2015). He also showed in Un Certain Regard with Air Doll in 2009 and After The Storm in 2016.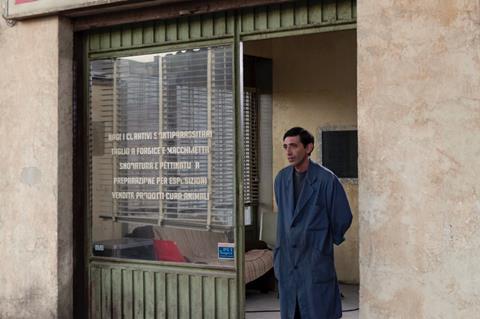 It's the fourth time in Competition for Italian filmmaker Garrone with his 11th feature, the Italian-set "urban Western" Dogman, following Tale Of Tales in 2015, Reality in 2012 and Gomorrah in 2008. The latter two were awarded the jury grand prize.
With Cannes opener Everybody Knows, Farhadi makes his third Competition showing after The Past in 2013 and The Salesman in 2016. The latter took the best screenplay prize before going on to win the best foreign-language film Oscar. The psychological thriller stars Penelope Cruz and Javier Bardem and will be released by Memento in France on May 9, the day after the Cannes red carpet premiere.
Joining him with their third Competition appearances are Korean director Lee Chang-Dong with Burning, following Secret Sunshine in 2007 and Poetry in 2010 (the latter took best screenplay), and Spike Lee, who makes a belated return after 27 years to Palme d'Or contention with BlacKkKlansman. He was last in Competition in 1991 with Jungle Fever and before that Do The Right Thing in 1989. BlacKkKlansman is produced by the team behind 2017 breakout smash Get Out and the story is inspired by the life of Ron Stallworth, an African American police officer from Colorado Springs who went undercover in the Ku Klux Klan.
It's the second time in Competition for Italian filmmaker Rohrwacher and French directors Stéphane Brizé and Christophe Honoré. Rohrwacher's Lazzaro Felice follows her second feature The Wonders, which won the jury grand prize in 2014. Her narrative debut Corpe Celeste played in Directors Fortnight in 2011.
Brize's At War follows 2015's The Measure Of A Man, which won the best actor prize for Vincent Lindon; Honore's 2018 Competition title Sorry Angel comes 11 years after Love Songs in 2007.
Cannes debutantes
The remaining filmmakers all make their Competition debut this year, including Shawky with his first feature Yomeddine.
While Labaki is three for three for Cannes appearances, she makes her first appearance in Competition with third feature Capernaum. The Lebanese filmmaker's 2007 debut Caramel screened in Directors Fortnight while second film Where Do We Go Now? played in Un Certain Regard in 2011.
Hamaguchi makes a Cannes debut with his ninth feature, Netemo Sametemo (Asako I & II). French director Husson graduates to Competition with her second feature Girls Of The Sun. Her 2015 debut Bang Gang (A Modern Love Story) premiered in Toronto International Film Festival's Platform section.
After playing twice in Critics Week with his first two features, The Myth Of The American Sleepover in 2010 and It Follows in 2014, Robert Mitchell jumps up to Competition with Under The Silver Lake starring Andrew Garfield.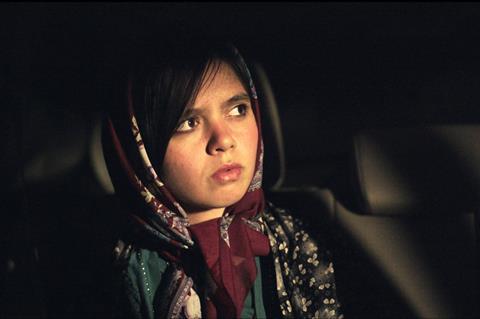 Panahi makes his Cannes Competition debut with 3 Faces, a film described by Fremaux at this morning's Paris press conference as a "feel-good road movie set in today's Iran". Panahi's previous film Taxi Tehran won the Berlin Golden Bear in 2015, while This Is Not A Film played as a special screening at Cannes 2011. It is unclear whether Panahi will be able to attend the festival in person as he has been at odds with the Iranian authorities throughout his career and is subject to a 20-year filmmaking ban.
Pawlikowski's Cold War, follow-up to his Oscar-winning Ida, marks the Polish director's Competition bow. His 1998 feature debut The Stringer screened in Directors Fortnight.
After playing in Un Certain Regard with The Student in 2016, Russian filmmaker Kirill Serebrennikov graduates to Competition with Leto, which explores rock 'n' roll lovers in the USSR during the Brezhnev era. The film is shot in black and white and Cannes is lobbying for the director, who is under house arrest in Russia, to be able to attend.