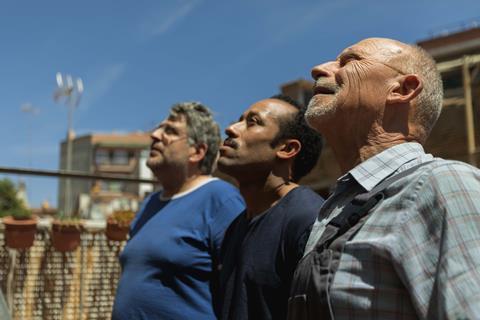 The Catalan film industry finds itself in rude health as its filmmakers and their projects emerge onto the post-pandemic festival and market landscape.
Catalonian filmmaking is represented at Cannes and in the market by a mix of fresh voices and established filmmaking talent. Libertad by Clara Roquet is screening in Critics' Week and is the only Spanish feature at Cannes Film Festival. Written and directed by Roquet, it details the story of a new friendship between two teenage girls from very different social and economic backgrounds during a summer holiday.
Produced by Spain's Lastor Media and Avalon with Belgian outfit Bullet­proof Cupid, Libertad is Roquet's feature debut after her successful shorts El Adios and Les Bones Nenes. It lands in Critics' Week with the support of Media, ICAA, ICEC, Eurimages, Televisio de Catalunya and Movistar+.
Global audiences
Roquet is part of the Catalan New Wave, Catalonia-based filmmakers who are making films that are attracting global audiences. Libertad's international trajectory includes time spent in forums and workshops such as the Sundance Institute Mediterranean Screenwriters Workshop, MIA Market Rome and the European Co-production Forum.
Co-ordinator Mar Medir of Catalan government-backed promotional organisation Catalan Films says Roquet's film and her feature debut journey is one among many upcoming highlights.
"Catalan filmmaking is in a good place," says Medir. "Some of the directors of the Catalan New Wave are finishing their second and third films, and are finding themselves selected for major film festivals."
There are a slew of work-in-progress projects from Catalan New Wave names including Carolina Astudillo, Rubén Rojo, Marc Ferrer, Laura Sistero and Enric Ribas.
Neus Ballus' film The Odd-Job Men is scheduled to play in competition at Locarno later this summer, while Carla Simon — a 2017 Berlinale Generation Kplus winner with Summer 1993 — is prepping her third feature Romería.
Fasten Films is producing The Grandson (El Nieto), Nely Reguera's second feature after debut Maria (And The Others). Pilar Palomero (Schoolgirls) has her next film in development while established Catalan directors including Isaki Lacuesta, Jaime Rosales and Cesc Gay are all set to roll out new projects internationally during 2022.
Elsewhere in Cannes, animated feature film project The Treasure Of Barracuda from director Adria Garcia is one of three Catalan projects to be featured at a Marché du Film event. It has been selected to take part in the speed meetings section of Animation Days. It is an initiative born in 2019 in collaboration with Annecy International Animation Film Festival, that dedicates a day to the animation industry and presents round-tables, screenings, pitching and networking events.
Garcia's film is produced by Barcelona-based veteran producer Valerie Delpierre through her Inicia Films label. Her recent producer credits include Palomero's Schoolgirls and One For All, directed by David Ilundain from a script by Valentina Viso and Coral Cruz.
The Treasure Of Barracuda details the story of Captain Barracuda, who is obsessed with finding the treasure of Phineas Crane, the most valuable and sought after by all pirates in the Caribbean.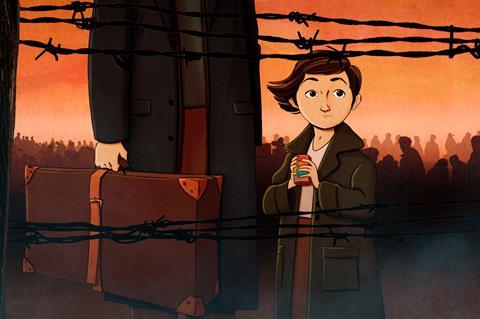 Animated feature Winnipeg, Seeds Of Hope, directed by Elio Quiroga and Beñat Beitia, will also take part in the same Marché initiative. The project is a co-production between Catalan producer La Ballesta with Marmita Films (France), El Otro Film (Chile) and Basque Country production banner Dibulitoon Studio. Based on the graphic novel written by Laura Martel, the project has been selected to participate in the Animation Works in Progress — Chile programme of Animation Days during the Marché du Film.
There is also Catalan representation in the immersive content section, Cannes XR. Symphony, by Igor Cortadellas and presented by the La Caixa Foundation, will compete for the VeeR Future Award in the section for innovative and immersive works.
Billed as an immersive audio­visual experience, Symphony promises to take viewers on a journey through emotions and music. Viewers experience classical music by entering an instrument or feeling like musicians in an orchestra. The audience has the opportunity to enjoy compositions by Beethoven, Mahler and Bernstein with famed conductor Gustavo Dudamel.
One Catalan short film has been selected for this year's Cinéfondation: The Fall Of The Swift (La Caída Del Vencejo) by Gonzalo Quincoces and produced by Escac Films.
Catalan Films, which marks its 35-year anniversary this year, has also set up a dedicated screening room at the Marché to showcase 33 films. It is a mix of titles with sales agents looking to sign international sales memos and those projects looking to appoint sales agents or sound out festival runs. Catalan Films is also hosting an invitation-only work-in-progress section for films looking to seal an international release and sales.
Titles already chosen for the Catalan screening room include feature documentary Magaluf Ghost Town, a blend of documentary and fiction written and directed by Miguel Angel Blanca about the infamous Majorcan holiday resort. Sold by UK-based sales and production company Taskovski Films, Blanca's picture debuted at Hot Docs earlier this year. Two further documentaries that unspooled in Hot Docs will be shown in the Catalan screening room: The Other Side and The Return: Life After Isis.
Also making the room is Agusti Villaronga's The Belly Of The Sea. His credits include Black Bread and The King Of Havana. The film won the Russian film critics' award at this year's Moscow International Film Festival and several top prizes at the Malaga Film Festival, including the Golden Biznaga for best Spanish film and best director.
Elsewhere on the Croisette, playwright, director and screenwriter Esteve Soler is a member of the prestigious Fipresci jury.
In the market, French outfit Le Pacte is selling Giordano Gerdelini's On The Edge (Entre La Vie Et La Mort), a thriller shot in Catalonia, with Barcelona's metro doubling for a station in Brussels. Barcelona-based Fasten Films co-produced with Frakas Productions of Belgium.
The film exemplifies Catalonia's ambition to attract international partners that shoot projects in the region. There is a minority co-production fund that offers Catalan producers up to $356,000 (€300,000) to take part in an international project as a minority co-producer. This can be combined with the national Spanish incentive, which offers a 30% tax rebate to international projects with a minimum local production spend of $1.2m (€1m) anywhere on mainland Spain.
Catalunya Film Commission, working alongside Catalan Films, aims to attract filmmakers to the region with its wealth of locations, state-of-the-art equipment, experienced crews and financial incentives.
Variety of locations
Situated in the northeast of Spain, Catalonia boasts a 350km mountain range bordered by France, 580km of Mediterranean coast with sandy beaches, coves, small fishing villages and large commercial ports. Catalonia's cosmopolitan capital Barcelona boasts the fantastical Sagrada Familia church and other landmarks designed by Antoni Gaudi, a Picasso museum and Joan Miro art collection, its Olympic stadium and football giant FC Barcelona's Camp Nou.
"We've had towns and villages doubling for Africa, India and even China and we have helped location scouts access the inside of dams, mines and abandoned power plants," says Catalunya Film Commission manager Carlota Guerrero. "We were even asked to help arrange a permit to film with an emu."
The permit was granted.