Time and trust goes into the relationship between distributor and cinema booker. As several influential UK programming directors leave their posts, Geoffrey Macnab looks at the possible impact on the local market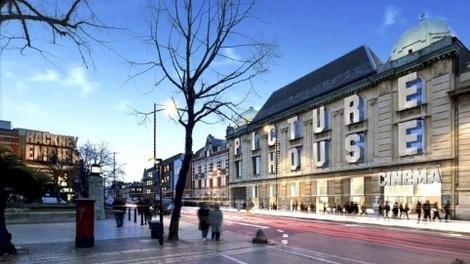 As 2015 begins, UK distributors could be forgiven for feeling wary. As they try to get their latest films onto screens, they will be dealing with a new set of 'bookers'. Several influential programming directors at UK cinemas have left — or are about to leave — their jobs.
Jason Wood, Curzon's director of programming for the last five years, is to take up a new job as artistic director at Manchester-based HOME. Roy Gower has left his position as head of film buying at Cineworld. Stuart Boreman has departed Vue.
Should distributors be worried? In a digital era when organisations such as Rentrak provide instant and precise box-office data, the decisions over which films deserve to hold on to their screens should be easy enough to make on the basis of simple economics. Nonetheless, some distributors acknowledge a level of anxiety at the disappearance of so many familiar faces.
"People are nervous of any change," says Picturehouse director of programming and acquisitions Clare Binns. But she adds cinemas "are a machine that eats film" and that distributors will quickly establish working relationships with the new bookers. "It is just dealing with a different personality."
"There will be a certain amount of anxiety about people like Stuart Boreman, Roy Gower and myself going, but the reality is that the industry will continue," says Wood.
"I always liked to think that when I left it would be like when Henri Langlois left the Cinématheque. That's not going to happen," he jokes in reference to the legendary French archivist whose initial departure from Cinématheque Francaise in 1968 led to chaos, riots and massive disruption at that year's Cannes Film Festival.
Familiar faces
Distributors may already know the new programming chiefs anyway. For example, Andreas Vass, who has taken over from Gower at Cineworld, has been working at the company for several years. Gower himself is to take on a new position as head of film at Everyman Cinemas.
"If it is someone we don't know very well or who comes from another part of the sector, then you have to build up again," says Eve Gabereau, managing director of Soda Pictures. "Do they know who we are, do they know what we're trying to achieve, do the numbers make sense?"
What is very clear is that personal relationships between distributors and programmers are still crucial. The former are all too aware the fate of their films — how long they will play, how many shows per day — is dependent on the decisions of the latter. The personal tastes and enthusiasms of the bookers are therefore still a factor, especially in the independent sector.
Gone are the days when every Monday morning would see pleading, bitter recriminations and shouting matches between distributors and programmers over which films should be held over and which taken off. The figures now tell their own story.
Nonetheless, both sides accept they still need to work together closely.
"Good relationships are absolutely vital at all stages but certainly at the pre-release stage when you're setting your dates and trying to get their support to show the films," says Vertigo Films co-CEO Rupert Preston. "If you have the right relationships, the key bookers will help you find the right date for your film."
"It is about a long-term relationship. Nobody is in it for just a one-off film," says Binns. "You do have to understand that distributors get good films and bad films. You do sometimes have to be prepared to help them out with things. In the same way, you can be asking for a film that they think, 'Oh, I don't want you to have it at that cinema,' but because we are good customers, they will say, 'OK, take the film.'"
"You need that relationship because you need to work with them [the distributors] as much as they need to work with you to make a film work," Gower agrees. "From a marketing perspective as well as just the booking of it, you need to make the public aware the film is coming to that cinema."
Gabereau remembers when she and Edward Fletcher established Soda Pictures in 2002, they had confidence in their plan because of their strong relationship with Tony Jones, co-founder of City Screen. They anticipated the films they acquired were likely to be given good exposure in City Screen cinemas.
Going to market
At film markets, when distributors are buying films, some will check the opinion of the programmers before they make an acquisition. Sometimes, they will even try to involve exhibitors at the film's production stage so they can, as Preston puts it "get a good feel as to how they are going to support it".
The programmers, meanwhile, may tip off distributors about films that might be worth picking up.
However, Wood points out that as Curzon and Picturehouse are now distributors, the days of them comparing notes with other distributors may be over. "The idea of being able to ask, 'If we buy it, will you play it?', that probably ended five or so years ago," he says.
Programmers acknowledge they cannot simply exhibit all films alike. Their skill lies in realising certain titles will, as Binns puts it, "have better midweek business than weekend business", while others need time to grow. Binns also adds: "You can never keep everybody happy, it's just impossible. You upset people every week by not playing their film," especially in an overcrowded theatrical market in the UK.
Gower talks of the "gut instinct", as to what will work and to what extent, that bookers develop after years in the job. Both sides acknowledge, though, once the film is in the marketplace, "it is all down to the numbers".
One perennial concern for independent distributors is the fight for screens in London, where Curzon and Picturehouse — now owned by Cineworld — are the dominant players.
Rival distributors acknowledge both companies "have a very clear line" between distribution and exhibition but also suggest if two films are similar, Curzon and Picturehouse are inclined to favour their own in-house acquisitions over others.
With so many films being released in UK cinemas — sometimes more than a dozen a week — there is not always space for them all. The increasing popularity of event cinema offerings such as ballet, opera and theatre adds to the pressure on screens as does the fact Curzon and Picturehouse also show mainstream movies.
"What has changed is that with the business the way it is now, it is so driven by economics and so driven by commerce," says Wood. "The days of allowing a film to stay on a screen and find its audience over a period of time if it doesn't work [over the first week], those days have also ceased."
The big chains have more sites, more screens and therefore more flexibility. The downside is that they commit to bookings much later. Still, distributors point out bigger chains such as Cineworld and Odeon are more open to indie fare or event screenings than they were in the past. The box-office success of Mike Leigh's Mr. Turner — which has made around $10m at the UK box office — underlines the point.
"The film has got to be credible," Gower says of the bottom line for distributors' negotiations with programmers. It needs "a hook, some kind of niche" the exhibitor can work with and will therefore be persuaded to take "the leap of faith" to show a film.
There are also cinemas other than Curzon or Picturehouse that show independent films, for example Everyman — which now programmes its 10 UK cinemas in-house — and, in London, Barbican Cinemas, under head of cinema Robert Rider, and the ICA.
One prediction can be made: the distributors will not take long to strike up close relationships with the new programmers. After all, it is on these relationships their businesses continue to depend.