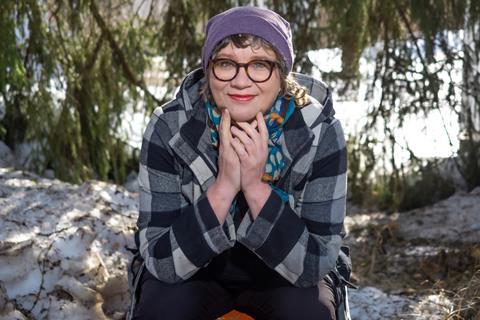 Finnish director Tuija Halttunen explores some true blue sky thinking in her new documentary How To Kill A Cloud.
The film, which world premieres in CPH:DOX's Nordic Dox:Award competition, follows brilliant Finnish scientist Hannele Korhonen as she receives $1.5m from the United Arab Emirates to try to make it rain in the desert. Korhonen soon discovers her generous sponsors seemingly do not share her scientific rigour or integrity and she is faced with a dilemma.
Sold by Berlin-based Rise And Shine World Sales, the doc was produced by Niina Virtanen, Ulrik Gutkin and Pasi Hakkio for Finland's Wacky Tie Films in co-production with Copenhagen Film Company.
How did this project come about?
I read a book about clouds about a decade ago and I decided that I wanted to do something about them someday. When I heard that Finnish scientist Hannele Korhonen had received a very big grant from the UAE, I emailed her the same day. It clicked that this is the angle and this is the story I wanted to tell.
How did you pitch the project to Korhonen?
I told her I wouldn't make a science film because I don't know how to make science films. I am not that kind of filmmaker. I like to tell stories. I told her that I was interested in ethics and the idea of man playing god.
Did you foresee that Korhonen would face the challenges that she eventually did?
It was obvious to me from the beginning. I remember there were these ethical questions about humans interfering in the atmosphere and not knowing exactly what happens if they mess up. Our understanding about the atmosphere is still so minimal. I think Hannele appealed to me as a character because I saw many parallels to filmmaking and my own ambition. We [filmmakers] have to think of what environment we work in as we try to fulfil our own ambitions.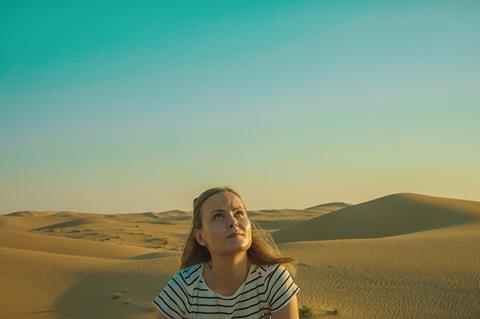 Did making the film change your view of clouds?
The process of making this film was very long and painful. I wanted to bring in so many levels. At one point, I had a film in my head that was more about clouds but it would have been a science film or a nature film - and I didn't want to do that. It was not the story I wanted to tell.
How did you come to work with Wacky Tie Films?
Wacky Tie are a group of young filmmakers in their thirties and this is their first feature documentary. They approached me… and I liked their energy but I wanted to make a short with them first. I know what it is to make a film with somebody for five years so we had to get to know each other. We made a short documentary called Bandage and then decided, yes. I am an older woman and they are young and enthusiastic. It was a good combo.
How did the relationship with Korhonen evolve? Did she understand the challenges you were facing?
I think she had a kind of defensive mechanism against me. It shows in the film, I know that. I've done a lot of documentaries and this was different because she wanted to keep control so much. She is a very, very clever woman with very high intelligence - much more intelligent than me. I am sure she understood what I was going through.
After all the struggles, were you happy with how the film turned out?
I'll say what I told [the crew] when we checked the DCP in the theatre. In school numbers, everybody in the team got 10 points and I, as the director, got eight and a half. I see many mistakes. I try to be gentle to myself. I beat myself [up], as many filmmakers do. I hate seeing my mistakes but I am so proud of our crew. I know what obstacles we had to overcome. I'm proud of the film.