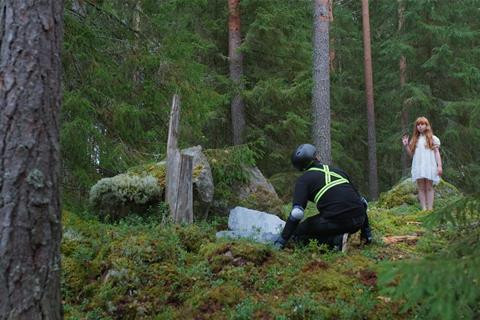 The Dutch film industry is out in force at the International Film Festival Rotterdam (IFFR) this week.
Several high- profile Dutch films are premiering across the event. These include video and performance artist Guido van der Werve's intriguing drama Number Eighteen, about an artist and his inferiority complex in the Tiger competition. It is produced by Danielle Guirguis and made through Smarthouse Studio.
Meanwhile, Aaron Rokus' millennial comedy drama Goodbye Stranger, made through Topkapi, is a world premiere in Limelight, and Iran-born, Netherlands-based Nafiss Nia's That Afternoon screens in Bright Future. Produced by Halal, this is the story of an idealistic young Iranian woman, played by Hoda Niku, terrified she will not be granted asylum in the Netherlands.
Several Dutch films are also likely to surface at major festivals later in the year. Amsterdam-based Steve McQueen's documentary about the city in wartime, Occupied City, is completed and is on the radar of leading festival programmers everywhere. Ena Sendijarević's second feature Sweet Dreams, produced by Lemming Film, is a costume drama set on a Dutch sugar plantation, is likewise tipped for festival selection. Gusto is handling Benelux distribution.
The industry is also excited about Sam de Jong's Joe's Speedboat, based on a coming -of -age novel by Tommy Wieringa and produced by Baldr Film. Peter Hoogendoom's father -and -son road movie, Three Days Of Fish, produced by Circe Films, is also generating buzz.
Bounceback
The Dutch film sector is bouncing back after the pandemic, although with admissions down 32% in 2022 compared to 2019 there is an acceptance this is at least a five-year process.
Producers are more reliant than ever on public funding. In 2022, more than 800 development applications were received by the Netherlands Film Fund, compared to an average of 450 requests per year before 2020.
There are some new developments that may have an impact: The local industry is pushing hard for the US streamers to implement a so-called Dutch investment obligation, requiring them to plough 4.5% of their revenues back into local production. There are hopes the legislation will be in place by July 1.
And last year, Netherlands Film Production Incentive, which offered a 30% cash rebate to films shooting in the Netherlands was raised to 35%. The rebate is also available for TV drama and has been attracting plenty of inward investment. Among other titles, FX series Atlanta has been shooting in Amsterdam. UK detective series Van Der Valk from Company Pictures also filmed in the Netherlands.
Meanwhile, the sector has been boosted by the growing success of the ReadySet Virtual Production Studios in Amsterdam, founded by Florian Legters, Idse Grotenhuis and Dennis Kleyn The facility has been doing bumper business, housing productions such as Amazon Prime's Modern Love and Big Blue's plane crash drama series The Crash.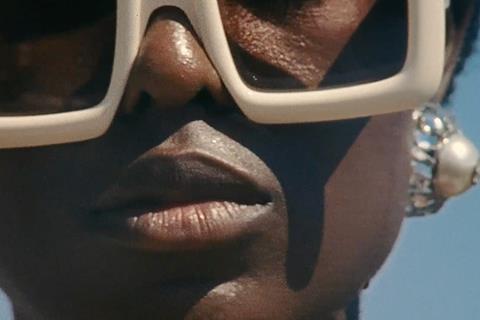 There has also been a concerted attempt by the Netherlands Film Fund to develop talent from parts of Dutch society often underrepresented or ignored in the mainstream media. Talent scouts have been travelling all over the Netherlands and also venturing to Curacao and Aruba to track down potential filmmakers.
These filmmakers can apply to the new Cypher programme which has now made its first awards: Dina's Dabke by Randa Nassar, Den Boi Fu Bijlmer by Mitchell Lisse, Onze Vriend, De Robot by Joep Gerrits and Iskander by Donnya Zidan, are all in development.
The Fund is bringing delegations from both South Africa and Indonesia to IFFR. The Netherlands signed a coproduction treaty with South Africa in 2015 and recently announced a joint development scheme together with the National Film and Video Foundation South Africa, Thuthuka. Through this, four Dutch-South African projects are supported each year. The filmmakers behind the projects selected in January 2022 will be in Rotterdam this week for workshop sessions.
They are: Reinier Smit with Show Up, written by Chris Westendorp and produced by Spier Film and Dutch Mountain Film; Jason Jacobs and Eva Bartels with Solar, written by Jason Jacobs, Devon Delmar and Eva Bartels and produced by Kate Schalk and Interakt; Aryan Kaganof with Die Wrede Relaas Van Vuilgat En Stilte, which is produced by Serious Film, and Thati Pele with Brace Yourself, produced by Urucu.
Brace Yourself is being co-produced by Dutch outfit Baldr and has been selected for CineMart.
The Dutch industry is also looking to strengthen further its filmmaking ties with Indonesia. Various recent films have explored the Dutch colonial legacy, among them Jim Taihuttu's 2020 war picture The East and Sendijarević's upcoming Sweet Dreams. The goal now is to set up a formal co-production treaty. To that end, Indonesia's director-general of culture is leading a team for further talks with Dutch colleagues at the IFFR.