Screen rounds up the training initiatives for under-represented groups in the industry.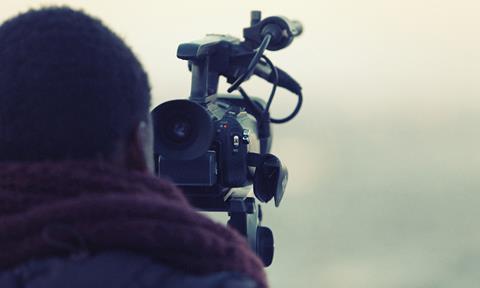 There are more training opportunities tackling the lack of diversity in the UK film and TV industry than you might think.
With the help of Creative Skillset, the industry skills body for the Creative Industries, we've listed eight of the best film and TV training courses with a focus on diversity and inclusivity.
NFTS Directing Workshop
The NFTS Directing Workshop aims to increase the number of women, BAME and people with disabilities working in screen directing. It's free, and open to professionals working in screen directing who want to take their careers to the next level. Six filmmakers take part in a four-week course and produce a short film. Deadlines for the 2018 workshop will be announced before the end of September 2017.
More details HERE
Directors UK
Directors UK, the professional association for British screen directors, runs several training initiatives to address under-representation among directors. One is a paid training and mentoring opportunity for two emerging diverse directors at Lime Pictures and Channel 4 (this closes in May). Another is their High End TV Drama Directors Career Development Programme, with six directors selected for placements on high end dramas. Applications from BAME and women directors are encouraged.
BAME Leadership
NFTS-backed scheme for future leaders from BAME backgrounds. A six-month programme to encourage diverse representation in the film industry, bringing on the next generation of diverse talent working at Executive level in production, commissioning distribution, sales and exhibition. The programme is currently underway, but the NTFS confirmed to Screen it will be running again, with applications open towards the end of the year.
More details HERE
Widening the Lens
A free, three-month training and developing programme from the Encounters Film Festival for new and emerging filmmakers from diverse backgrounds which includes workshops, masterclasses and one-to-one mentoring with industry professionals. The course is running now, but applications are set to open again towards the end of 2017.
More details HERE
Modern Tales
A professional development initiative created by Bushfire Digital and Script Cube for emerging BAME, female and disabled filmmakers. They host eight one-day courses focusing on themes such as Ideas Generation and Research Development.
More details HERE
Filmonomics
Festival-turned 'agency for change' Bird's Eye View focuses on promoting women in the film industry. They have a range of Creative Skillset-backed business courses targeting women and producers lead by Oscar-winning producer Mia Bays. Several are still available this year.
More details HERE
104 Films
Founded to change representations of disabled people behind and in front of the camera, 104 Films run over 40 training programmes supported by Creative Skillset, The BFI, Creative England and many other partners. They are currently prepping their next tranche of training programmes, but initiatives currently running include training at Channel 4, a short film production, and training for Neurodiverse film talent.
More details HERE
NFTS AND CHANNEL 4 BURSARY
Another NFTS-backed initiative. Channel 4 offer a bursary scheme for applicants to the NFTS Directing Fiction or Cinematography MA courses that are from diverse backgrounds. It is particularly aimed at people with disabilities, and people from BAME or socially disadvantaged backgrounds as these groups are underrepresented in television directing.
More details HERE
Do you know of a great diversity-focused scheme? Let us know in the comments below, or on Twitter.