As the star of Unorthodox, a show which examines a community's relationship with its traumatic past, Shira Haas has a valuable perspective on the recent global movement to reexamine cultural history and memorialisation via statues.
"The only way to deal with it is to really change things – or at least talk about it," says 25-year-old Haas, whose compelling performance as Esty, a young Jewish woman who escapes New York and her oppressive Orthodox neighbourhood for Berlin, has cast her into international awards contention. "It needs action. People should say their opinions; people should protest, and make art."
The coronavirus-induced shutdown has helped to trigger the current conversation, she believes. "People are questioning their life, their choices, their traumas, their freedom – this is definitely the time to do that."
Esty certainly asks those questions. The four-part Netflix miniseries begins with her departure from the Satmar Jewish life into which she was born, and follows her attempts to gain entry to an esteemed Berlin music conservatory, while her husband Yanky and his cousin cross the Atlantic try to bring her back. A flashback timeline reveals the rituals that previously shaped her world, including an opulent, tradition-heavy marriage.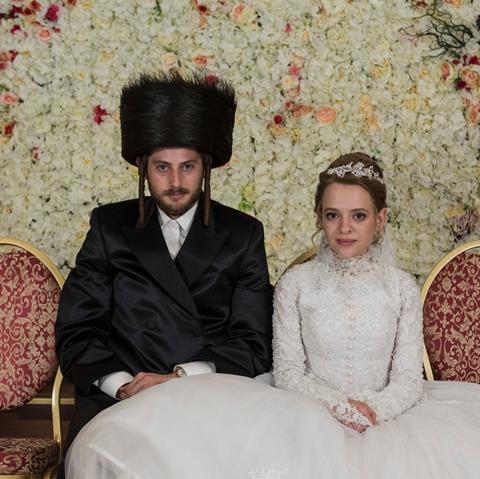 The show debuted on March 26, a time when countries worldwide were going into lockdown; it has been one of the viral successes of the period, alongside fellow Netflix series Tiger King and BBC/Hulu's Normal People.
"A lot of people wrote to me [to say] that they're going through a lot of trauma – they were thankful because the show made them deal with it and do something with it," she says. "I had never thought about Unorthodox in this aspect. If it can give people the courage to stand up and make a change, then I'm really the luckiest woman on earth to be a part of it."
The show's success has rocketed Haas to global attention. "I always believed in the show, but I did not expect that," she says. "People from all over the world: Jewish and religious or non-religious, people from Iran, Argentina, the UK, the US. I can't take it for granted."
However, where such acclaim would typically bring premieres, parties and a packed calendar, instead she has been locked down in Tel Aviv in her native Israel since March. "It's bizarre – we always want to feel like we're controlling our lives, and really, it's questioning that," she notes.
Israel went into lockdown on March 19, but with a low number of cases and deaths compared to many western countries, has been reopening in stages since late April.
"I can't wait for this pandemic to be over for so many reasons; to be able to fly, to be able to see the people that I work with. We really became this 'mischpachah' [a Yiddish term for family]. We talk and write a lot, but it's not the same as to see each other face-to-face – or to hug each other, God forbid!"
In the absence of a physical get-together, the Unorthodox team did a Zoom party in late April, which she describes as "the biggest Zoom I've ever been to". Haas has, though, had one cast member nearby: Amit Rahav, who shares several intense scenes with her as Esty's husband Yanky, lives across the street.
"If I go on my balcony and scream his name very, very loudly, he might hear me," she jokes. "We're very good friends. We've met from two metres, socially distanced."
Pedigree
Haas may be new to the Netflix audience, but she has been working in Israel and abroad for five years. Her breakthrough role in Tali Shalom-Ezer's 2014 abuse drama Princess premiered at Jerusalem Film Festival and went on to play at Sundance and Karlovy Vary.
Subsequent credits have included The Zookeeper's Wife with Jessica Chastain; Foxtrot, Israel's submission for the 2018 international feature Oscar; and 2018's Mary Magdalene with Rooney Mara and Joaquin Phoenix.
Describing herself as "secular but with Jewish ancestry", she speaks Hebrew but had to learn the (less common) Yiddish spoken by the Satmars for Unorthodox. "My connection to my Jewish roots – the empathy I have with Orthodox or religious communities that I saw, that I talked to – certainly helped the feeling for Esty and connecting with her," she says.
In adapting Deborah Feldman's memoir Unorthodox: The Scandalous Rejection Of My Hasidic Roots, Haas says writer and creator Anna Winger and co-writer Alexa Karolinski aimed to cast Jewish actors as the Jewish characters.
She understands why, but equally emphasises the value of separation in performing. "It never has to be, right? It's part of acting to examine the difference from yourself," Haas offers. "I don't think it's crucial but it's definitely helpful."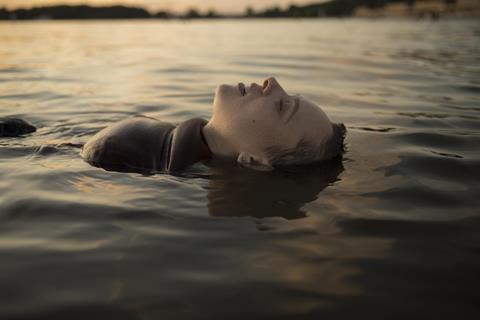 Haas devoted two months prior to the shoot to learning the language, taking piano and singing lessons, and exploring her heritage. In return, she got to express her skills in several memorable scenes, including a symbolic head-shaving and bathing in the lake at Wannsee, where senior Nazis had planned the Final Solution in 1942.
Top of the list for Haas was a climactic audition at the conservatory, where, having had her skills as a pianist disparaged, an independent Esty instead sings a Hebrew song typically reserved for marriage.
"This show is about a woman finding her voice, and in that scene she's literally finding it," she says. "For me, it's not a story about whether God exists or not, but about Esty finding her own god."
Haas performed the songs in Unorthodox live; while she has no plans for a debut album, singing is "definitely" in her future. Last month she signed with CAA in the US. The turbulent travel situation makes concrete plans difficult, but she's open to going where the work is, even if that requires an extended stay.
"I'm looking forward to coming to the States again," she says. "I definitely see myself being there for a while – maybe relocating, who knows? But at the same time, it doesn't have to be a move for good. I'm just waiting to see how things are rolling."
Even with the travel restrictions, opportunities are appearing, though Haas remains tight-lipped on the specifics. She has signed on for another run of Shtisel, a series with similarities to Unorthodox which follows the lives and relationships in a Haredi Jewish family. Haas plays Ruchami Weiss, the daughter of an ultra-Orthodox couple. The first two series played in Israel in 2013 and 2015, before Netflix picked them up in 2018 and is backing a third into production this year.
She also recently received the best actress trophy from the online 2020 Tribeca Film Festival, for her lead role in Ruthy Pribar's Asia as a teenager struck down by a degenerative disease who must learn to rely on her young mother.
Beyond that, Haas wants the devil to be in the detail. "I'm kind of a nerd – I really love doing research, learning new stuff and new cultures," she says. "I'm always drawn to drama. I believe it will stay like that but I'm also open to different genres."
Given the first half of 2020, flexibility seems the smart choice. "These few months really taught us that you can plan anything you want," says Haas. "But life has its own plans."