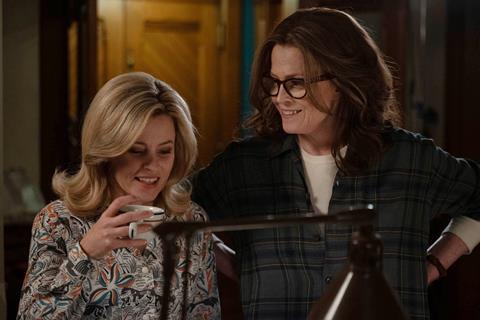 Sandra Lipski, founder and director of Evolution Mallorca International Film Festival (EMIFF), running this year from October 26 to November 1, is using her platform to elevate the role of women in the film industry.
"As a woman who leads a festival, I want to champion female filmmakers and women in the industry," explains Los Angeles-based, Berlin-born, Mallorca-raised Lipski.
The 11th edition of the festival will host a panel featuring female film and TV executives who will share their stories and inspire women coming into the industry. Contributors will include Teresa Fernandez-Valdés, Spanish producer, writer and co-founder of Spain's Bambu Productions, whose credits include the series Grand Hotel.
Also participating will be Los Angeles-based indie film producer and actress Lee Broda, vice president of LB Entertainment, whose credits include Call Jane. Directed by Phyllis Nagy, Call Jane makes its Spanish premiere at EMIFF. Elizabeth Banks, Sigourney Weaver and Chris Messina star in the 1960s-set drama about a woman seeking an abortion and the underground clinic she turns to for help. It screened at Sundance and Berlin earlier this year.
The panel will be held in partnership with UK podcast and women-in-film advocate Girls On Film, whose production team will be in Mallorca to record upcoming content.
Fittingly, the festival is also honouring Danish filmmaker Lone Scherfig and Spanish actress Laia Costa with the Evolution Vision and Evolution New Talent awards respectively, while Nastassja Kinski will receive the inaugural Mallorca Film Award by the Mallorca Film Commission at the opening night ceremony.
Film programme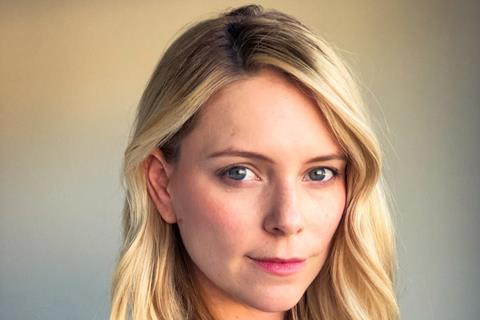 EMIFF, with its tagline 'Bridging cultures, bridging people', features an international section of six features. In addition to Call Jane, Ruben Ostlund'sTriangle Of Sadness will open the festival and the Swedish director will be on the island to introduce his Palme d'Or winner. Also being showcased are Pilar Palomero's San Sebastian premiere La Maternal, UK director Tim Lewiston'sThere's Always Hope, starring Colm Meaney, and Marie Kreutzer's Oscar hopeful Corsage from Austria.
The festival has also added a debut feature section for 2022. The six titles include Seth McTigue's US thriller Take The Night, Xue Ma's Japanese surf town drama Labyrinth, Laura Lehmus' German family drama Sweet Disaster, and In Her Name from US filmmaker Sarah Carter, which won the audience award at this year's Tribeca Festival. Filip Gieldon's Polish music drama Magdalena and Alisa Kolosova's German drama Charly are also in the debut film line-up.
The Made In Baleares selection includes the features Ghost Island by Germany's Roman Toulany, which shot in Mallorca, and André Szardenings' Ibiza-shot Bulldog, a Germany-UK-Spain collaboration, as well as various short films.
The island's Teatro Principal will host opening night and the 1,800-seat capacity Palma convention centre will fill for the closing-night film, the Spanish premiere of Paula Ortiz's Across The River And Into The Trees, starring Liev Schreiber and Matilda de Angelis. "I am very excited to close out the festival with another female filmmaker," says Lipski. "She's Spanish and will be here to present the film. It shows our festival is on the rise. We got this one and I'm very proud of it."
In all, the festival will take place across 10 venues in Palma.
The Tribe, a 2014 crime drama written and directed by Ukraine's Myroslav Slaboshpytskiy, will have a spotlight screening, with the proceeds from ticket sales going to Mallorca-based charity Amar Ucraina for Ukrainian refugees. It was shot entirely in Ukrainian sign language. "The movie doesn't come with sub­titles, but you understand everything. That, for me, is just genius filmmaking. It's a gem," says Lipski.
Industry offerings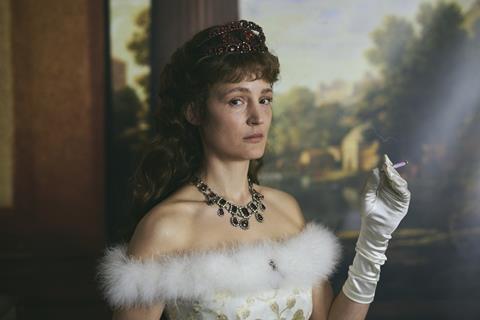 Under the festival's industry events umbrella The Producers Club, a Cinematography Focus will include a conversation with DoP Ed Lachman, an Oscar nominee for Todd Haynes' Carol and Far From Heaven. Lachman will pick up EMIFF's inaugural Cinematography Icon award and Carol will screen.
Lipski was inspired to introduce a focus on cinematography after a discussion with her husband, the DoP and producer Rainer Lipski (Take The Night, Sleepwalker).
"Festival people talk about actors and they talk about directors, but imagine if you didn't have the camera. You wouldn't have a movie," Lipski says. "We're coming out of our 10th year and starting this new decade, so we wanted to do something not only for directors or actors, but also for others behind the lens."
Lipski has brought on board partners British Cinematographer and Camera & Light magazines to collaborate on the new sidebar. Larry Sher, the DoP whose credits include Joker, is lined up for a virtual Q&A about Todd Phillips' film. It will be held in collaboration with ShotDeck, a searchable collection of high-definition film images, created by Sher.
Mallorca Film Commission continues to be a key partner for EMIFF, offering all visiting filmmakers and industry professionals the Mallorca Go! tour of the island, showcasing its ideal shooting infrastructure, locations and production facilities such as MN Studios.
"Cinema is alive and well in Mallorca," said Lipski. "We're bringing together industry and talent on this beautiful island on an even greater level to celebrate filmmaking in all its forms."

The Evolution Mallorca International Film Festival is an annual film festival held in Palma de Mallorca, Spain.
View full Profile