One Cool Film Production is striving to keep Hong Kong's proud cinema tradition alive and flourishing.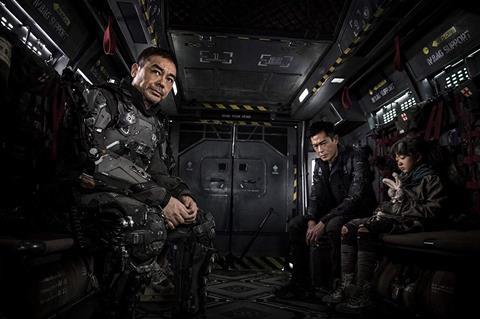 One Cool Film Production is no longer the new kid on the block, but the still-youthful outfit has flexed its muscles to become one of the most dynamic and progressive Hong Kong-based companies since it launched in 2013.
Of 53 Hong Kong films released locally in 2018, One Cool was behind two of the most successful: Sunny Chan's sports comedy Men On The Dragon, which grossed $2m (hk$15.7m) to become the sixth-biggest local film at the 2018 Hong Kong box office; and Jun Li's LGBTQ drama Tracey, which premiered in Tokyo's Asian Future competition, won the Golden Horse best supporting actor prize for Ben Yuen, the Asian Film Awards best supporting actress for Kara Wai and has nine nominations at the upcoming Hong Kong Film Awards (Dragon received 11).
Local films made on modest budgets by first-time directors, their success was never guaranteed, but they reinforce One Cool's philosophy of supporting domestic films and filmmakers. "To keep Hong Kong cinema alive has always been one of our top priorities," says Jacqueline Liu, One Cool's production director and a producer on both titles. "Hong Kong has no shortage of talented new directors and local stories, but its market size is a drawback. Although funding has been made easier with the support of Hong Kong's Film Development Fund and the First Feature Film Initiative, quality productions require a certain budget and filmmaking is expensive in Hong Kong, which makes it harder to recoup."
Targeting Southeast Asia
While most Hong Kong film companies have come to rely on the vast China market, One Cool is casting the net wider in search of potential audiences. "We aim to work with Southeast Asia and Taiwan and build a long-term relationship with partners there," says Tang Wai But, managing director of One Cool.
With their sizeable communities of Chinese-speaking audiences, Southeast Asian countries have been a major market for Hong Kong cinema before their own local film industries come to the fore. "With these territories in mind," notes Tang, "we can explore subject matters that may not be suitable for China, like horrors and thrillers, but may work well with them. Such projects may require a different level of budget, but will open up story ideas and create more opportunities."
Tang joined One Cool in 2014, after more than 30 years of working as a production manager including with renowned directors such as Andrew Lau on Young And Dangerous and Infernal Affairs and Alan Mak on Overheard. One Cool is now in pre-production on its first regional project outside China, The Secret Diary Of A Mom-To-Be, a HAF project this year that is set to be a co-production with Vietnam. Directed by Yuk Yee Sum, it follows a career woman who reluctantly gives it all up when she falls pregnant. "The story of this light-hearted comedy will connect closer to the heart of audiences in Southeast Asia rather than China," says Tang.
Continuing its support for new talents, the company has in development Ren Xia's A Life Of Papers, the grand prize winner at 2018 Taipei Golden Horse Film Project Promotion about an 82-year-old woman who collects cardboard to make ends meet, and Wan Chi Man's solo directorial debut On Your Mom, Get Set, Go!. The latter is based on the story of Paralympic Games gold medal winner So Wa Wai, with Sandra Ng starring and producing.
Like the upbeat Men On The Dragon, these new local projects are filled with positive energy, which is another key focus for One Cool. "We can easily draw many topics from social issues but, in present-day Hong Kong, we would like to produce something more uplifting that will give our local audiences a sense of hope," says Tang.
He also reveals One Cool is looking further afield to Europe and North America for remake and co-financing opportunities and even hosting location filming of foreign productions in Hong Kong. The company offers a wide range of integrated services, from production and distribution to post-production, visual effects, sound and artist management, giving it a leading edge in Hong Kong and the region.
Among its large-scale co-productions, two tentpoles are scheduled for 2020: the $55m effects-laden sci-fi film Warriors Of Future, and the $38m Back To The Past, both starring Louis Koo. The Hong Kong superstar is a familiar face on screen, but he is also the man behind the six-year-old company. His new role as an industry executive is an open secret although he has yet to acknowledge it publicly.