Premiering today in Panorama, Danish drama Wildland is about a family of small-time criminals headed up by a fierce matriarch. Screen talks to director Jeanette Nordahl and writer Ingeborg Topsoe about elevating the mafia genre.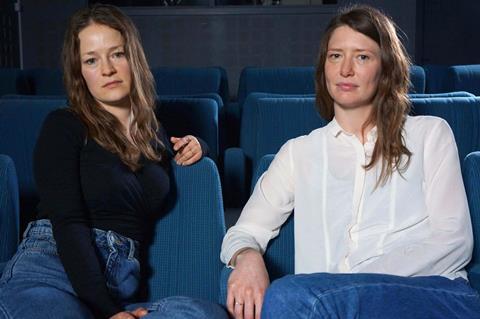 Sidse Babett Knudsen ruled as Denmark's prime minister in TV hit Borgen. Now she takes 'bossing it' to another level in Wildland, Jeanette Nordahl's feature directing debut. Knudsen plays Bodil, a loving and protective mother who serves as the fierce matriarch of a family of low-level criminals living in small-town Denmark.
"Sidse has a great understanding of storytelling and we used her genuine warmth to make Bodil more complex," says Nordahl. "The more loving we made her character, the more ruthless Bodil became."
Wildland — best described as a female-driven drama with genre elements — world premieres today as part of the Panorama section; Snowglobe produces and Bac Films handles sales.
Nordahl and writer Ingeborg Topsoe were introduced several years ago by a mutual friend and the pair previously collaborated on 2015 short Nylon. For their first feature together they used the backdrop of a low-level mafia environment to explore complex family dynamics under a matriarch. "The mafia genre seems like such a classic male-dominated genre, but maybe that era is ending now, it feels like it's changing," says Nordahl. "We can stop putting female characters on a pedestal and make them more human."
Bodil is not the only female at the heart of the story. The audience enters this world via her 17-year-old niece Ida (newcomer Sandra Guldberg Kampp), whose mother dies, leading her to move in with Bodil and her sons (Joachim Fjelstrup, Elliott Crosset Hove and Besir Zeciri). Ida observes their strong mother-son bonds, but also has her eyes opened to their criminal way of life involving debt collecting and drugs.
Nordahl is a fan of mafia classics such as The Godfather, but that is not what she is aiming for with Wildland. "When you say the word 'mafia', people have a lot of associations and expect clear-cut violence. And this film is very different." Topsoe adds: "It's definitely not a gangster film."
The pair interviewed criminal detectives to learn about how such low-level criminals would operate in a provincial Danish town. "They are their own clan, it's not a huge organised crime operation," Nordahl explains of Bodil's family.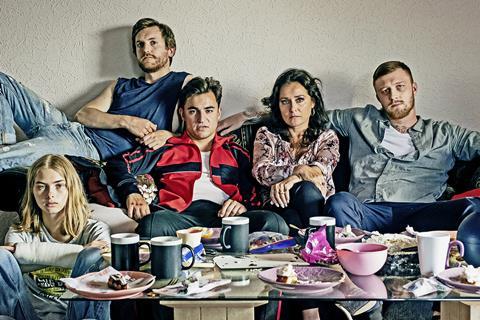 The duo wanted to explore themes such as "community, and what you're willing to sacrifice and how things pass on in a family", says Topsoe.
Nordahl pays tribute to her cast for their collaborative spirit — from Kampp up the chain to Knudsen. "It's an ensemble piece and creating a family takes a lot of generosity from the actors. It's not just finding your own character, it's knowing when to step up and when to back down, when to give space and when to take it."
Finding Kampp was an important step. "Ida is a very difficult character to play, she's so quiet and so observant. So we needed someone who could transcend that, and that was Sandra," says the director.
A strong duo
Nordahl graduated from Denmark's Super16 film school (the indie alternative to the National Film School of Denmark) in 2012 and went on to work as an assistant director on films such as The Keeper Of Lost Causes and TV shows including Borgen, where she met Knudsen. Topsoe, who wrote Milad Alami's The Charmer and an episode of Amazon Studios' Hanna, studied philosophy and creative writing at UCLA and then earned a screenwriting MA at the UK's National Film and Television School.
The pair started Wildland in 2016, and took part in 2017's TorinoFilmLab while developing the script. The film was soon backed by the Danish Film Institute, alongside broadcaster DR and the FilmFyn regional fund. It shot for six weeks in rural Denmark in 2018, and surprisingly sunny weather was used to intensify the drama on screen.
"Everything was so beautiful and sunny. It was wonderful to create this family as a contrast to that," says Nordahl, who felt confident running her first feature set with her experience as an assistant director. "I have been on a set every day for three years — I feel very comfortable there."
The two women plan to work together again, on another drama about "the pressure of the group on the individual but in a much more hardcore setting", says Topsoe. Nordahl adds: "Like with Wildland, I think it's important for both of us to be brave from the very beginning and take risks."