Dir. Andrea Arnold. UK. 2009. 124 mins.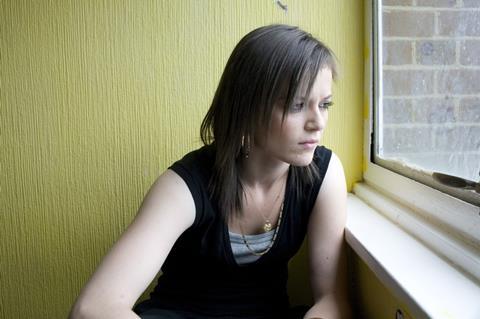 Andrea Arnold confidently navigates the pitfalls of the 'difficult' second feature with Fish Tank, which confirms her status as a torchbearer for the social realist traditions of Ken Loach and the Dardenne brothers. The heartbreaking tale of a teenage misfit has a grim inevitability to the plotting which is offset by Arnold's talent for multi-layered characters and naturalistic dialogue and her eye for finding the poetic moments in even the bleakest of lives. Critical support should be strong for Fish Tank although positive reviews and festival prizes could not generate a significant commercial life for Arnold's debut Red Road. Her second slice-of-realism could prove a hard sell to global audiences.
The film is certainly over long but compensations come in the ways that characters are allowed to reveal the virtues and flaws that make for fully-rounded individuals
The opening sequences of Fish Tank will appear so familiar to viewers of British social realist drama that they risk feeling calculated and patronising. Life on a housing estate is a litany of foul-mouthed outbursts and stroppy encounters where every conversation is a confrontation. Mia (Katie Jarvis) is 15 going on 35. The eldest daughter of a single mother, she appears to be at war with the world, lashing out at all comers with verbal and physical abuse. She seems to come from a long line of feisty rebels that stretches from Carol White in Ken Loach's Cathy Come Home (1966) to Emily Lloyd in Wish You Were Here (1987). She is a difficult youngster to like but the success of Fish Tank lies in Arnold's ability to make us sympathise with a character that we initially resist.
We are allowed glimpses of a different Mia in her aspirations to become a dancer as she practises her moves in a deserted flat and dares to enter an audition tape for a local talent search. The fact that she yearns for something more than her current circumstances is the start of viewing her as human. We see a very different Mia when she meets her mother's new boyfriend. Security guard Connor (Michael Fassbender) is sexy and soft-hearted. He takes an interest in Mia and her little sister Tyler. He is funny and flirtatious, generous with his money and his time. A wary Mia can't help but blossom under his gaze. It is only a matter of time before Connor and Mia act on the gleam that sparkles invitingly in their eyes.
Fish Tank may seem to tell an age-old tale of fatal attraction and blighted lives but Arnold still manages to wrong foot the viewer as events assume the air of Greek tragedy before stepping back from the brink of true disaster. The film is certainly over long but compensations come in the ways that characters are allowed to reveal the virtues and flaws that make for fully-rounded individuals who draw us in to their plight.
Maintaining a style established with Red Road, Arnold favours handheld camerawork that stresses the cramped spaces of Mia's daily life and the way in which she is trapped. It is entirely significant that she makes strenuous efforts to liberate a sickly horse that is kept chained and padlocked by local travellers.
A running time in excess of two hours also means that Arnold has room to breathe and find the visual touches and quirky observations that lend a more soulful air to an initially abrasive story. The quiet tinkle of a seashell wind chime, a flock of birds taking sudden flight or the day trip in which Connor offers a piggy-back to an injured Mia all contribute a more plaintive air to the texture of the film.
Fish Tank also underlines Arnold's ability to secure the best from her actors. After last year's Cannes triumph of Hunger, Michael Fassbender has become a prolific and versatile presence in British film and television (Eden Lake, The Devil's Whore etc). His charisma is essential to the appeal of Connor and makes him an imminently likeable and plausible figure even as his actions should attract our censure. Following in the wake of Kate Dickie's extraordinary performance in Red Road, newcomer Katie Jarvis is every bit as impressive as Mia, finding the vulnerability of the teenager without recourse to sentimentality or surrendering any of her anger or sarcasm. It is a performance that should win her a lot of attention and add profile to a film that will have to fight for its audience.
Production companies
Kasander
BBC Films
UKFC
Limelight
International sales
ContentFilm International
(44) 20 7851 6500
Producers
Kees Kasander
Nick Laws
Screenplay
Andrea Arnold
Cinematography
Robbie Ryan
Production design
Helen Scott
Editor
Nicolas Chaudeurge
Main cast
Katie Jarvis
Michael Fassbender
Kierston Wareing
Rebecca Griffiths
Harry Treadaway
Sydney Mary Nash