Dir: Tom Harper. UK. 2009. 92 minutes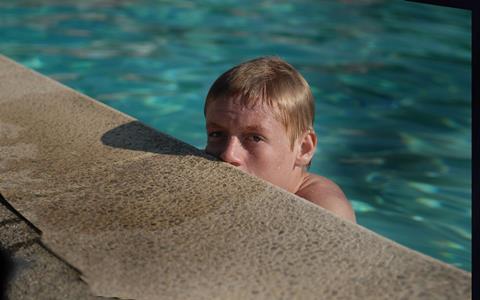 The original Baden-Powell The Scouting Book For Boys extols the jolly campfire virtues of running, jumping, hidden dens, stalking, detection and concealment. Tom Harper's directorial debut of the same name takes all of the above and subverts them with a series of shocking jolts in this grim tale of unarticulated and unrequited love.
Here, a humdrum, bittersweet coming-of-ager is twisted out of all recognition as the narrative takes a sudden turn into darker new territory. And while the getting there takes some effort on the part of the viewer, this is, nevertheless, a promising first feature.
Though Harper has previously directed a mere two shorts, there are enough worthy CVs involved here to create a lively media buzz, especially ahead of the film's London Film Festival outing in October. Screenplay is by writer Jack Thorne, known for TV dramas Skins and Shameless, and cinematographer Robbie Ryan, most recently of Fish Tank, brings his sinuous camerawork to bear on the cheerless Norfolk caravan park where much of the action is set.
Finally, teen male lead Thomas Turgoose has won kudos for his turns in Shane Meadows' This Is England and Somerstown. Boys… should appeal to fans of British indigenous social drama (in short, of all the above-named features), both domestically and worldwide, though US audiences might be challenged by the accents.
Despite living all year round in a woebegone caravan park on the Norfolk coast, inseparable young teenagers David (Turgoose) and Emily (Holly Grainger) spend hazy summer days gamboling through fields of ripe wheat, chasing sheep, jumping from one caravan roof to another and indulging in japes and pranks. Oblivious to sexual frisson, the happy-go-lucky youngsters are framed in expansive long shots, sometimes silhouetted against the evening sun, while scenes of carefree frolicking in the pool are saturated like old Polaroid holiday snaps.
It's a shock to them both when the decision is made to send Emily away to live with her father, and there's even greater consternation among the close-knit park community when she mysteriously disappears.
A stab is made at exploring contemporary media and public hysteria over missing children but this is more parody than probe, and the policeman charged with investigation is pure pastiche. There are a number of similar cartoonish grotesques – Emily's Amy Winehouse-style bottle-swilling mother, for instance - and as the narrative mood suddenly shifts and darkens, these lampoons seem appallingly out of place.
From here on, it's up to Turgoose, playing a bit of a dullard, and chirpy Grainger to drive the action along. Both turn in cogent performances of teenagers unable to articulate their feelings or emerging sexual urges and who are thus compelled to resort to desperate, ugly measures. And screenwriter Thorne does a realistic job at capturing the reticent mutter of inarticulate teens.
But inarticulate dialogue, however authentic, is ill equipped to produce anticipation among viewers. David and Emily's actions in the film's second half all too often seem vaguely unmotivated, their previous dialogues having offered few cues to guide the viewer's narrative expectations towards the dramatic final acts by the sea. Walloping us like an unexpected squall, it's a turn of events that, when it comes, feels frankly like a sleight of hand.
To sign up for Screen's weekly Reviews Newsletter with all the week's new releases, international openings and full festival reviews delivered free to your mailbox every Friday, please click HERE
Production companies
Celador
Film4
Screen East
International Sales
Pathé Pictures International
+44 (0)20 7462 4427
Producers:
Ivana Mackinnon
Christian Colson
Screenplay
Jack Thorne
Cinematography
Robbie Ryan
Editor
Mark Eckersley
Production Design
Paul Cripps
Sound
Simon Farmer
Main Cast
Thomas Turgoose
Holly Grainger
Rafe Spall