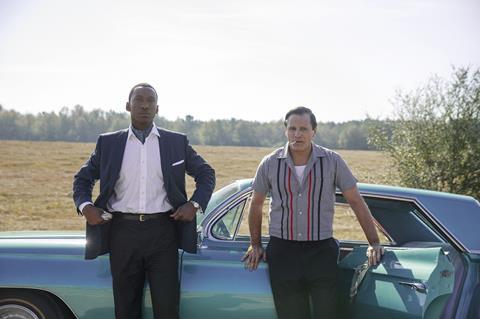 The Hollywood Foreign Press Association (HFPA) has announced its winners of the Golden Globes 2019 and now all eyes turn to the big one – the Academy Awards on February 24.
The Academy and HFPA are very different beasts, comprising more than 7,200 voters and 90 members, respectively. That makes it tricky to extract whether or not a Globe win might influence an Academy nomination, as do the facts that the voting bodies have different sensibilities, and the HFPA splits its film and lead actor categories into dramatic and comedy or musical strands, whereas the Academy does not make that distinction.
Broadly speaking the HFPA loves a musical and clearly felt Bohemian Rhapsody deserved major honours. While the best dramatic film award was a shock – even veteran British producer Graham King looked somewhat taken aback as he launched into his acceptance speech – the win for Rami Malek in the lead actor category was not.
Malek has looked a good bet to earn an Oscar nomination ever since critics fell in love with his Freddie Mercury portrayal late last year. In a relatively weak year for men, Sunday's win and the noise surrounding it has upped his stock and he must be viewed as a strong contender to win the Oscar.
Academy nominations voting opens on Monday (7) and closes on January 14 and in that time voters are likely to nominate Vice star Christian Bale, who won the comedy or musical actor Globe for playing former US vice president Dick Cheney. A Star Is Born lead Bradley Cooper, nominated for a Globe, will almost certainly be there too, as will Green Book's Viggo Mortensen, and Ethan Hawke for First Reformed.
Turning to the best picture contest, Bohemian Rhapsody is highly likely to be among the nominees come January 22. It has grossed close to $750m worldwide and, in the Academy's ongoing quest for relevance, voters will respond to its commercial clout, hip star, and storyline about a gay icon.
Rhapsody's chances of winning, however, are considerably lower than those of Malek. Academy voters know their own taste, even though by this stage in the season, a Globes win carries a lot of clout – the industry will be talking about little else this week as Academy voters prepare to cast their ballots. Vice started the night on six nods and only won one for Bale, yet it has fans among the Academy – particularly US members – and should make the cut.
A Star Is Born remains a strong contender with ROMA, The Favourite and Green Book, the winner of the best comedy or musical on Sunday whose stock is rising. Films seldom win the best picture Oscar when the director misses out on a nod, although it has happened before, most notably on Argo in 2013. However even if Farrelly fails to earn a directing nod, Green Book seems to have enough feelgood quality, superior acting, and a right-on message of tolerance to strike a chord with voters.
ROMA is on a roll and continues to tear through awards season, adding foreign language and director honours on Sunday. It was ineligible for the HFPA's main picture categories because it is not principally in English. Academy voters might have different ideas. It is on their foreign language shortlist and could make it on to the list of best picture nominees.
The lead actress contest is an intriguing one and it can be argued the contenders as a group have done superior work to the men. Olivia Colman's Globes win for The Favourite makes her arguably the lead contender for the Oscar now. She was always a frontrunner and will very likely be joined by the star of The Wife, Glenn Close, whose strong performance in an otherwise patchy film regarded by many insiders as dull has boosted her credentials. Close's elegant and gracious speech may swing a few sentimental Academy voters this week, too. Melissa McCarthy missed out on the Globe but she has impressed Oscar voters and is the real revelation of the season, more so than Lady Gaga from A Star Is Born, who nonetheless is a frontrunner.
The shut-out for Mary Poppins Returns may not affect the Academy's choices, however should Emily Blunt miss out on a nod on January 22 for the family film or A Quiet Place, it would open a door for ROMA newcomer star Yalitza Aparicio, Viola Davis for Widows, or maybe even Toni Collette for Hereditary.