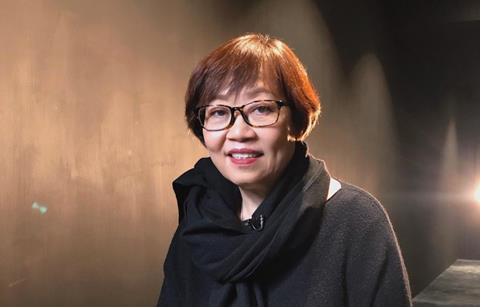 Opening a cinema in the middle of a pandemic may seem counter-intuitive, but for Winnie Tsang, founder of Hong Kong distributor and production company Golden Scene, it is the culmination of a long-held dream.
Golden Scene Cinema – a four-screen, 283-seat site in the Kennedy Town district – opened its doors when local theatres were finally allowed to reopen, following the fourth wave of Covid-19 infections, on February 18. The initial roster included Disney animation Soul, Taiwanese comedy drama My Missing Valentine and Hong Kong movies The Way We Keep Dancing, which Golden Scene also produced, and Shock Wave 2.
Although the cinema is independent in nature, it's not strictly arthouse, as it will show a mixture of Hong Kong, other Asian, foreign independent and US studio films. "We just want to show all kinds of good films, no matter whether it's a blockbuster or arthouse or limited release," says Tsang. "But if we have a blockbuster on hand, we're not going to show it in all the houses. We want everyone who comes here to find something they want to see."
However, there will definitely be a focus on Hong Kong movies, which have struggled for many years in a theatrical market that is buffeted by the dual forces of Hollywood domination and soaring rents. In 2019, before Covid hit, Hong Kong films only had a 13% share of the territory's box office and no local productions made the top ten. "Usually the screening period for Hong Kong films is very short and there's no chance for them to grow through word-of mouth," says Tsang. "We want to prolong the screening period in our cinema, and as our houses are small, it's easier to give them a longer run."
In addition to new releases, there will also be retrospectives of Hong Kong filmmakers such as Ann Hui and Stanley Kwan, along with seasons in partnership with local organisations, such as the Hong Kong Film Critics Society Awards. And the focus on Hong Kong culture will be reflected in other ways. Although cinemas can't currently sell concessions, the plan is to serve traditional Hong Kong snacks like dim sum and locally-brewed beer.
It's still early days, but Tsang says attendance so far has been promising: "As soon as things started reopening here, you could see that people just wanted to be back in cinemas and restaurants; especially as they still can't go to karaoke and bars."
Location location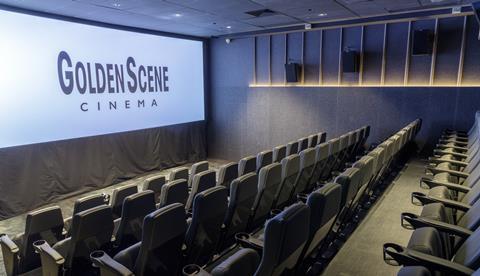 Tsang explains she has been planning to open a local cinema for several years, and had the support of her major shareholders, but struggled to find a suitable site. Kennedy Town, at the far western end of Hong Kong Island, made sense as it's a gentrified area, due to the recent extension of the MTR train line, and is now home to a proliferation of hip restaurants, bars and coffee shops.
"There used to be three cinemas in this area, but the last one was knocked down 20 years ago already," says Tsang. "There's a lot of young professionals and expats living in the area, and it's close to Hong Kong University, so there's also a lot of students." She says she was also fortunate to find a sympathetic property developer, UK-based Grosvenor Group, who shared her vision despite the fact she hadn't operated a cinema before.
Tsang is best known as one of Hong Kong's leading independent distributors, handling a mixture of prestige, mainstream and quirky independent titles from all over the world. She started her career with Hong Kong studio Golden Harvest (now Orange Sky Golden Harvest), where she worked in both sales and local distribution, before branching out with her own banner, Golden Scene, in 1998. In the company's early days, it picked up films like The Ring and In The Realm Of The Senses, entering extreme territory where other buyers feared to tread, although these days she steers clear of horror due to her Christian beliefs.
More recently, she has also stepped into production and international sales of Hong Kong independent films, working with her nephew Felix Tsang, who is Golden Scene's sales and acquisitions manager. Last year, Golden Scene productions The Grand Grandmaster and Beyond The Dream were the highest-grossing local films in Hong Kong, while two local films the company distributed, My Prince Edward and Suk Suk, also made the Hong Kong film top ten.
Tsang says she has continued buying international films during the pandemic – recent acquisitions include Oscar hopefuls Minari and Another Round, and Kiyoshi Kurosawa's Venice winner Wife Of A Spy – but she has been much more cautious during this period. "With all the festivals going virtual, there's not been as much news coverage or publicity, so it's not as easy to create awareness as before." She adds that, due to the repeated closure of Hong Kong's cinemas, most distributors still have unreleased films on hand, but are also releasing new titles to tempt audiences back.
It's been a brutal year for everyone. Hong Kong was also recently hit with the sad news that one of its oldest exhibitors, UA Cinemas, has shut up shop due to the "devastating pressure" of the Covid-19 pandemic. But there's a feeling now that the city is finally entering a period of recovery. Although Hong Kong has had four separate Covid outbreaks, none have been as severe as those in the US and Europe, and the city's vaccination programme is now being rolled out.
Tsang also says that, after a few weeks of Golden Scene Cinema being open, she's been heartened by the response of Hong Kong cinema-goers. "We've even had people coming in from the New Territories to support us. There's a minibus from Mongkok that takes 20 minutes to Kennedy Town through the Western tunnel." As local festivals and screening programmes have consistently proved, Hong Kong has an engaged and curious audience, which is also happy to support homegrown movies given half the chance.