The festival's TV section has been rebranded as Haifa TV Series Meetings (Oct 20) this year.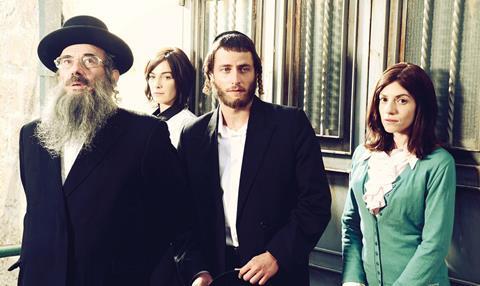 The rise of high-end TV dramas has prompted film festivals across the globe to take a closer look at what is happening on the small screen, and Haifa is no exception. The festival launched its TV strand three years ago with an exploration of the complex relationship between cinema and TV called 'Enemies, A Love Story'.
That inaugural edition featured a masterclass by Danish director Charlotte Sieling, whose credits include The Killing, The Bridge and Borgen, and a panel on Israeli TV drama with local creators Hagai Levi (In Treatment, The Affair) and Keren Margalit (Yellow Peppers).
"TV has become so sophisticated, both visually and in terms of the story-telling and characters. It can be film-making at its best," says Haifa industry events director Ruth Lev Ari, who oversees the sidebar.
Rebranded as Haifa TV Series Meetings, the third edition (October 20) will host a master-class by Italian director Francesca Comencini, co-director of hit Naples-set crime series Gomorrah, as well as a preview screening of the highly anticipated US series This Is Us, ahead of its Israeli broadcast on local pay-TV channel YES.
Family values
After focusing on action series and the portrayal of Israeli men on the small screen in 2015, this year's strand will put the spotlight on popular Israeli family-themed shows. Taking part in a panel moderated by TV journalist Ruta Kupfer will be the creators of Shtisel, about an ultra-Orthodox Jewish family living in Jerusalem; Mother's Day, starring popular actress Keren Mor as a mother juggling work, family and a lover; and La Familia, about a chaotic family in collective therapy.
"We will look at how we portray our family stories to audiences at home as well as the scope for these stories to travel internationally," explains Lev Ari.
Shtisel producer Dikla Barkai reveals how difficult it was to get the show green-lit. "People's eyes would glaze over when I first started pitching the series. They couldn't see how the story of an Orthodox family could interest audiences," says Barkai, who eventually secured the backing of YES.
Having slowly won over viewers in the first season, Shtisel is now one of Israel's best-loved shows and was recently acquired by Friends co-creator Marta Kauffman for an English-language remake set in New York for Amazon Prime. A third Israeli series is currently in development for 2017. "Although the lifestyle of an ultra-Orthodox family may seem very different, the underlying themes of family, parenting, fears and passions are universal," says Barkai of the series' appeal.
Acclaimed Israeli TV writer Levi says universality is the key ingredient for a show to work at home and abroad. "It's hard to generalise but in the case of In Treatment (BeTipul), what helped was that it was a well-defined format and that theme of therapy is universal," he says of the series, which revolves around a psychologist's weekly sessions with his patients.
The show, which first aired in Israel in 2005, has since been remade for a dozen territories, including the US, where it aired on HBO with Gabriel Byrne in the central role. Its success put Israel on the map as a source of original drama; series heading abroad in its wake include Prisoners Of War (Hatufim), which inspired Homeland, and autism drama Yellow Peppers, which became BBC series The A Word.
Lev Ari hopes Haifa's TV platform will eventually play a role in Israel's burgeoning TV drama scene and extend its reach abroad. "Our aim is to expand the television platform in the future to provide both a lively discourse and a creative platform for local creators and producers," she says.
An actor's view
German actor Sebastian Koch, who will attend Haifa with Fog In August, in which he plays a Nazi physician, kicked off his career in television before moving into cinema. Today, he is much in demand for roles in TV and film, and will arrive in Haifa from the set of Homeland series six.
"Movies to me are still incredibly powerful. You don't have to say it all," says Koch. "The beauty of television is that the story can develop over a long time. Characters have more room."
Koch admits, however, he is not a fan of long-running shows. "I like the story to have a beginning and an end. This is no longer the case in the modern business of producing a series."