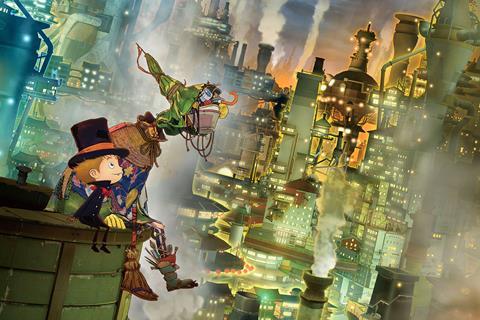 In Poupelle Of Chimney Town, Japanese director Hirota Yusuke explores environmental issues through animation that has already earned comparisons with the masterpieces of Hayao Miyazaki.
The feature, in which a youngster turns to a garbage monster in the hope of seeing the stars beyond a sky of perpetual smog, has been chosen as the closing film of International Film Festival's summer event (June 2-6).
Screening in the festival's Harbour section, it marks the directorial debut of Yusuke, who previously worked as a CG and digital animator on titles such as Shin Godzilla and Batman: Gotham Knight.
Based on a children's book by Nishino Akihiro - one of Japan's most famous comedians who also wrote the screenplay and produced the film – the film is produced by Tokyo-based Studio 4°C and grossed more than $21m at the Japanese box office following its release on December 25.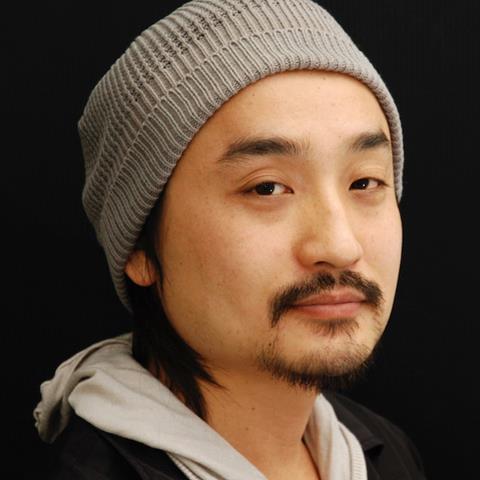 When did you first come across the book of Poupelle of Chimney Town?
Over four years ago. Soon after it was published, I spotted it in a bookstore. The intensely detailed illustration on the cover immediately stood out to me.
Whose idea was it to make the film version?
The idea to make the film came from the creator of the picture book, Mr. Akihiro Nishino. I heard that his goal was always to make the film, with the book being the first step. To be precise, the film is not an adaptation of the book and we designed the characters and world of the film from scratch rather than creating them based on the book.
How did you come to work with Studio 4°C?
I was originally a science and engineering student at university but made a big change just before graduation, studying computer graphics for a year. I knocked on Studio 4°C's door, without even bothering to check if they were hiring, and sent in my portfolio. At the interview, they asked: "What you are doing after this?" I started work with them that day.
What has been the response to the film in Japan?
In Japan, animation is widely viewed, not only by children but also by adults. While this film is definitely to be enjoyed by families, I think we succeeded in creating a film that communicates with all generations who want to take on challenges to improve our world.
What was the biggest challenge for you, making the move into directing?
I was confident in the visual development and final image creation, but had a lot of trouble with the storyboarding. Shot layouts were also a challenge and creating the dense backgrounds of Chimney Town using 3D computer imagery was more difficult than expected. We wanted to incorporate the warmth of the original picture book, so ended up adding 2D retouching to all the backgrounds, which made the production even more difficult. However, thanks to the excellent staff, we managed to produce a good result.
How influenced are you by Hayao Miyazaki and Studio Ghibli?
I was greatly influenced by Hayao Miyazaki and the films of Studio Ghibli. It's not that I was consciously trying to copy or refer to them, but I have loved Studio Ghibli films since I was a child. I still watch them. In that sense, they form a part of my way of thinking about animation. Especially since I started working as a director, I feel the greatness of Studio Ghibli and Hayao Miyazaki more and more every time I watch their films.
Who were the animators and storytellers you most admired growing up?
The trigger for me to pursue computer-generated animation was Pixar's Toy Story, and I chose Studio 4°C because I admired the works of Katsuhiro Otomo and Koji Morimoto. When I was a teenager, I was deeply influenced by films like Gundam and Evangelion.
How do you feel about Poupelle Of Chimney Town being selected as the closing film of IFFR's summer event?
I am deeply honoured. On behalf of the production team and cast, I would like to express our sincere gratitude to the International Film Festival Rotterdam for discovering and selecting our film to be screened at this significant and commemorative event. We send our heartfelt wishes for the festival's success on its 50th anniversary.