With her fifth feature as director, Céline Sciamma presents a film about childhood, families and the ghosts of our past. She talks to Screen about the triple Bafta-longlisted Petite Maman.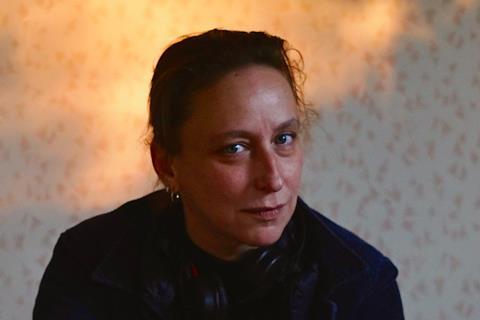 Céline Sciamma first had the idea for Petite Maman while she was writing Portrait Of A Lady On Fire, long before the onset of Covid-19.
But once the pandemic had taken hold of people's lives, the project took on a whole new meaning and urgency for the French writer/director, who describes it as a "rescue mission" that she wanted to present to audiences as quickly as possible.
While the film is not overtly about the pandemic, Sciamma's reasoning is clear: her small, perfectly formed fable "about intergenerational trauma and love" would chime profoundly with many people's Covid experiences.
"I rushed because I felt the film was needed," she says. "It was because there were a lot of goodbyes we won't have said, a lot of kids who have experienced death, a lot of isolation, and we need images that are full of that experience."
A speedy greenlight was one factor in Sciamma and long-term producer Bénédicte Couvreur securing production finance from broadcaster France 3 for the first time. "It was also the first time that I had a film I thought was perfect for public TV — short, for kids as well as adults," she says. "So it was a good opportunity to work with them."
It was certainly a quick turn­around. Sciamma started writing the script in March 2020, during the first lockdown in France, shot it in October that year — during the second lockdown — and premiered it in the Berlinale's Competition section in March 2021. Interiors were built in studios outside Paris, with exteriors shot in Sciamma's hometown of Cergy, some 30km from the capital.
The result almost defies description, not least because it never attempts to explain its magical conceit. After the death of her beloved grandmother, eight-year-old Nelly accompanies her parents into the countryside as they clear out her mother Marion's childhood home. Playing in the surrounding woodland, she meets a girl her own age — who just happens to be Marion, as a child.
While acknowledging her scenario's Back To The Future potential, Sciamma adds, "This is my most personal film. It's the first time I've been working with ghosts. The set is designed from both my grandmothers' houses, so when I was building it, I was building a memory. When my brother came and stood in the house. he was like, 'Oh my god, this is a fantasy house of our childhood.' So it's very intimate and full of my personal questions about my childhood, about my parents, and also a way to talk about our grandmothers."
Sciamma was close to both of hers. One died 10 years ago, when the director was making her second feature Tomboy, the other just as Petite Maman was released. In a case of life quickly imitating art, Sciamma had to empty her grandmother's house.
"I didn't know that I was going to be in the same position as the character," she now reflects, while focusing on the positives of her own experience. "I was very lucky to have a relationship with her when I was an adult; we had important and serious conversations, two adults together. I got to benefit from a relationship with a woman born in 1920. What can I say? It's extraordinary."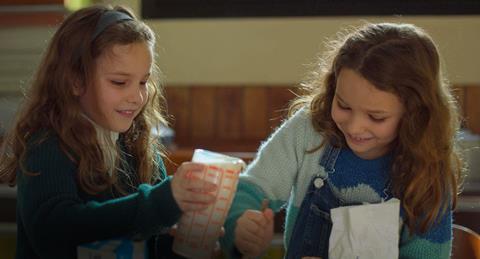 Sciamma wanted to invest her production design with a timelessness, "so that a kid from the 1950s and a kid from 2020 could connect to the film. We were trying to build a common childhood through 50 years of costume design, interiors, accessories and attitudes. It was counter­intuitive, finding this very special language of the film."
Director of photography Claire Mathon was key to this design process, rejoining Sciamma from Portrait Of A Lady On Fire. "She is one of the most important meetings of my life, the only one who is as obsessed with details as me," says the filmmaker. "She's an amazing collaborator, because you think about the whole film with her, all the time. I think our brains work in a very similar way, so we have our own language. I feel sometimes that we could be sisters."
Young stars
Sciamma says that twin sisters Joséphine and Gabrielle Sanz, acting for the first time as Nelly and the young Marion respectively, quickly progressed from a crash course in cinema to become "full collaborators" in tune with the rhythm of the film. But then, Sciamma is no novice when it comes to working with children and young people, who have been present in her films from feature debut Water Lilies, through Tomboy and Girlhood.
In fact, she cites her screenwriter assignment on Claude Barras' 2016 animation My Life As A Courgette, set in a French orphanage, as a turning point in her writing. "It's a big responsibility writing for kids, and through that responsibility I got to experiment with creating cinema as a safe space. Of course, Courgette had wild ideas — the kid kills his mother and is better off without her. It's not that it's saying nothing. But it was creating a safe space for radical feelings. That made me feel good and has made me try other ways of expressing emotion in cinema."
Portrait Of A Lady On Fire extended that process — and rather than be intimidated by that film's impact, Sciamma appears to have been liberated.
"I must say, it changed my life," she says, citing the interest of Hollywood actors to collaborate with her as one notable consequence. "But actually, it took the pressure off. I did Petite Maman so freely, feeling no pressure at all. I'm glad I had the experience of this 'indie blockbuster' being everywhere, and the awards season and the Cannes festival. That was great, but it's done, in a way it will never happen again."
As with Portrait Of A Lady On Fire, Neon will release Petite Maman in the US, likely in the spring. In the meantime, Sciamma has been touched by the success of the film in the UK and Ireland, where it reported the second-highest box office for an arthouse foreign-language film in 2021, after Another Round. Released into UK cinemas in November by Mubi, Petite Maman had reached $396,000 (£290,000) at press time.
"Spain is also good, but the UK has been unique, so far, for Petite Maman," she says. "I'm respectful of the interest in cinema in the UK, and work hard each time for the cinema release there."
At the Oscars, France chose to submit Julia Ducournau's Titane to the international feature category, overlooking Petite Maman — and Titane did not make the Oscar category's shortlist of 15 titles. At the Bafta Film Awards, where films qualify by virtue of cinema release rather than country submission, Petite Maman is currently on three longlists — for film not in the English language, director and original screenplay. If nominated, this will be the filmmaker's second at Bafta, after Portrait Of A Lady On Fire in 2020.
Sciamma professes herself uninterested in the conversation suggesting countries should be allowed more than one Oscar submission for international feature film. "I don't care," she laughs. "I don't have a strong opinion about how to reform a space where people give themselves prizes. I just want to get the fun of it. I did a full awards season being the sidekick of [Parasite's] Bong Joon Ho — and really enjoyed losing!"