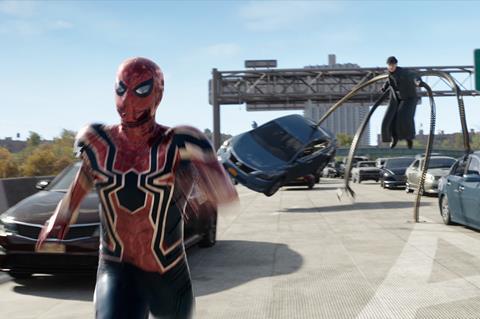 When Saudi Arabia lifted its ban on cinema in 2017, there were debates among incoming exhibitors about the design of cinemas for the Kingdom. Would theatres need a curtain running down the middle of auditoriums to separate genders?
But, when AMC opened the first single-screen cinema in Saudi for 35 years in 2018, the set-up was familiar to cinemagoers the world over. Its inaugural screening of Marvel's Black Panther was attended by a mixed crowd.
Since then, the Saudi exhibition sector has boomed as the country looks to reduce its dependency on oil by diversifying its economy and relaxing its conservative cultural rules.
However, the growth is not without challenges: there is now an over-concentration of screens in key cities; censorship has halted the release of several Hollywood blockbusters; ticket taxes eat into exhibitor and distributor margins; and, for the moment, there is a lack of local films for Saudi audiences to watch.
Notably, Saudi Arabia is the only country in the world where box office has more than doubled since the Covid pandemic. Takings were approximately $238m in 2021, up from $97.5m in 2019, according to box office analysts Gower Street.
By 2030, the kingdom is likely to have box office revenues in excess of $1bn – putting it in the top 20 of global cinema markets, according to a report by Entertainment Solution Services, which has consulted on cinema building in the country. The report's author, Rob Arthur, notes Saudi regulator, the General Commission for Audiovisual Media (GCAM), expects the country to have around 350 cinemas and 2,500 movie screens by 2030.
As of January 2022, less than five years after lifting the ban, Saudi Arabia had 52 high-tech cinemas with approximately 473 screens in operation, according to the report. This translates to roughly 74,000 people per screen, in comparison to the US's 7,500 people per screen.
Build it and they will come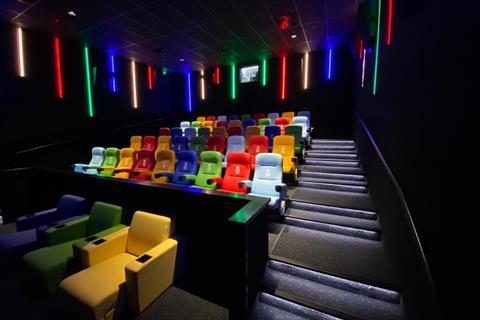 Cinema building has continued apace throughout 2022, with an estimated 580-584 screens operational at the time of writing. The country has issued licences to at least 11 cinema operators. The largest of these is home-grown operator Muvi Cinemas, which has 21 cinemas and 205 screens in 10 cities.
Next up is Vox Cinemas, owned by UAE-based shopping mall, retail and leisure firm Majid Al Futtaim Group, which operates 154 screens in six cities in Saudi. AMC Cinemas, one of the world's biggest cinema operators, lags in third place with 11 cinemas.
Other operators include Lebanese chain Empire Cinemas and Mexico's Cinepolis Cinemas in partnership with Al-Hokair Group and Al Tayer Group. UAE's Reel Cinemas and Lebanon's Grand Cinemas are also pushing into Saudi. The Big Picture Group, which assisted the Muvi team to open its first cinemas in KSA, is also involved in new projects in KSA.
Construction happens fast in Saudi Arabia. Muvi Cinemas opened the country's largest movie theatre in January this year, with 25 screens in Riyadh Boulevard City. From planning to opening, the build took seven months according to its architect, David Wallace, director of Chapman Taylor, who has over 25 years' experience working internationally in the cinema sector, including in the Chinese market. "Things move very quickly in Saudi Arabia – one of the biggest challenges is the speed at which things happen," he says.
Mohamed Al Hashemi, KSA country head for Majid Al Futtaim Leisure, Entertainment, Cinemas and Lifestyle – the parent of Vox Cinemas – says the exhibitor will open three new sites next year, two in Riyadh and one in Jeddah. Vox is a major regional exhibitor, with more than 600 screens in countries such as Dubai through to Egypt and Qatar.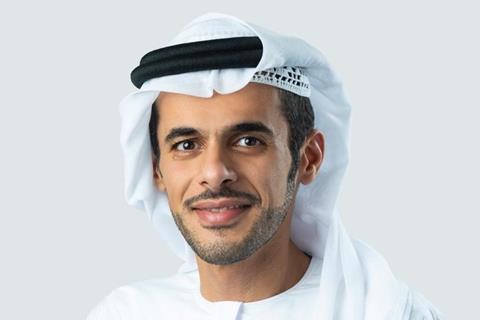 Al Hashemi says that Covid has changed the behaviour of audiences in Saudi Arabia. He stresses that Vox is focusing as much on improving the cinema-going experience for consumers – from food to technology and the seating experience – as it is in building new cinemas. "We are focused on expansion, but we're focusing more and more on the experience itself."
High standards are key for local audiences who pay high prices for cinema tickets. Even though cinemas only opened recently in the country, well-travelled Saudis had high expectations for local cinemas having visited them abroad.
Muvi CEO Adon Quinn says the company has invested heavily in "experiences and technology", ranging from 4DX screens through to VIP suites and a family brand, Muvi Junior, which allows children to enter the cinema on a slide. Coming next year will be another more luxurious Muvi option for cinemagoers, plus a more affordable kind of cinema venue.
Since Covid, Quinn says that audiences have become more selective about the type of films they want to watch.
He says that Arabic films are performing well, particularly Egyptian films which account for 30% of the Saudi box office, despite being only 6.5% of the films released.
Top-performing Egyptian films this year include romantic comedy Bahebek (I Love You) and action comedy 3amohom. Saudi Arabia's top-grossing film in 2021 was the Egyptian comedy Waafet Reggaala (A Stand Worthy of Men).
Hollywood films are also a staple. Top Gun: Maverick scored more than $20m at the Saudi box office, making Saudi the Tom Cruise blockbuster's fourth highest-grossing territory in MENA after the UK, France and Germany. Sony's Spider-Man: No Way Home was the highest-grossing film in 2021.
Quinn says a big surprise has been the success of Japanese anime; One Piece Film Red opened at the top of the Saudi box office last month. Bergen, the first ever Turkish movie to get a theatrical release across Saudi Arabia, also performed well this year. Korean features, particularly event films by bands such as BTS and Blackpink, are also popular with Saudi audiences.
Word of mouth is a crucial factor in success, adds Quinn. "Some of our most successful films don't necessarily have the strongest opening weekend. But word of mouth will help a film to perform 50-60% higher in its third week compared to the opening weekend."
Local audience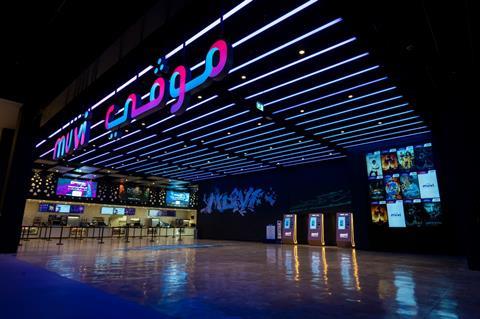 Saudi has a population of 35 million. Al Hashemi describes them as well-travelled, well-educated and tuned into global trends. "When it comes to titles, I wouldn't say everything works – it is primarily Hollywood blockbusters and Arabic titles, particularly Egyptian content."
However, the pandemic has highlighted the dependency of Saudi cinemas on Hollywood products. The weak pipeline of films out of Hollywood this year, owing to production and release delays, has been a problem.
Censorship is a challenge too: exhibitors were hoping for major returns from both Pixar's Lightyear and Marvel's Doctor Strange In The Multiverse Of Madness, but the former was banned due to a same-sex kiss and the latter for introducing a queer character.
As a result, Saudi exhibitors are turning to Arabic content, particularly Egyptian films, to attract audiences. Muvi and Vox are also investing in Saudi content. In May, Muvi launched Muvi Studios to focus on developing both Saudi and Egyptian films. In 2021, Vox committed to produce a slate of 25 Arabic films in the next five years.
"There is a real opportunity to build a strong homegrown film industry – Saudi exhibitors are currently relying too much on alternate Arabic content rather than Saudi local films, while censorship of Hollywood films is becoming an issue," says The Big Picture's John Sullivan.
Taxes are also an issue for exhibitors, who pay 15% of a ticket price to regulator GCAM in main cities, 10% in secondary cities and 5% in what is known as tier three cities. The only exception is Saudi films which have a 0% levy. The GCAM levy is on top of VAT, which stands at 15% in Saudi Arabia.
Meanwhile, exhibitors face a new set of challenges as more cinemas are built. Rob Arthur says the initial building spree saw the "low hanging fruit" being picked, with exhibitors opening in prime sites. "There is now an over-concentration of screens in key cities," he says. "The next stage is going to be much more difficult."
"The market is very frothy," adds David Wallace. "It's important to be careful and for cinemas to not start building across the road from each other and cannibalising market share."
Nevertheless, Saudi Arabia is clearly an exciting prospect for exhibitors who know the dynamics of the local market well. John Sullivan and his business partner Mike Thomson at strategic cinema advisory firm The Big Picture – who worked to establish Muvi in KSA – believe there are opportunities in Saudi Arabia for new a kind of cinema offer. Thomson says it is too early to share details, saying only: "We're very busy in Saudi Arabia right now, exploring new opportunities in the market."
As the Saudi market continues to boom, they are unlikely to be the only ones.