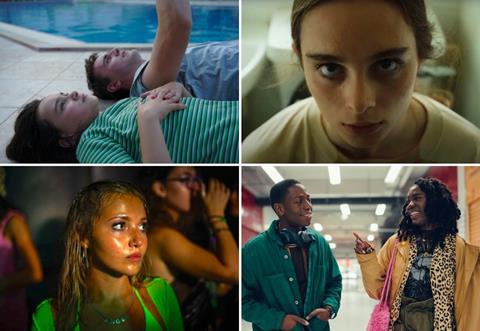 UK arthouse cinema is experiencing a winning wave of exciting voices and first-time women directors are leading the charge. Luna Carmoon's mother-daughter drama Hoard scooped three prizes at Venice Critics' Week, including the most innovative film and audience award, following on from Molly Manning Walker's win for How To Have Sex in Un Certain Regard at Cannes and Charlotte Regan taking the Sundance World Cinema prize for Scrapper – around the same time Charlotte Wells was picking up her raft of awards including Independent Spirit and Bafta for Aftersun.
In the last month, Mahalia Belo's The End We Start From and Janis Pugh's Chuck Chuck Baby drew headlining slots and positive notices from their respective Toronto and Edinburgh premieres. These filmmakers join a long list of women whose debuts have been making waves in the UK's independent film scene – a list that also includes Rose Glass' Saint Maud, Raine Allen Miller's Rye Lane, Adura Onashile's Girl, Rebecca Hall's Passing, Prano Bailey-Bond's Censor, Dionne Edwards' Pretty Red Dress, Georgia Oakley's Blue Jean and Romola Garai's Amulet.
"The last year few years have shown that we are allowed to have more than one female filmmaker," says Regan, whose comedy drama Scrapper also opened Sundance London in July prior to its UK release. "And thank god because in the past it felt like we were allowed one every generation – 'this generation's female [director]' – and now, it's like no, they're just like, filmmakers."
Sea change
In part, the industry is witnessing the results of the post-MeToo cultural shift that fed its way into various pushes for female voices, extending as far as the UK's key funding bodies. Producer Lizzie Francke, editor-in-chief at the BFI Film Fund until recently, notes a "sea change" in the increase of applications from first-time women filmmakers during her tenure. "Once you have a few women directors, then you get a few more and it grows because you're seeing it. You're seeing it as a job opportunity, you're seeing it as something that you can actually aspire to being."
This has in turn been paired with a more "mindful" approach by the UK's funders in the way films were selected. "Everyone is very conscious of doing everything they can now to ensure [more women filmmakers]," says Francke.
It is also notable the BFI's fund alongside other key funding bodies are now run by primarily female-led teams – Mia Bays is in charge at the BFI Film Fund, Eva Yates at BBC Film and Farhana Bhula is head of creative at Film4, working closely with Daniel Battsek and Ollie Madden. It is something Francke acknowledges has been "implicitly important" in the process. "The women in those [decision-making] roles have been advocates and champions," she adds.
In more literal terms, diversity quotas are now commonplace among the public funders. The BFI introduced new targets in 2018 which included a 50-50 gender balance for all its talent development as well as its development and production funds. The latest round of BFI's production funding saw 50% of the awards go to women, 40% of which were debuts. That represents a huge leap from a decade ago when only 20% of the funding went to projects with a woman at the helm.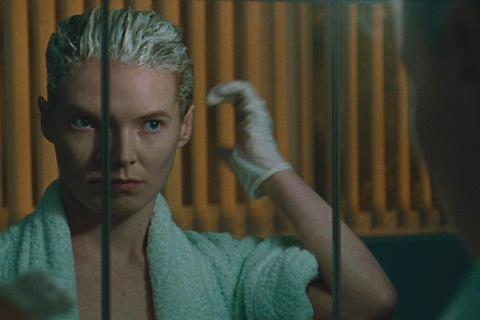 "It was about saying yes to the best things that came along," BBC Film's Yates is keen to stress, having recently supported Aftersun, Blue Jean and Rye Lane among others. "So many of them just happened to be women. There were a lot of women waiting to get the opportunity."
Scotland-based filmmaker Onashile points to the initiatives that helped get her debut feature Girl off the ground. "I feel like I've been a recipient of diversity programmes," says the director, who received funding from Screen Scotland in addition to participating in the BFI and BBC's now defunct low-budget development scheme iFeatures.
"At the time there was a real interest in pushing the boundaries on the types of stories we were telling in Scotland. I felt like I was in the right place, at the right time.
"But I also think progress is going to take more than just debut female filmmakers," adds Onashile, whose mother-daughter drama premiered at Sundance and opened the Glasgow Film Festival. "It's going to take a sustained focus and support on the different stories being told."
To equality and beyond?
A 2023 study by the University of Southern California's annual Annenberg Media, Diversity & Social Change Initiative, which looked at director diversity in the top 1,600 films released between 2007 and 2022 in the US, found the gender ratio of unique male directors to unique female directors to be 9.5 to 1. The top performing women directors were Anne Fletcher and Lana Wachowski who made four films each while the top performing men, Tyler Perry, Steven Spielberg and Clint Eastwood, made between 11-18 films each during that same period.
Yates believes this disparity is partially down to the pressure on women to write the films they want to direct. "It means it's harder to make your second film when you're only feeling that's the way you can do it," Yates says. "Our greatest female filmmakers in this country tend to self-generate so tend to have much bigger gaps between their work."
The female debut boom was gaining momentum as the BFI was putting together its 10-year strategy Screen Culture 2033. "I was looking at our slate and realised, 'Okay but what happens to these filmmakers next?'" BFI Film Fund director Bays recalls. "Some of them will be able to go into the commercial sector, but some of them will need to come back to the public sector."
In response, the fund was demarcated into a Discovery fund – for debuts – and an Impact fund targeted at more experienced and bigger budget features. "It's reactive rather than proactive," Bays explains.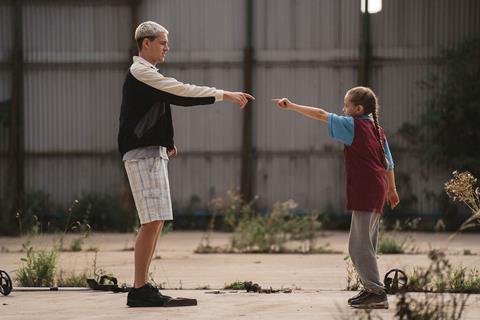 Similarly at BBC Film, Yates notes a conscious shift towards building long-term relationships with new filmmakers. On the process of making Scrapper, Regan recalls regular conversations with Yates that felt "very anchored" in her future as a filmmaker.
"They were just so engaged in what kind of films you wanted to make – what you want for your career in the long term – instead of just making a film for the sake of it and being done," Regan says.
At least two significant second features are on the horizon. Garai is in pre-production with Monstrous Beauty, produced by Stigma Films, while Glass is in post with Love Lives Bleeding, a co-production between A24 and Film4.
For filmmakers wanting to scale up and go more commercial the second time around those barriers can still feel more impenetrable for women. Of the top 100 performing titles at the UK box office in 2022, 11 titles were directed by women, of which just two were by UK filmmakers: Wells's Aftersun and Frances O'Connor's Emily.
There is hope the box-office success of Greta Gerwig's Barbie for Warner Bros may chip away at the long-held belief that male rather than female directors are a safer pair of hands for a studio vehicle.
"Women tend to get the smaller end of the budgets," says Melanie Iredale, founder of gender diversity in film charity Reclaim The Frame.
Iredale suggests this creates a "self-perpetuating" myth around women directors when their films don't reap the same results at the box office. "They haven't been invested in in the same way so they aren't getting the same number of screens and they aren't getting the same level of releases."
Safe spaces
Securing the funding can be only half the battle. The industry is still rife with issues around bullying and harassment, as well as the lack of flexibility for carers, all of which still disproportionately affect women and other marginalised groups. "Many women still face very different expectations and working conditions from men on sets," Yates admits. "We work closely with producers to foster the most supportive and respectful environments possible throughout each film but there is still some way to go to make the industry equitable in experiences as well as opportunities."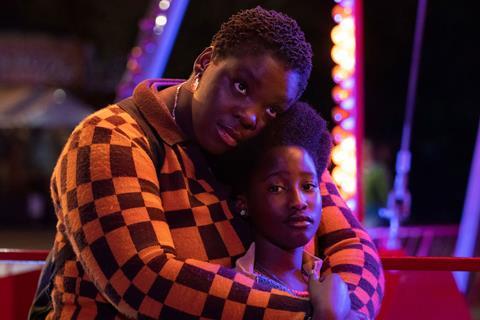 While filming Girl in Scotland, Onashile recalls feeling "not particularly prepared" for the lack of diversity on set. "I wasn't ready for the fact that people weren't used to someone like me being in the position that I was in," the director says. "I have more insight now into what I would need going into a second feature. And I would love to think the industry is ready to support that or that I've made relationships that are strong enough to support that.
"But those things have to be thought about because you don't want [women filmmakers] dropping out after their debuts because it was such a difficult process."
Bays notes the BFI is developing its "wraparound support" for debut filmmakers to adequately prep them from the production process all the way to the premiere moments. "Often the work that people are making at a debut level can be quite personal, and it can be a big thing to take on. To be speaking about this very big topic and being shoved onto the world stage in a way that you've never been before, [filmmakers] need to be supported with that."
Addressing bullying and harassment, Bays says communication between the BFI, BBC Film and Film4 has been essential in monitoring incidences and acting accordingly. "We're much more connected now so that anything that does happen, we know about sooner and there's a way of picking it up," Bays explains. "But it is an eternal challenge and lottery money is never going to be the solution."
The industry is ever-evolving and new measures, including the 2024 launch of the UK's Creative Industry Independent Standards Authority (CIISA), offer hope the workplace is becoming more sustainable for women and other marginalised filmmakers.
For now there is plenty to celebrate with this new generation coming up and many more debuts to keep an eye out for including Julia Jackman's Bonus Track, which makes its world premiere at BFI London Film Festival next month, and Lucy Cohen's Cannes Great 8-selected Edge Of Summer.
"It's such a nice community and space to be in where we're all communicating with each other and it doesn't feel competitive or anything like that," Regan says, referencing how she can call on peers such as Oakley, who are slightly further along in the experience, for advice.
Her close friend and co-worker Manning-Walker of How To Have Sex has, in turn, looked to Regan. "There is space for all of us and it's such a lovely, supportive space. I hope it continues."