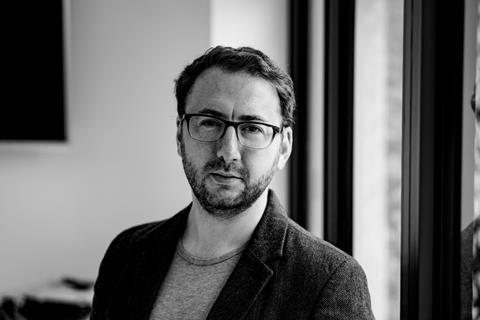 UK production company Rise Films is enjoying a busy end to 2020.
At IDFA, David Osit's Mayor played in the Best of Fests section and the company presented Shaunak Sen's Airborne at IDFA Forum.
"The IDFA Forum is a great place to introduce new projects to the marketplace; whether that's to generate production finance relatively quickly, or to raise awareness generally so that a project is on buyers' radar in the future," says Teddy Leifer, managing director and co-founder of Rise. "Year after year, so many excellent films emerge from the Forum."
In the US, three of Rise's non-fiction films are poised for release: Film Movement is distributing Mayor theatrically on December 2; HBO will broadcast Paul Taylor's The Art Of Political Murder on December 16; and Sony Pictures Classics is releasing Dror Moreh's The Human Factor in January.
"It hasn't been a terrible year to be in documentaries," notes Leifer. "If we were solely a scripted producer, it would have been a much more challenging year."
This log-jam is due to pandemic-induced changes to the release calendar. The Human Factor and Mayor were set for summer 2020 theatrical debuts; while The Art Of Political Murder was going to debut on HBO in May following its Tribeca launch.
The company has used 2020 to press ahead on archive-led documentary films and to develop several scripted titles. Leifer hopes one of the first to shoot in 2021 will be an as-yet-untitled feature thriller about pro-choice pioneer and activist Rebecca Gomperts, a Dutch doctor who recruited a band of women to provide abortions at sea for women with no legal alternative. Olivia Hetreed, renowned for Girl With The Pearl Earring, will write the feature for US filmmaker Maggie Betts, who won the special jury prize for breakthrough director for her feature debut Novitiate at Sundance 2017.
Celine Rattray and Trudie Styler of Maven Pictures, Thomas Benski of Pulse Films and James Ferrari are also on board as producers.
Eclectic slate
Leifer established Rise Films with his brother Sam Leifer in 2008 to straddle film and TV fiction and non-fiction. Sam has directed all five seasons of Plebs, a historical comedy for UK broadcaster ITV about three young men climbing the social ladder of Ancient Rome. As well as a feature-length finale Plebs, he is now making his move to features with 10 Meals For Mandy Moon, a romantic comedy that Rise also hopes to shoot in 2021.
Rise is also developing a limited series about Nigerian dictator Sani Abacha to be directed by Congolese filmmaker Djo Munga.
On the non-fiction side, the company is shooting a six-part political thriller for a UK broadcaster and a music-related feature documentary.
"I hope having a mixed diet is a good thing for us," Teddy Leifer says of the company's wide-ranging slate. "There have been times when it has been complementary to have a varied skillset."
Rise is also working on Judd Apatow's as-yet-untitled two-part documentary about the late US comedian George Carlin. Leifer had been talking to Carlin's daughter Kelly Carlin-McCall and manager Jerry Hamza about a project for several years. When HBO came on board earlier this year, it bought director Apatow with it. "It helped we were a company that knew and understood both documentaries and comedy when making a documentary about a comedian," said Leifer of working with HBO, Apatow and the Carlin estate.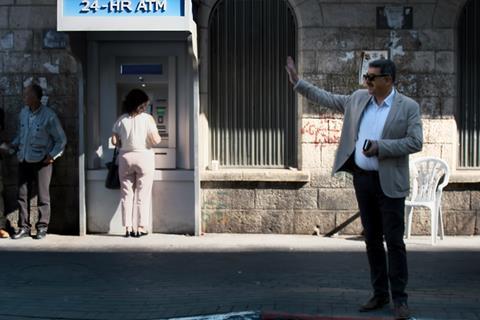 The London-based company has a regular staff of six to eight when not in production; Teddy covers both scripted and unscripted, while Sam is head of comedy. The company works with a range of partners including equity financiers, broadcasters and streamers to fund its titles.
HBO is a key collaborator; as well as the Carlin project, Rise has worked with the network on Paul Taylor's The Art Of Political Murder, an investigation into the 1998 murder of Guatemalan bishop Juan Geradi, adapted from the first non-fiction book by US novelist Francisco Goldman. Leifer is producing. While optioning the book, he made a successful approach to George Clooney and Grant Heslov to come on board as executive producers through their US production banner Smokehouse Productions. "They were both familiar with [Francisco's] writing, as a journalist and novelist," Leifer noted.
The film has secured a spot on the BIFA longlist for best documentary, qualifying through its selection at Tribeca Film Festival before the April event cancelled its physical edition.
Leifer says he is optimistic about the future. He believes audience interests will have broadened but the theatrical experience will hold firm once the pandemic has receded.
"Everyone's watching a lot of content - people have had an opportunity to cultivate new tastes," he said. "Cinema-going is just on pause. People want to have that shared experience; I really believe that theatres and the cinema will be chock-a-block once the vaccine arrives."