As part of our International Insiders series, Screen International profiles the key US-based executives working in production, finance, sales and packaging. Click here for parts one and three.
Nick Meyer - President of film, eOne; Jonathan Kier - President, Sierra/Affinity
Production and sales aces with blue-chip global network.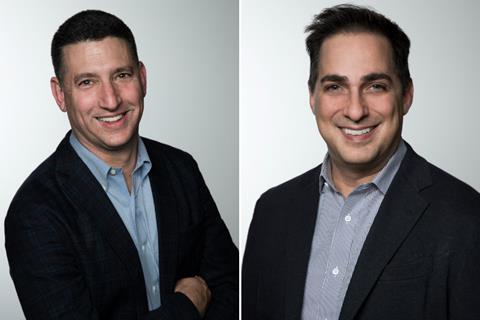 Nick Meyer and Jonathan Kier are linchpins of the international sales and distribution sector — and more recently production and financing — and have been instrumental in bringing acclaimed films such as Manchester By The Sea, Atomic Blonde, I, Tonya and best picture Oscar winner Spotlight into the world. The eOne film hierarchy spotted the expertise and prestige taste at Sierra/Affinity, so bought into the company in 2015 and acquired it outright in 2018 (eOne itself is in the process of being acquired by Hasbro). Meyer continues to lead film content within eOne, whose recent credits include $100m-plus global hit Scary Stories To Tell In The Dark. Coming up are Monster Problems with Paramount and The Happiest Season with Sony's TriStar Pictures.
Prior to eOne and Sierra/Affinity — which was the result of the 2011 merger of Sierra Pictures (which Meyer ran alongside Marc Schaberg) and Affinity International — Meyer led Paramount Vantage, and before that he was president of international for Lionsgate.
Kier joined Sierra/Affinity in 2011 after serving as senior vice president of international sales and distribution at The Weinstein Company. He has TV sales and production experience from time at MTV Networks and Universal-based Marc Platt Productions. Kier launched pre-sales at Cannes in 2018 on Scary Stories To Tell In The Dark and calls the film "a natural fit" given that eOne had worked with CBS Films before and were fans of Trollhunter director Andre Ovredal. "We came on the project as co-financiers, we distributed the film ourselves in the UK, Canada, Germany, Benelux, Spain and Australia — with CBS handling domestic with Lionsgate, and Sierra/Affinity handling sales in the rest of the world."
Patrick Ewald - CEO, Epic Pictures
Makes good use of extensive international ties, particularly in Canada and Ireland.
Sales and finance outfit Epic Pictures specialises in genre fare but also makes family content and animation that enables it to provide a varied slate for its buyers. Patrick Ewald ran the company with Shaked Berenson (who left in 2018 to produce) and has sold, financed and produced numerous films including Turbo Kid, The Man Who Killed Hitler And Then The Bigfoot, The Lodgers and the Space Dogs family animation franchise with producer Vadim Sotskov of Kinoatis in Russia.
Epic teamed with Screen Ireland and Dublin-based Tailored Films to handle sales on Toronto 2017 horror selection The Lodgers and reunited with Tailored to make horror-thriller The Winter Lake, which is now in post. The film is an Ireland-Canada co-production with Toronto-based EMA Films, with which it made Turbo Kid and Radius.
Epic's relationship with Screen Ireland has also yielded Extra Ordinary, a collaboration with Irish producers Blinder Films and Wildcard and Belgium's Umedia; and Sea Fever, with Ireland's Fantastic Films, Sweden's Film i Vast and Belgium's Frakas Productions.
"With all four projects the Irish producers, with the support of Screen Ireland, were able to bring together key elements of the financing, either locally or from other participating institutions across Europe," notes Ewald.
Brian O'Shea - CEO, The Exchange
Veteran sales and financing executive with wide-ranging tastes.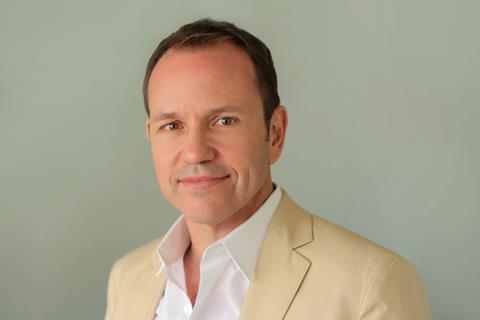 A fixture at the major festivals and markets since launching at AFM eight years ago, The Exchange has licensed global rights across films in the $5m-$90m budget range, from studio-level fare such as the Mark Wahlberg and Denzel Washington thriller 2 Guns (in collaboration with Foresight Unlimited), to award-winning arthouse titles including 2013's The Spectacular Now starring Shailene Woodley and Miles Teller.
A drive into production has seen Brian O'Shea and his team serve as lead producer on comedy The Stand-In starring Drew Barrymore, which is now in post. The Exchange structured the debt and mezzanine financing with the UK's Ingenious, and both companies placed their own equity. The project sold out when O'Shea and his team brought it to the EFM in Berlin in 2018.
"We are eclectic with regard to the type of movies we make and get involved with, and eclectic in how we participate," says O'Shea, a former president at Affinity and president of sales at Media 8. "Quality is the through-line."
A meeting with producer Adam Ralston at Cannes in 2015 led to The Exchange boarding UK title A Street Cat Named Bob, which sparked strong pre-sales in Toronto that year. O'Shea handled pre-sales and sourced co-production and equity investment on the sequel, A Gift From Bob, which is scheduled to start shooting this year.
Sales credits include Netflix's Shimmer Lake and Dear White People.
Glen Basner - CEO; Milan Popelka - COO, FilmNation Entertainment
Creates and delivers studio-level product to the international market.
Glen Basner has built FilmNation into a blue-chip sales agency, producer and financier with global reach that can be relied on to bring studio-level fare and more contained films to market each year.
In 2014 Denis Villeneuve's Arrival, which FilmNation financed, set the bar for what the company offers to buyers. Sometimes a sales title ends up at a studio, such as when Warner Bros snapped up the world in Berlin in February on Westworld creator Lisa Joy's sci-fi Reminiscence starring Hugh Jackman and Rebecca Ferguson.
Female-led spy thriller 355 went to a multitude of independents and to Universal Pictures in the US after Jessica Chastain and director Simon Kinberg joined Basner to launch pre-sales at Cannes in 2018. "We have built a highly flexible content platform that empowers the world's best storytellers to create their best work by supporting them with a truly exceptional level of service, regardless of the medium," says Basner.
The company transacts with all distribution avenues. For several years it has represented international theatrical rights on Amazon Studios films, and in Toronto this year it touted a package of international theatrical rights to Netflix films including The Irishman and Marriage Story.
As a financier, FilmNation assesses the risk associated with pursuing greater control and potential upside. On the eve of Toronto, the company struck a North American deal with Fox Searchlight on Armando Iannucci's The Personal History Of David Copperfield. FilmNation developed and financed — along with Film4 — the Dickens adaptation starring Dev Patel, Tilda Swinton and Hugh Laurie.
Jay Cohen - Partner, head of film finance and distribution - Gersh Agency

Mainstay of the international independent film scene.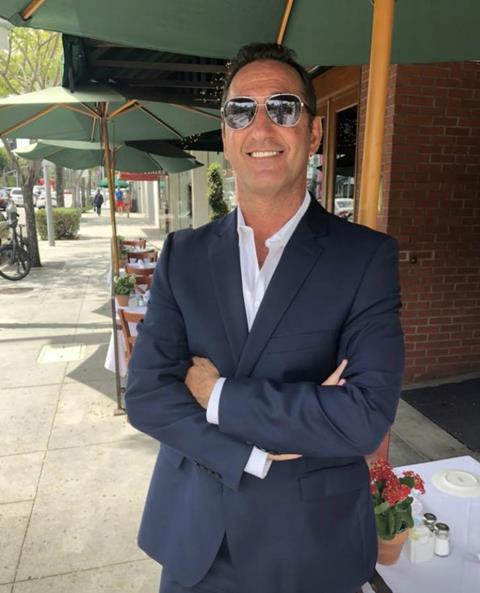 It has been 10 years since producer Jay Cohen helped launch the first film financing and packaging division at Gersh, one of Hollywood's oldest and largest talent agencies. Now partner and head of film finance and distribution, Cohen oversees a department that reps multiple equity funds, sells finished films and consults on independent financing for a wide spectrum of independent projects.
Rachel Griffiths' directing debut and Australian box-office hit Ride Like A Girl starring Teresa Palmer and Sam Neill is one recent title Gersh helped put together. Cohen brought on sales agent Embankment Films and helped producer Richard Keddie raise money, primarily out of Australia. UK financier Silver Reel also came on board. The Film Company produced the title, which shot entirely in Australia where it was released by Transmission Films.
The team is working on Jan Komasa's Corpus Christi follow-up Sara, which involves Czech Republic-based Bionaut, FDLBco in the US, Kosmonaut in Poland and Grand Hotel Pictures in Germany.
Clifford Werber - Co-founder and CEO; William Pfeiffer - Executive chairman and co-founder, Globalgate Entertainment

Go-to company for IP holders looking to expand globally.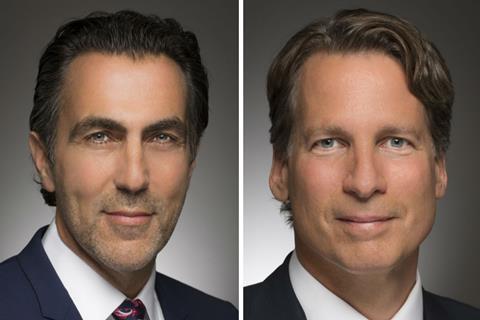 Set up in 2016 by Lionsgate in partnership with international executives Clifford Werber, William Pfeiffer and Paul Presburger, Globalgate Entertainment focuses on creating local content with its consortium of international partners, operating in 20-plus countries.
The company uses private equity, soft money and international sales to co-produce film and TV series sourced at home and through its partners. More than 45 films are in the pipeline. "We got together and realised it was such a confluence of knowledge and aspirations," says Werber.
Globalgate's projects include Instructions Not Included, which was produced by Pantelion Films and became the highest-grossing Mexican film in history in 2013, and the fourth highest-grossing foreign-language film in the US. It has since been remade in France and Turkey. Globalgate is in development on further remakes with partners in China, India, Korea, the Philippines, and in the US with Lionsgate.
No Manches Frida and its sequel, meanwhile, show how Globalgate has become a go-to company for commercial IP rights holders wanting to expand internationally and get into remakes/adaptations in other territories. Remake rights were acquired to the German film Fack Ju Göhte, resulting in the mega-hit Mexican films.
"It used to be the holy grail setting up your remake in Hollywood where the average gestation period is six years," says Pfeiffer. "Once we find a property our partners want to remake, we help them get the deal made."
Arianne Fraser - CEO; Delphine Perrier - COO, Highland Film Group
Thrills and spills from this sales and financing company.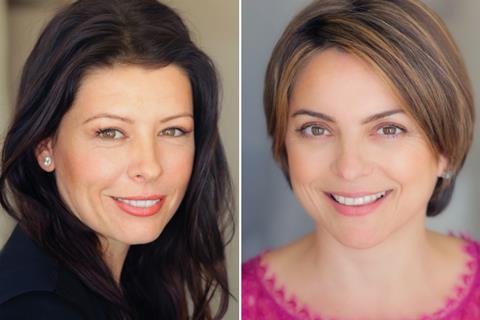 Arianne Fraser and Delphine Perrier's worldwide sales, production and film financing company Highland Film Group (HFG) has scored globally with films in the action, thriller and horror space, so much so that in recent years the Los Angeles-based outfit has made a name for itself as a leading purveyor of high-octane action fare for the independent marketplace.
One such success story was Braven, which saw Fraser and Perrier introduced to Jason Momoa and his company Pride of Gypsies through the Aquaman star's manager. HFG signed on to finance and produce the film, which was done by reverse-engineering the finance plan, utilising pre-sales, gap and tax credits — a strategy the company had previously taken on Nicolas Cage thriller The Trust.
After Momoa and producing partner Brian Andrew Mendoza joined HFG in Toronto to meet with buyers, Braven shot in Newfoundland, securing Canadian federal and provincial financial incentives, enabling Highland to close a full finance plan using debt only.
The company's slate now includes John Krokidas's Tunnels starring Susan Sarandon; Vaughn Stein's Inheritance starring Lily Collins and Simon Pegg; Dimitri Logothetis's Jiu Jitsu starring Cage; and Neil Marshall's 17th-century witch-hunt horror The Reckoning. Ahead of Toronto, the company added action project Panama, set to star Morgan Freeman and Frank Grillo. The latter plays a decorated ex-marine sent on an undercover mission by his former commander (Freeman).
Kim Fox - Head of sales, Madriver International

Handles sales on titles from Vincent Maraval's Insiders and Marc Butan's MadRiver Pictures.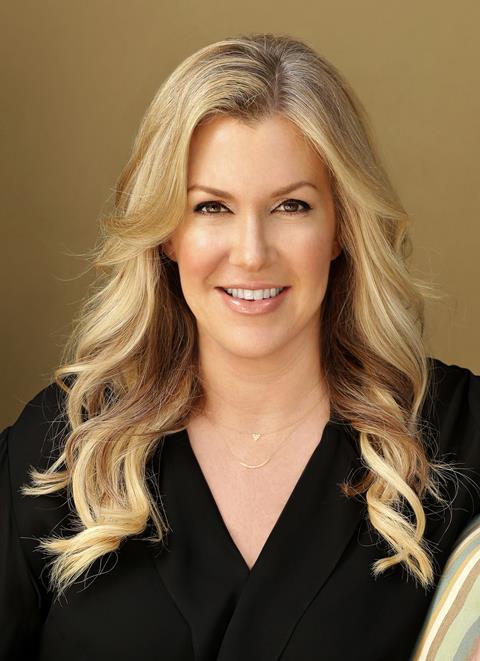 It was at Cannes in 2016 that Vincent Maraval's Insiders and Marc Butan's MadRiver Pictures announced a joint venture titled IMR International, now called MadRiver International. The outfit was created to handle international sales of films from both parent companies, led by Kim Fox out of Los Angeles.
Three years on and its slate is a robust mix of original, star-led projects. These include Scott Z Burns' The Report starring Adam Driver, which Amazon acquired after its Sundance premiere in a deal reportedly worth $14m and is pushing for awards. Further titles include Guy Ritchie's action comedy The Gentlemen and Michael Keaton-starrer King Of The Jungle, both of which will be distributed by STX in the US.
MadRiver International has another Keaton project in 9/11 Fund drama What Is Life Worth, with the company launching sales at the EFM in 2018 having boarded before production. Financed by Riverstone and Ingenious,
Fox says: "We jumped in without hesitation. Keaton was the first choice to play [attorney and compensation mediator] Kenneth Feinberg, and we hit gold when Sara Colangelo [The Kindergarten Teacher] joined to direct. We took it to market, buyers responded and sales were concluded pretty quickly."
Helen Lee-Kim - President, International Motion Picture Group Lionsgate
Industry professional with deep ties to buyers and hand in studio's global releases.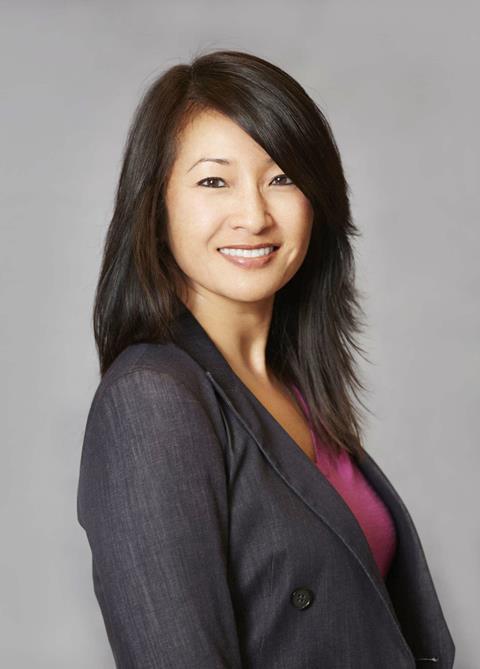 Helen Lee-Kim has worked in international sales and distribution for years, and not long ago reunited with her Good Universe and Mandate Pictures colleague Joe Drake at Lionsgate. She presides over a powerhouse sales slate and works with the studio's global distributors on the international release of every Lionsgate film.
Lee-Kim is currently overseeing a stable that includes comedian Chris Rock's reimagined Saw franchise in which he stars with Samuel L Jackson, an untitled Janelle Monáe thriller, and awards season prospect Bombshell with Charlize Theron, Nicole Kidman and Margot Robbie.
"With all the attention on start-ups and streamers, the international theatrical business is still incredibly vibrant and growing when you have the right content that connects with audiences," says Lee-Kim. "John Wick: Chapter 3 — Parabellum is a great example. The film was up 88% overall worldwide compared to John Wick: Chapter 2. In key markets like the UK, we were up 75% over the last film. Australia saw growth of 268%. Germany was up 54%. For Lionsgate and our 360-degree approach to content, success at the box office fuels many other businesses — TV, theme parks, videogames, home entertainment and all our ancillaries.
"As we refocus our content strategy, the diversity of our slate is our greatest strength and our international partners are excited about our all-star ensemble Knives Out."
Jessica Lacy - Partner and head of independent and international film group; Peter Trinh - Managing director, international & independent film | digital & gaming, ICM Parters
Feature specialists with an eye on leveraging global soft money, working with non-English-language projects.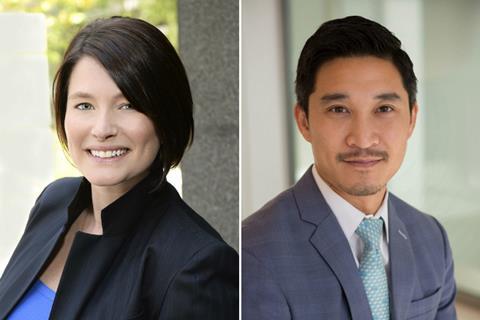 Jessica Lacy and Peter Trinh package and secure distribution for features year-round and attend all the major international and North American markets and festivals. Among their more recent sales have been Jim Jarmusch's The Dead Don't Die to Focus Features and Jennifer Fox's The Tale starring Laura Dern to HBO, among many others.
The team is nimble and when a more robust opportunity presented itself for The Dead Don't Die, they switched the packaging plan from a primarily pre-sales approach to a multi-territory deal with Focus Features. Financing was completed with a Japanese pre-sale to Longride, a post-deal with the Chimney Group, and the involvement of Scandinavia's Film i Vast fund.
On Richard Press's architecture drama Farnsworth House with Ralph Fiennes and Maggie Gyllenhaal attached, Lacy brought on the UK's HanWay Films to sell. It is looking to set up the project as a Canada-Europe co-production in time for an early 2020 shoot.
"We are working more with distributors at an earlier stage and often incorporating them into our finance plan," says Lacy. "We are also looking more at international projects where we can structure them with soft money so there is little to no equity against the US, allowing for more creative deals."
Trinh adds: "We are also looking into non-English-language content, because the world is becoming increasingly global for entertainment."
Jeffrey Greenstein - President; Jonathan Yunger - Co-president, Millennium Media
Suppliers of studio-level content to international buyers prioritise smart spend over pricey overheads.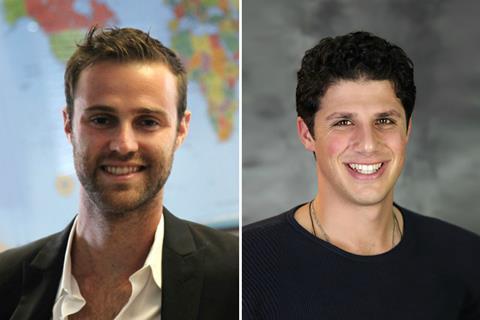 Riding high on the global box-office success of summer release Angel Has Fallen, Millennium Media's ability to produce, finance and sell commercially appealing films makes the company a vital supplier in the current challenging market.
"Jonathan and I believe it's a content creator's business today," says Jeffrey Greenstein. "That's why we invest much of our time and energy into the content itself, and at the core, we have a very disciplined approach to our business. It starts with keeping a low overhead and extends to producing the highest-quality content for less than anyone in the business is able to deliver."
Sister company and production entity Millennium Films' credits include Angel Has Fallen and upcoming Kate Beckinsale action-comedy Jolt, both of which shot in London and Bulgaria and took advantage of the UK tax incentive; Rambo: Last Blood, which benefited from financial incentives in the Canary Islands and Bulgaria; and upcoming action-comedy The Hitman's Wife's Bodyguard, which shot in London and Croatia and accessed tax breaks in both countries.
Greenstein joined Millennium Media in 2010, and Yunger in 2011. In that time they have worked on more than 50 films including $800m global franchise The Expendables. They place a premium on finding the right locations and incentives and have the advantage of shooting in-house productions at the Nu Boyana film studio in Sofia, Bulgaria, owned by Millennium overlord Avi Lerner.
Bill Block - CEO, Miramax
Former talent agent uses international connections to champion A-list projects.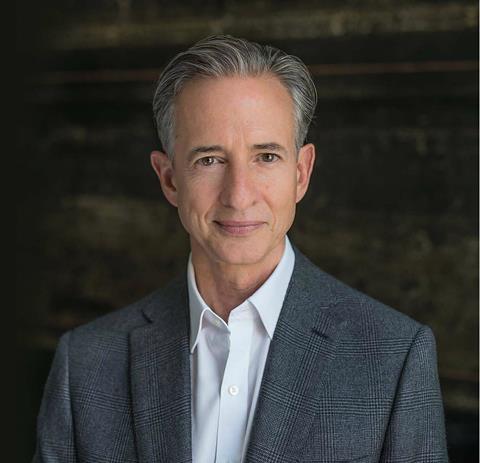 Ever since beIN Media Group acquired producer/financier Miramax in 2016 and installed former talent agent Bill Block as CEO, the company has been mining his international contacts and ramping up its production slate. Block and Guy Ritchie are reuniting after Miramax sold US rights to STX on the UK director's upcoming crime drama The Gentlemen, which Rocket Science licensed internationally.
Ritchie — riding high on Disney's summer smash Aladdin — will next team up with his Lock, Stock And Two Smoking Barrels star Jason Statham on an untitled revenge pic after Block acquired remake rights to 2004 French thriller Cash Truck (Le Convoyeur) from Studiocanal.
Miramax finances and is co-producing the upcoming Cold War series Spy City starring Dominic Cooper with Germany's H&V Entertainment, a producer with growing ambitions in co-productions and English-language production, and national broadcaster ZDF.
In the background, potential buyers — reportedly including Viacom — are hungry for a portion of the Miramax library established by Harvey and Bob Weinstein years ago that includes Pulp Fiction, Shakespeare In Love and No Country For Old Men.
Prior to Miramax, Block — whose producing credits include Halloween (2018), Fury and Dirty Grandpa — founded the production, finance and sales company QED International, served as president of Artisan Entertainment and led ICM's west coast office.
Gigi Pritzker - CEO and co-founder, MWM
Well-connected producer/financier with eye on commerce and prestige plays.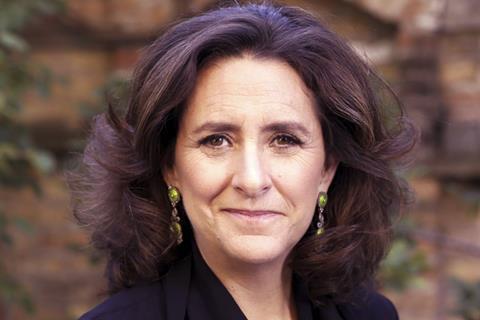 Producer/financier Gigi Pritzker co-founded MWM with its president Clint Kisker and through MWM Studios the company has produced, among others, Hell Or High Water, Edward Norton's Motherless Brooklyn and the upcoming 21 Bridges with Chadwick Boseman.
On 21 Bridges, Pritzker and her MWM Studios chief creative officer Rachel Shane and COO Adrian Alperovich brought on STXinternational to sell the thriller and put in equity with STX and China's Huayi Brothers Media Corporation. MWM co-financed — and Pritzker produced — Norton's period noir Motherless Brooklyn with Warner Bros, and has first-look partnerships with creators such as the UK's David Oyelowo and Jessica Oyelowo.
"Our teams are uniquely equipped to pivot and create strategies and deals that help grow the vision and IP of the projects we attach to for global audiences," says Pritzker, whose film producer credits include Drive, Rabbit Hole and Ender's Game.
Sigurjon Sighvatsson - CEO, Palomar Pictures; chairman, Scanbox

Canny emphasis on what works in the international market.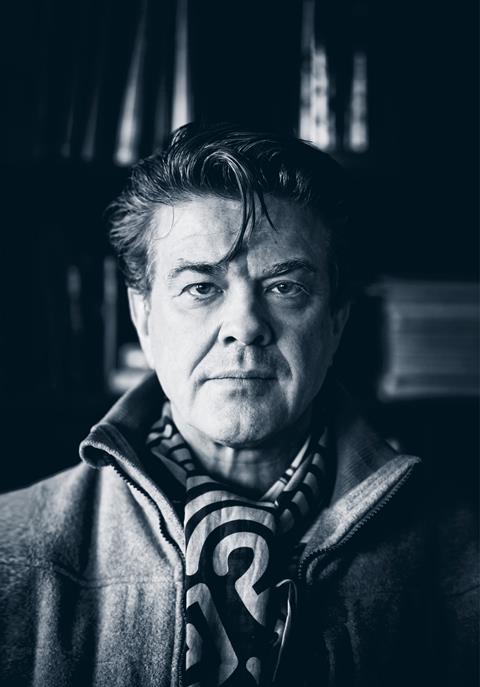 "The international market is still driven by the US if it's not arthouse," says Sigurjon 'Joni' Sighvatsson. "Germany and Latin America are very dependent on these American films." The Icelandic expatriate moved to Los Angeles some 41 years ago and has produced or served as executive producer on films including Wild At Heart, Wind River, Zidane: A 21st Century Portrait and the Candyman franchise.
Sighvatsson acquired Scandinavian distributor Scanbox in the mid-2000s and has grown its high-end arthouse development, production and distribution activity. The pipeline includes The Undesired, which he calls a spiritual sequel to 2017 Icelandic horror I Remember You, a film he set up as an Iceland-Norway co-production. Scanbox co-financed and took Scandinavian distribution, and when IFC Midnight acquired US rights early on it helped Trust­Nordisk with international sales.
Sighvatsson pulled together Australian and UK financing for crime thriller Killer Elite starring Jason Statham, Clive Owen and Robert De Niro. He appointed US distributor Open Road and sales agent Lotus, and the film prospered commercially, grossing close to $65m worldwide on a $25m budget.
"The theatrical window is getting shorter but these films will still be in the theatres," Sighvatsson says of the way the streamers are affecting the market. "As producers we will make less money from films, but we will be able to put them together."