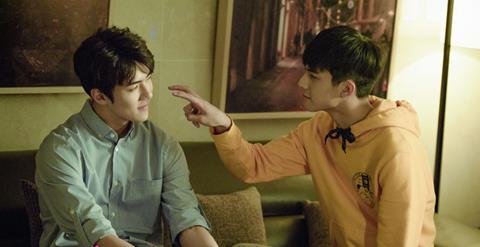 One of the unexpected consequences of the global pandemic and political developments over the past year has been the warming relations between two of the region's biggest content creators, China and South Korea. For the first time in years, hopes are rising in both countries that Korean films and TV drama series might finally get an airing in China for the first time since they were unofficially banned in 2016.
Among the positive signs, a strategic partnership between state-owned broadcast groups, China Central Television (CCTV) and Korea's KBS was announced in late February. While details were vague – the two parties only said they would cooperate in areas such as programme development and online video – it was taken as tacit approval by the Chinese authorities that the content industries of both countries could start working together again.
In early March, Chinese state-owned publication Global Times reported that Chinese movie Catman, starring Korean actor-singer Oh Se-hun (a member of boy band EXO), had finally been cleared for release on March 14. Initially scheduled to open in 2017, the film had been in limbo since Korean stars were banished from China in mid-2016. But in a typically baffling move that underscores the mercurial nature of China's censorship authorities, it appears the film was yanked yet again just days before release.
While the immediate impact of all this on film sales is not yet apparent, Korean sellers at the recent European Film Market (EFM) were reporting greater interest from Chinese buyers: "Now that China-South Korea relations are thawing, Chinese companies are requesting even more meetings," said Finecut director of international business Yunjeong Kim. "Of course there were the ones who took meetings regardless of the situation, but now we have others contacting us. That is new – this atmosphere of the Chinese coming back."
Chinese distributors are reluctant to comment on the situation, but one leading buyer speaking off the record told Screen: "We've heard the situation is improving, many people are now talking about this, and we're hopeful Korean movies and TV can be released in the future. But we have no idea about the time line."
Cindy Lin, founder of China's Infotainment China, which acquired Na Hong-jin's The Wailing in 2016, but has been unable to release it, says of Korean films: "We are looking, but unless it's a really strong title, we will hesitate to buy at this moment as we have stock in hand. It's likely newcomers will have more courage to test the waters by acquiring new [Korean] films."
Geo-political pain
The film and TV industries of both countries are keen to resume collaboration. They have always worked comfortably together, both co-producing and trading completed films and TV series, taking full advantage of the close cultural ties between the two nations. But all that ended in 2016 when China objected to South Korea's decision to deploy the US' THAAD missile defence system on the Korean Peninsula, as protection against North Korea's nuclear threats.
From July 2016 onwards, Korean actors, singers and filmmakers started finding it difficult to obtain visas to work in China, and Korean films were unable to pass censorship for theatrical release. Korean films and TV dramas, both of which are popular with Chinese audiences, disappeared from Chinese streaming platforms. There didn't appear to be a firm prohibition on Chinese companies acquiring Korean IP (intellectual property) to adapt into wholly China-produced films and TV series, but that activity also started to slow down. China-Korea co-productions, which had been in full flow before the THAAD issue, suddenly found it impossible to get approved.
Signs of thawing relations at a government level emerged early last year when the two nations started cooperating on public health-related matters in their fight against Covid-19. Then China's foreign minister Wang Yi made a trip to South Korea in late November 2020, which at the time was seen as an attempt to firm up relations following US President Joe Biden's win.
Following that significant visit, the two nations started talking about a 'China-ROK Year of Cultural Exchange' in the run-up to 2022, which marks the 30th anniversary of China-South Korea diplomatic relations, and is also the year that Beijing hosts the Winter Olympics (February 4-20). Much is also being made of the fact that China and Korea are co-signatories on the Regional Comprehensive Economic Partnership (RCEP), a new free trade agreement between 15 Asia Pacific nations, which aims to strengthen trade and bilateral ties.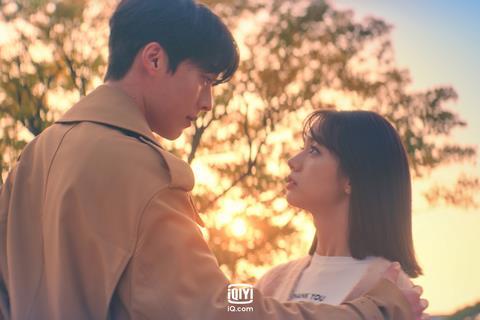 OTT breakthrough
China industry watchers believe that the first port of entry for Korean content will be streaming platforms, which have been looking to acquire Korean drama series for several months. In December, iQiyi announced its first Korean original production, My Roommate Is A Gumiho, and acquired several other dramas, although these were licensed for its international service, which operates outside the Chinese mainland. At the recent EFM, Korean producer-distributors Acemaker movieworks sold crime drama Dirty Money to China's Youku.
"Chinese buyers are especially interested this market, with buyers from OTT platforms telling me that they can now submit Korean content to the censors," said Megabox Plus M's International Business manager Dana Kim, commenting on the EFM. "The freeze on Korean content is not completely lifted, but they are now allowed to submit for broadcasting. The film and broadcasting censors are different, but OTT is on the broadcasting side so they are showing more interest."
Theatrical film imports and film co-productions are likely to be more difficult, not just because China's new Film Bureau has been excessively cautious since its establishment in 2018, but also because Chinese audiences seem to be much more inward-looking as the market has recovered following the pandemic. With the exception of Disney's Soul, and the re-release of Avatar, Hollywood films have met a tepid reception since theatres reopened last summer and other foreign fare has also struggled.
The market has also become more polarised, with a handful a locally-produced blockbusters taking outsized spoils, while many smaller local films fail to recoup. Korean films may experience a different fate to non-Asian product – Japanese films still do reasonably well in China – but box office success isn't assured.
"It's been four years; and there was a big change in the Chinese audience when those born after the mid-1990s, or around the turn of the millennium, became the majority," says Lin. "We are curious to see how these young audiences react, as foreign movies in general have been decreasing in terms of market share."
And whatever détente is achieved, the environment for Korean content is likely to remain as fluid and unpredictable as the political relationship between the two countries. In a post-Covid world, South Korea will find itself stuck in the middle between two competing superpowers, the US and China, like many other East Asian nations. Much will depend on Biden's approach to both China and the wider region.
Then there's also the issue of rising Chinese nationalism. An online backlash against comments made by China-born, US-based filmmaker Chloe Zhao may have jeopardised the planned release of her Oscar contender Nomadland in China. It's not uncommon to see heated discussions on Chinese social media about whether products like kimchi and hanbok are actually Chinese, rather than South Korean, and K-pop band BTS faced a backlash from Chinese netizens last year, when one of their members made a comment about the Korean War.
But the biggest factor in Korea's favour is that China needs hits to rebuild its theatrical market, and in the present political climate, Korean movies may be more acceptable than those from Hollywood. On the streaming front, K-dramas are hugely popular across the region and will help Chinese platforms compete against their US competitors. They could even help the Chinese streamers expand further afield.
Jean Noh in Seoul contributed to this report