For a relatively small country, Israel boasts a multitude of film funds. Geoffrey Macnab discovers how vital these are to both local and international film-makers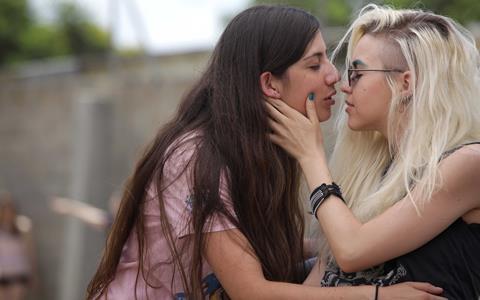 When it comes to film funding in Israel, there is not one single national cinema agency overseeing everything. Instead, under the Israeli film law established in 2000, many different organisations administer the financing. Each is a non-governmental organisation (NGO) with its own board of directors, and each has a different footprint.
It seems a fiendishly complicated system for what remains a relatively small film industry in which everyone knows everyone, and some question why documentary and fiction features need to be separated.
Nonetheless, the policy is working: local market share for Israeli films is stable at around 10%-12%, and Israeli movies continue to travel the festival circuit and secure international distribution.
The most prominent of the public film bodies is Israel Film Fund, under its redoubtable executive director Katriel Schory. This concentrates solely on dramatic features aimed primarily at the theatrical market. These can include co-productions and animated movies, but need to be full-length narrative pieces. Israel Film Fund has a war chest of around $7m a year to spend on fiction features.
Documentaries are covered by the New Fund for Cinema and Television, which has an annual budget of around $2.5m, while the Makor Foundation supports mainly shorts and the Gesher Fund backs films from minority groups.
Complementing the activities of all the different film bodies is the Yehoshua Rabinovich Foundation for the Arts, which may invest in everything: features, docs, shorts and animation.
"A film-maker basically has two doors to knock on," is how Schory describes the elaborate system of checks and balances. If, for example, the readers at Israel Film Fund decide to pass on a project, that film-maker can instead try the Rabinovich Foundation.
Overseeing these funders is Israel Film Council, which advises the Ministry of Culture on film policy. The council also advises the government on setting budgets for both the funds and for the country's cinematheques and festivals. Each film body submits a new request for funding each year and the Film Council then decides how to allocate public investment.
There is a set budget for public spending on cinema over each five-year period (the industry is in the middle of the 2014-18 cycle). This means overall backing will not decrease from its current level of ils80m (just over $20m) a year, and ensures the stability of the funds. By law, none of these funds can be cut by more than 10% a year during the five-year cycle. "There is a certain stability and it gives us a horizon — it gives us the possibility to create a working plan," says Schory, who is optimistic the level of public support will increase in the next spending round.
Israel does not offer a tax credit for local film-makers, nor one aimed at attracting international film-makers to shoot in the country. And the film sector is frustrated by the lack of support from TV companies.
"The broadcasters, all of them, who are obliged by law to invest in Israeli feature films, are trying all the tricks to run away from this obligation," laments Schory.
These broadcasters face shrinking revenues and are reluctant to invest in movies that will not appear on their channels until the films have gone through the traditional release windows. Schory talks of the "cat and dog" relationship between the film funds and their TV partners. Without broadcaster support, the film industry has "to look after itself — and that's what we've been doing".
Built-in flexibility
In the absence of soft money and broadcaster support, Jerusalem Film & TV Fund (see separate feature in tomorrow's issue of Screen) is assuming an ever-increasing importance. The fund offers a cash rebate to international film-makers and is helping to drive inward investment.
All of the public funds set out to be as flexible as possible. "We don't raise flags. We don't issue a call looking for certain projects. We don't have a set policy about first-time [directors] or debuts or things like that," Schory asserts.
Instead, all the funds aim to make their decisions based on the cinematic qualities of the projects under consideration, the track record of the director and their ability to excite an audience. Around a third (38%) of Israel Film Fund's annual investments has tended to be granted to first or second films from tyro directors. It does not distinguish between projects aimed at the local audience and those targeted abroad. "We've learned from our own experience that films which work very well in Israel with the local market seem to also work very well internationally," says Schory.
Genre film projects are also gaining traction across the funds, while Schory has put in place a submission process for children's movies at Israel Film Fund. He also tries to ensure applications for comedies are treated with as much respect as those for drama. "It seems to be working very well," he says of the latter move, citing local hit Zero Motivation, about female Israeli soldiers on a remote desert posting, billed as Israel's answer to M*A*S*H.
Budget boost
The average budget of an Israeli film is approximately $1m. Israel Film Fund can invest up to 80% of the below-the-line costs of making the film. Sometimes, its investment will be as low as $55,500 (¤50,000) and sometimes as high as $500,000 (¤450,000). The fund seeks to support around a dozen features each year.
There is a strong emphasis on co-production — Israel has 18 bi-lateral co-production treaties — and it is a source of pride that more than a third of money invested in Israeli features comes from overseas in the form of co-production. At the same time, Israel Film Fund is ready to board certain foreign projects as a minority co-producer. The fund was one of the partners on German director Margarethe von Trotta's Hannah Arendt and also supported Polish drama Demon from the late director Marcin Wrona.
Schory is philosophical about the pressure the country's film sector comes under as a result of political upheaval in the region. Two years ago, Suha Arraf's Villa Touma, which was supported by Israel Film Fund, became the subject of fierce dispute in Israel after its director listed the film's nationality as Palestinian at Venice Film Festival. The furore was heightened because of the conflict in Gaza, and some called for Arraf to return the Israeli public money invested in the film. Schory stood by the film-maker and insists the Ministry of Culture does not interfere in his activities.
"There is a lot of noise and a lot of slogans," he says. "But, up to this moment, I didn't get a single phone call from the minister, the ministry, the people around the ministry or from members of Parliament."
Schory sees his main objective as safeguarding the creative freedom of Israeli film-makers. "I am ready to take all the heat, all the pressure in the world and let them [the film-makers] run with their dreams and make their films."
Coming soon New Israeli films
■ Samuel Maoz, director of Lebanon, is in the editing room with Foxtrot. Backed by Israel Film Fund.
■ There are high hopes for Maysaloun Hamoud's In Between, winner of Jerusalem Film Festival's Pitch Point last year. Backed by Israel Film Fund.
■ Our Father, from young director Meni Yaesh, about a conscience-torn nightclub bouncer-turned debt collector, is now complete and screens here at the festival. Backed by Israel Film Fund.
■ Michal Vinik's debut feature Barash, a rites-of-passage story about a teenage girl, has just been released in Israeli cinemas. Backed by Israel Film Fund.
■ Nir Bergman's drama Saving Neta has been pre-sold widely by London-based WestEnd Films, and screens at Jerusalem Film Festival. Backed by Jerusalem Film & Television Fund.