This year's expanded selection of short films in competition at Jerusalem Film Festival features a majority of women directors. Tom Grater finds out why.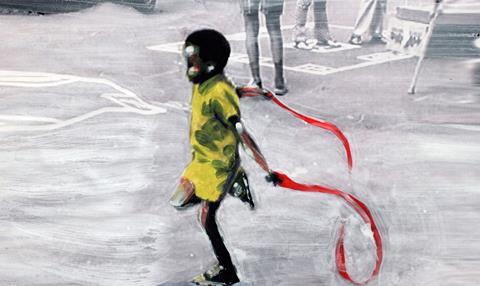 Last year, for the first time, Jerusalem Film Festival's short film competition acted as a gateway to the US Academy Awards, with the overall winner automatically entered into consideration for Oscar nomination.
The positive effects of that decision are being felt more this year, with the selection team receiving a bumper 220 submissions, up from 180 last year. The field has been narrowed down to a final competition crop of 21, including six animations and three documentaries.
And while the festival's main competition for Israeli features includes only one film from a female director this year, the short films paint an entirely different picture. Of the 21 selected titles, 14 are directed by women and six are directed by men, with one co-directed by a man and a woman.
"We have a movement of female directors; they're making a lot of noise at the moment and insisting on being part of the film fund's selections," says Erez Barenholtz, head of Israeli competitions at the festival.
Israel is in the throes of an industry-wide debate about the lack of women in the film business and Barenholtz is hopeful the prominence of female directors in the short film competition will signal a shift in the overall industry landscape: "Everyone is pushing for change."
Israel's significant number of film schools — the country boasts 16 — are once again well represented across the shorts, accounting for 15 of the selected films, but this year there are a further six films from independent film-makers. It is becoming increasingly common for Israeli film-makers to make shorts while they wait to get funding greenlights for feature projects. Aware of this, the Ministry of Culture and Sport is actively supporting short films through Israel's five film funds.
As has been the case over recent years, the Israeli-Palestinian conflict is thematically consistent across the selection. Barenholtz sees a palpable anxiety throughout the short-film programme.
"There's a lot of hopelessness and uncertainty [in the films]," he says. "Political and economic anxiety — these are reflective of the current mood in Israel. It doesn't matter if you're from the right or left side of the political map, we all feel anxiety because we don't have a solution for the conflict."
Examples include Tamar Kay's The Mute's House, about the Palestinian residents of an apartment building in Hebron, and Ayelet Bechar's documentary Take 3, in which a Palestinian refugee visits his ruined village.
Another theme that features heavily this year is familial drama. Elad J Primo's Domesticated Wolf stars Albert Iluz as a father trying to maintain the isolated existence he has created with his daughter. Elsewhere, debut director Oren Gerner's Shark Tooth sees a mother trying to reconnect with her daughter. The film counts Eyal Shirai as a producer, who was also behind the festival's top short film award winner last year, Line Of Grace.
The prizes on offer this year are at the same level as 2015, with $2,600 (ils10,000) going to the winners of the live-action prizes, and $2,100 (ils8,000) given for the animation and documentary prizes.
Outside of the competition, the festival will once again screen the five-strong crop of Oscar-nominated live-action shorts from this year's Academy Awards, including West Bank-set Palestinian co-production Ave Maria and the winning film Stutterer, by the UK's Benjamin Cleary and Serena Armitage.
There are a further 15 films in the international Shorts Matter! selection, including David Sandberg's kung-fu epic Kung Fury!, which screened at Cannes in 2015.
Barenholtz explains shorts are increasingly a part of wider viewing in the country's arthouse cinemas: "We have ongoing projects to screen short films before features in cinematheques around Israel."
Israeli short-film competition 2016
Aya And Her Mother (23mins) Dir Lee Nechushtan, Steve Tisch School of Film and Television
When a woman in her 30s meets a new man, her mother will do anything to prevent her moving out of their house.
Blessed (16mins) Dir Prague Benbenisty, Sam Spiegel Film & Television School
One daughter in a large Moroccan family is taken for granted while her younger sister prepares to be married.
Domesticated Wolf (25mins) Dir Elad J Primo, Beit Berl College Faculty of Arts
Albert Iluz stars as a father who fights to maintain the isolated paradise he has created for himself and his daughter.
Facing The Wall (26mins) Dir Alamork Davidian, independent: Black Sheep Film Productions
A young girl wakes up in an Israeli absorption centre after her family has left their native Ethiopia.
Head (4mins) Dir Stav Levi, Bezalel Academy of Arts and Design
A disheartened man decides to get rid of his head, with predictably unfortunate consequences.
How Long, Not Long (5mins) Dirs Michelle and Uri Kranot, independent: Tin Drum Animation
Animation short exploring xenophobia, nationalism and intolerance in modern Israeli society.
Hum (3mins) Dir Dmitry Yadrov, Bezalel Academy of Arts and Design
Animation about two characters, the hunter and the hunted, enacting a violent history.
Journey Birds (9mins) Dir Daphna Awadish, Bezalel Academy of Arts and Design
Animated short fusing depictions of man and bird to provide a cinematic commentary on immigration.
La Femme Qui Cherche (8mins) Dir Renana Aldor, Bezalel Academy of Arts and Design
A journey through the city of Oran on the north-west Algerian coast leads the viewer through the director's memories of her late grandmother.
Last Round (19mins) Dir Ziv Mamon, Minshar School of Art
A woman embarks on a night of partying the day before her planned abortion.
Leave Of Absence (17mins) Dir Moshe Rosenthal, EGG Productions
A teacher escapes his stressful family life after meeting a former student.
Mushkie (13mins) Dir Aleeza Chanowitz, Sam Spiegel Film & Television School
Two immigrants to Israel find their friendship tested when one opens up about the double life she has been leading.
My Dad — The Story Of How It Ended (5mins) Dir Aviva Zimmerman, Steve Tisch School of Film and Television
After her father kills himself, Aviva grows up dreaming that he faked his own death.
On Your Own (15mins) Dir Anat Malz, Independent
Story about a family breaking apart told from the perspective of a two-year-old.
Remove Tag (10mins) Dir Omri Dekel-Kadosh, Sam Spiegel Film & Television School
Omer follows an ex-girlfriend to a party where she is with her new boyfriend. When he loses control, Omer must accept she no longer wants him.
Santé (19mins) Dir Sabrine Khoury, Steve Tisch School of Film and Television
An Arabian salsa dancer in a relationship with a Jewish dancer plans their next show at an army checkpoint in an Israeli settlement.
Shark Tooth (28mins) Dir Oren Gerner, independent: Golden Cinema
A mother visits a spiritual workshop in the desert to reconnect with her daughter.
Signs (7mins) Dir Talia Sabato, Sapir College
Animation telling the story of a woman in her 50s who finds her peaceful life disrupted when she senses she is pregnant.
Summer Film (18mins) Dir Omri Loukas, Steve Tisch School of Film and Television
Documentary depicting a frustrated child in the Israeli city of Ashdod in the summer, where the temperature is very hot and the sea is polluted.
Take 3 (15mins) Dir Ayelet Bechar, independent
Following two films that depicted a Palestinian refugee visiting his ruined village 30 years apart, the director attempts to film for a third time.
The Mute's House (31mins) Dir Tamar Kay, Sam Spiegel Film & Television School
Drama following eight-year-old Yousef and his deaf mother Sahar, who are the last Palestinian residents of a deserted apartment building in the Israeli-controlled district of Hebron.